Esports Ecosystem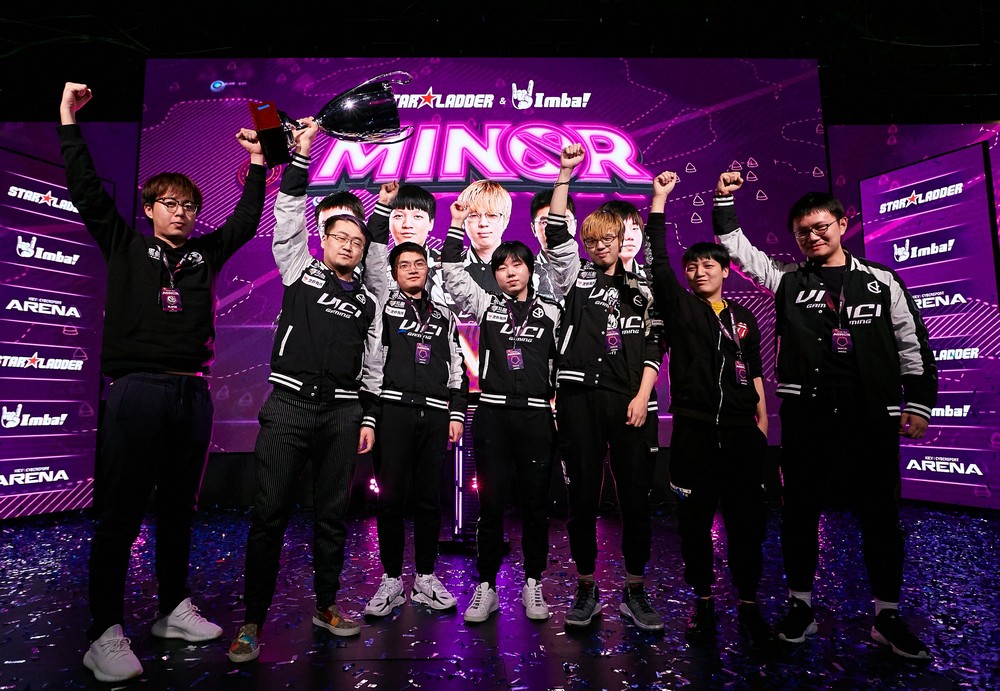 Amankan slot di Stockholm Major, hadiah uang US$125.000, dan 120 poin DPC.
Gelaran StarLadder ImbaTV Minor (disebut juga Kiev Minor) telah selesai digelar. Vici Gaming berhasil jadi juara setelah kalahkan Gambit Esports 3-0 di babak Grand Final. Selain hadiah uang dan juga poin DPC, kemenangan ini juga memberikan Vici Gaming spot untuk DreamLeague Season 11 (Stockholm Major) mendatang.
Baik Vici Gaming ataupun Gambit Esports sebenarnya bisa dibilang sama-sama sedang berada dalam posisi membangun chemistry. Artiom "fng" Barshack dan kawan-kawan Gambit Esports tampil mengesankan dalam beberapa kompetisi. Belakangan, mereka lolos ke babak final di beberapa kompetisi, tapi juga berkali-kali dihantam kekalahan yang telak. Sebelum Kiev Minor, mereka juga dibantai 3-0 oleh Team Secret pada final ESL One Katowice 2019.
Vici Gaming, walaupun sempat jadi salah satu yang terkuat di tahun 2015 lalu, tapi mereka kini terlunta-lunta demi mengembalikan performa terbaik mereka. Berkali-kali Zhang "Paparazi" Chengjun finish di posisi yang tidak memuaskan dalam beberapa kompetisi: Posisi 5-6 di MDL Macau 2019 kemarin, posisi 7-8 di Kuala Lumpur Major, dan posisi 7-8 di Chongqing Major.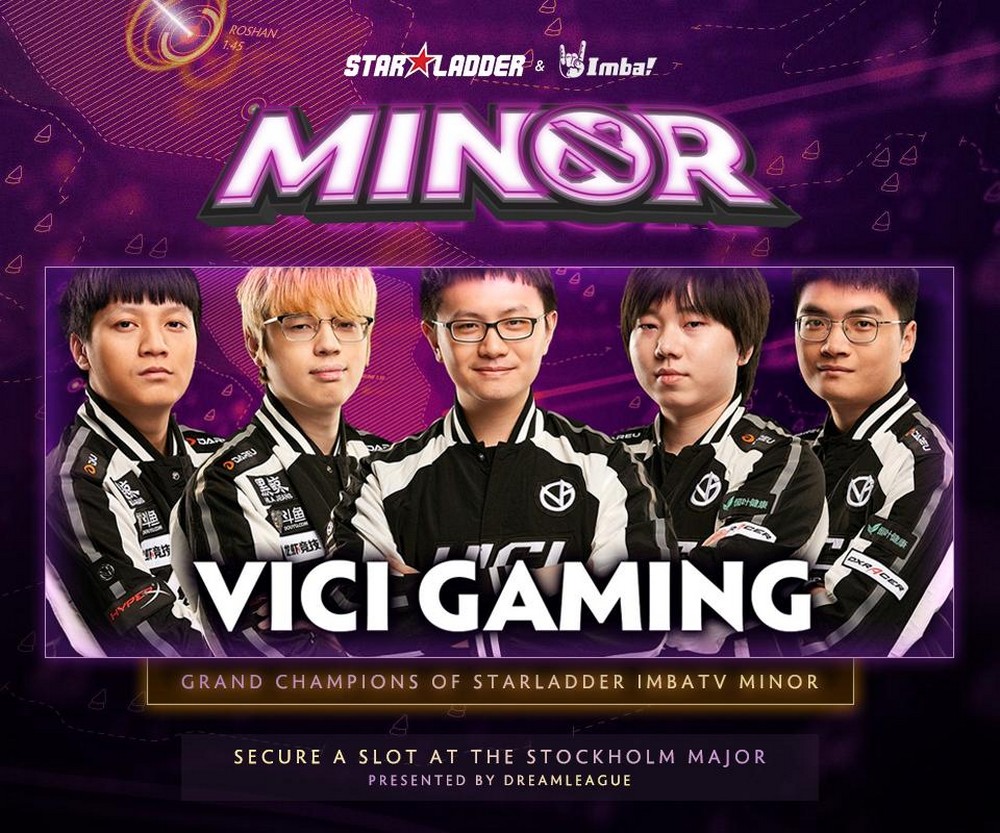 Namun secara mengejutkan Vici Gaming ternyata malah tampil lebih mengesankan dalam gelaran final Kiev Minor. Pada game pertama, alur permainan Gambit ditahan habis oleh Vici Gaming. Bahkan untuk bisa mencuri 3 kill dari Vici Gaming, Gambit Esports harus berjuang setengah mati.
Game berikutnya, Vici Gaming tetap mendominasi, dan permainan berhasil diselesaikan dalam waktu 25 menit saja. Bahkan, Phantom Assassin dari Paparazi saja hampir tidak tersentuh oleh Gambit Esports dalam game tersebut. Pada game ketiga, Gambit Esports merasa punya secercah harapan.
Sayang kenyataan pahit yang harus diterima Gambit adalah, skuad Dota Tiongkok tersebut sudah siap dengan segala skenario yang akan terjadi. Vici Gaming berhasil kendalikan hampir semua area permainan, membatasi pergerakan Gambit, menutup berbagai celah yang bisa jadi kesempatan kemenangan bagi mereka. Akhirnya dari seri best-of-5, permainan selesai 3-0 dengan cukup mudahnya bagi Vici Gaming.
.@ViCi_Gaming take the second map! #dota2#sldota2#KievMinor#SLIMinorpic.twitter.com/ASSyerhCLx

— StarLadder Dota 2 (@dotasltv) March 10, 2019
Kompetisi Kiev Minor ini juga diikuti oleh skuad Dota asal Indonesia yaitu BOOM.ID. Sayang, seperti gelaran Minor sebelumnya, BOOM.ID masih belum bisa mendapatkan hasil yang memuaskan. Mereka gagal lolos dari fase grup setelah kalah dua kali: oleh Gambit Esports dan tim Demolition Boys asal Amerika Selatan.
Mengutip laman resmi Dota 2, kini tersisa 5 kompetisi (3 Major 2 Minor) lagi dari rangkaian DPC musim 2018-2019. Akankah BOOM.ID bisa setidaknya menyodok ke posisi 12 agar dapat tampil di Dota 2 The International 2019, yang diadakan bulan Agustus nanti?
Saat ini posisi 12 diisi oleh skuad Dota asal Eropa, Alliance, dengan perolehan sebesar 225 poin DPC. Sementara BOOM.ID mengisi posisi ke-26 dengan perolehan sebesar 40 poin DPC.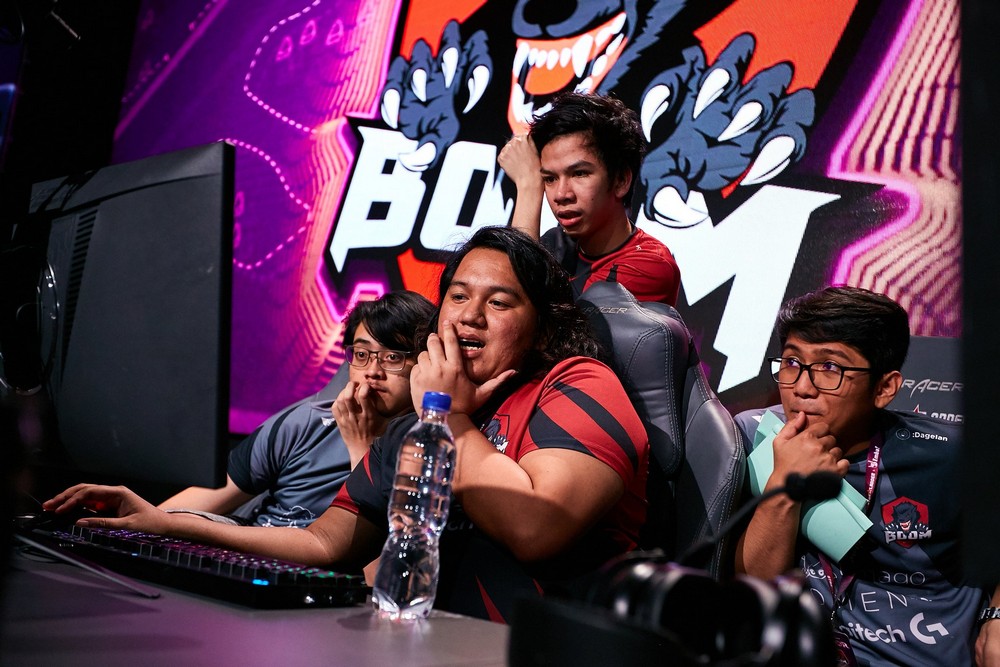 Secara teori, kalau Randy "Dreamocel" Saputra dan kawan-kawan bisa memenangkan setidaknya 2 Minor, mereka otomatis akan menyodok ke posisi 12, dan lolos ke TI 9. Namun dengan catatan, kalau Alliance kalah di awal Minor berikutnya atau mungkin gagal mendapatkan sesuatu di gelaran Major.
Jika teori saya bisa dibuktikan, maka BOOM.ID akan tercatat di sejarah sebagai skuad serta organisasi Indonesia pertama yang bisa unjuk gigi di gelaran Dota 2 The International. Kita selaku penikmat esports Dota tentu hanya bisa mendukung BOOM.ID, agar bisa mencapai mimpi bertanding di kompetisi The International.
Kemenangan Vici Gaming dalam gelaran Kiev Minor memberikan mereka hadiah sebesar US$125.000 (sekitar Rp1,7 milyar) serta sebesar 120 poin DPC. Saat ini Vici Gaming menempati posisi ke-7 pada klasemen Dota 2 Pro Circuit 2018-2019 dengan perolehan 1020 poin DPC.