Esports Ecosystem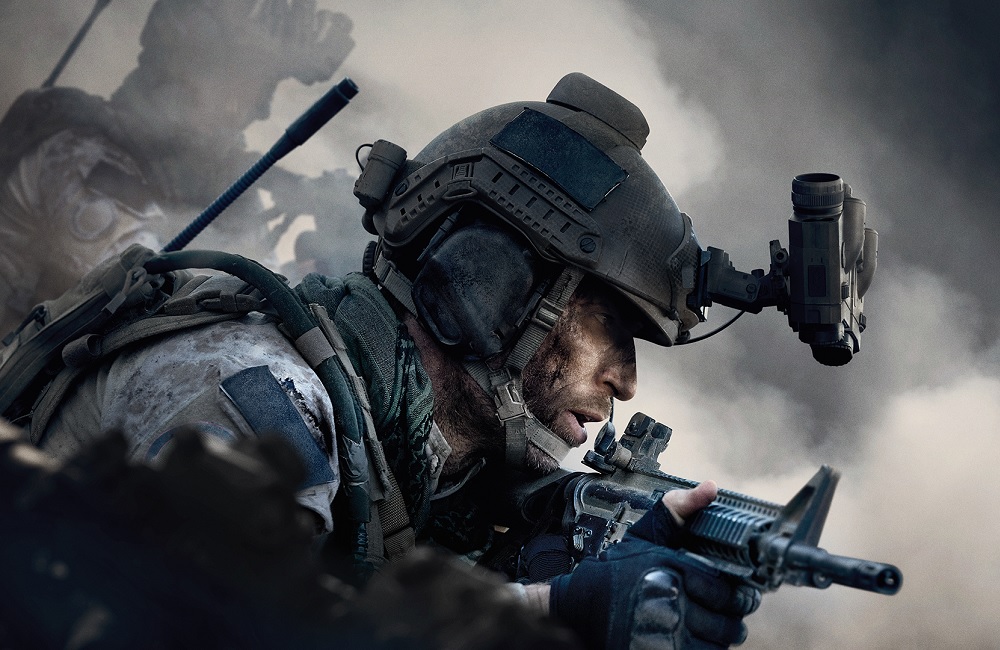 Permainan juga ditunjang fitur cross-play yang memungkinkan gamer di console dan PC bermain bersama.
Gamepad merupakan periferal fleksibel yang memperkenankan kita menikmati hampir seluruh jenis permainan. Itulah alasan mengapa produsen console terus menyempurnakan desain controller mereka, karena perangkat ini adalah cara utama konsumen berinteraksi dengan konten sekaligus bagian dari identitas brand: Sony punya DualShock, Microsoft bangga pada controller Xbox-nya, dan Joy-Con jadi andalan Nintendo.
Namun seberapun revolusionernya rancangan controller, keyboard dan mouse masih dianggap sebagai sistem input terbaik untuk menikmati beberapa permainan yang membutuhkan keakuratan tinggi dan kecepatan, seperti shooter serta strategi. Tampaknya kondisi ini mendorong tim Infinity Ward untuk tidak tanggung-tanggung dalam memberikan dukungan penuh dua periferal kontrol khas PC itu di versi console  remake Call of Duty: Modern Warfare.
Lewat blog PlayStation, Infinity Ward menyampaikan bagaimana game shooter anyar itu bisa dimainkan dengan menggunakan keyboard dan mouse baik edisi PlayStation 4 maupun Xbox One-nya. Langkah ini merupakan salah satu wujud komitmen developer demi menunjang fitur cross-platform play. Kehadiran cross-play memungkinkan gamer di console untuk menikmati Call of Duty: Modern Warfare bersama rekan-rekannya di PC.
Beberapa produsen console memang sempat ragu merangkul fitur cross-platformplay dan Sony merupakan brand yang paling lambat mengadopsinya (dibanding Microsoft dan Nintendo). Dilihat dari perspektif konsumen, cross-play memang membuat sesi multiplayer jadi lebih sulit diprediksi dan ada sejumlah penyesuaian yang harus developer terapkan di game demi menjaga pertandingan tetap seimbang.
Di Call of Duty: Modern Warfare, prosedur matchmaking sengaja disesuaikan dengan periferal input milik Anda. Jadi jika Anda menyambungkan keyboard dan mouse di PlayStation 4, maka Anda hanya akan bermain atau bertanding bersama gamer yang menggunakan skema kontrol serupa. Itu artinya, Anda yang cuma punya DualShock 4 atau controller Xbox tidak perlu cemas akan bertemu lawan 'bersenjata' keyboard-mouse.
Selain sistem input dan cross-platform play, ada banyak informasi menarik lain terkait remake Modern Warfare yang Activision/Infinity Ward ungkap. Misalnya, developer berjanji untuk menyingkirkan Season Pass dan menyajikan segala macam konten pasca-rilis secara cuma-cuma. Kemudian karakter Operator yang Anda pilih hanya bersifat kosmetik dan tidak memengaruhi gameplay. Dan selanjutnya, progres di semua mode (single-player, co-op dan multiplayer kompetitif) digabung jadi satu – sehingga Anda dapat meng-unlock senjata dan item di single-player, kemudian menggunakannya di multiplayer.
Call of Duty: Modern Warfare remake akan tiba di Windows via Battle.net, PlayStation 4 dan Xbox One pada tanggal 25 Oktober 2019. Sebelum momen itu tiba, Activision berencana untuk melangsungkan uji coba beta terbuka di tanggal 14 September.
From Our Network