Esports Ecosystem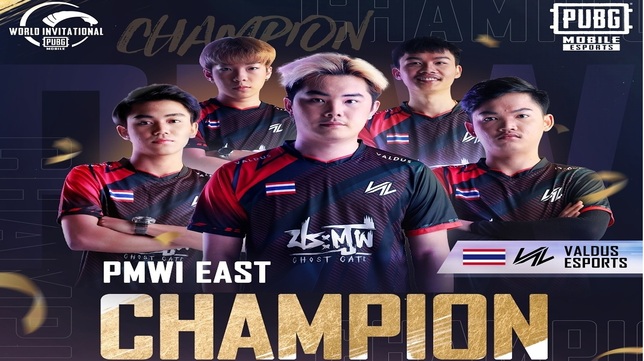 Penampilan yang bagus dan performa yang konsisten mengantarkan tim asal Thailand ini memenangi PMWI 2021 kali ini.
Turnamen PUBG Mobile tingkat internasional bertajuk PUBG Mobile World Invitational (PMWI) 2021 telah resmi berakhir. Turnamen yang berlangsung selama 4 hari, mulai dari 22 hingga 25 Juli 2021 tersebut berhasil dimenangi oleh tim Valdus The Murder. Tim asal Thailand ini mengungguli 15 tim lainnya yang berlaga di sini.
Valdus The Murder tampil dominan sejak awal turnamen. Bukan itu saja, tim ini juga tampil konsistem menjaga performanya selama 4 hari bertanding dan mengamankan 4 Winner-Winner Chicken Dinner. Total poin yang didapat oleh Valdus The Murder adalah 287 poin. Sedangkan peringkat 2 berhasil diamankan Natus Vincere dari Russia dengan poin akhir 224.
Dengan kemenangan tersebut, Valdus The Murder berhak atas hadiah uang sebesar US$442.500 atau sekitar Rp6,4 miliar sebagai juara pertama. Total hadiah yang diperebutkan dalam PUBG Mobile World Invitational 2021 sendiri sebesar US$3 juta atau sekitar Rp43,5 miliar.
Kemenangan ini sekaligus menasbihkan nama Valdus The Merder sebagai tim raksasa PUBG Mobile di wilayah timur. Tim asal Thailand tersebut sebelumnya hanya mampu bersaing di pentas nasional dan belum mampu berbicara banyak di pentas internasional.
View this post on Instagram
Sementara itu wakil dari Indonesia, Bigetron RA, tidak mampu berbuat banyak. Performa buruk pada awal-awal ronde berakibat fatal. Zuxxy dan kawan-kawan hanya mampu menempati posisi 5 akhir klasemen PMWI 2021 kali ini dengan total poin sebesar 165 poin saja.
Hasil yang didapat oleh tim Bigetron RA ini kembali menunjukkan penurunan performa mereka sepanjang tahun 2021. Meskipun sempat juara Ultimate Warrior Showdown 2021, namun Bigetron RA tidak mampu berbuat banyak di beberapa turnamen lainnya. Pada PMPL SEA Season 3 2021 kemarin, mereka hanya mampu finis di urutan kedelapan. Kemudian pada Peace Elite Asia Invitational 2021 Bigetron RA hanya mampu menempati posisi 6 klasemen akhir.
Kita lihat saja apakah Bigetron RA akan kembali bangkit dalam turnamen PUBG Mobile ke depannya. Tim Bigetron RA adalah tim raksasa yang sebelumnya berhasil menjadi tim nomor 1 dalam pentas turnamen PUBG Mobile di dunia. Kami sempat menuliskan sejarah perjalanannya di tautan ini.
From Our Network