Esports Ecosystem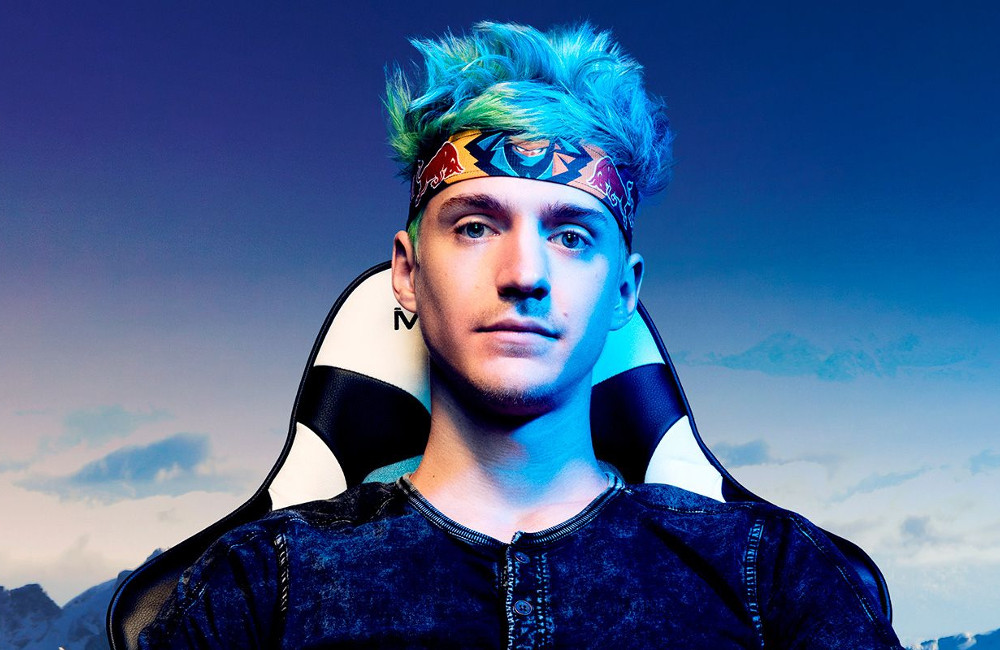 Salah satu bukunya adalah novel grafis hasil kerja sama dengan penulis komik Green Lantern.
Tyler Blevins alias Ninja mungkin sudah punya cukup banyak uang dari penghasilannya sebagai salah satu streamer tersukses (malah mungkin yang paling sukses) di dunia. Tapi itu tak lantas membuatnya malas mengeksplorasi hal-hal baru. Seperti yang belum lama ini terungkap, rupanya Ninja sedang bersiap-siap untuk menerbitkan tiga buku berbeda sepanjang tahun 2019.
Ninja menjalin kerja sama dengan perusahaan penerbit buku ternama Amerika Serikat, Penguin Random House, yang telah berpengalaman menerbitkan buku-buku best seller dari penulis ternama. Termasuk di antaranya Paulo Coelho, John Grisham, hingga Carrie Fisher. Dalam prosesnya, Ninja diwakilkan oleh perusahaan manajemen Loaded yang juga menangani beberapa influencer terkenal seperti Michael "Shroud" Grzesiek, Ben "DrLupo" Lupo, dan Jack "CouRage" Dunlop.
Sebagai seorang streamer, tema buku-buku yang dibuat oleh Ninja pun tak jauh-jauh dari kehidupannya dan video game. Tiga buku itu terdiri dari:
Ninja: Get Good. Buku untuk anak-anak berisi tips memulai karier sebagai seorang streamer, meningkatkan kemampuan bermain game, serta mengembangkan komunitas di internet.
Ninja Notebook. Jurnal berisi ide-ide kepenulisan (writing prompts), tips dan trik, serta berbagai stiker.
Ninja: The Most Dangerous Game. Novel grafis hasil kerja sama antara Ninja dengan penulis komik Justin Jordan (Superboy, Green Lantern: New Guardians) dan ilustrator Felipe Magaña (ilustrator resmi Team Liquid). Cerita fiksi tentang Ninja yang terlempar ke dalam dunia battle royale digital, judul ini direncanakan akan menjadi novel grafis berseri, dan ditujukan untuk remaja serta dewasa muda.
Dua buku pertama Ninja akan terbit di bawah brand buku lifestyle milik Penguin Random House, yaitu Clarkson Potter. Sementara buku ketiga akan terbit di bawah bendera Ten Speed Press yang merupakan brand untuk buku-buku nonfiksi.
This is one of the huge projects I've been working on and I'm so excited to finally announce my first book NINJA: GET GOOD! An ultimate guide to gaming that teaches players how to become unstoppable. On sale this August and available for preorder now: https://t.co/t6fyWFZ95Apic.twitter.com/AvQdsgjhG6

— Ninja (@Ninja) June 19, 2019
"Dengan setiap kerja sama brand yang kami buat, kami ingin memastikan bahwa klien kami bisa berkomunikasi secara efektif dengan fanbase mereka, baik online dan offline. Clarkson Potter dan Ten Speed Press memungkinkan kami untuk bekerja bersama Ninja untuk memanfaatkan keahlian serta kreativitas miliknya dengan cara yang autentik," ujar Brandon Freytag, founder sekaligus CEO Loaded, dilansir dari The Esports Observer, "Kami gembira bisa memberikan buku-buku ini kepada para penggemar Ninja dan pecinta gaming, menawarkan mereka kesempatan untuk belajar dari salah satu buku how-to bertema gaming terbaik yang pernah ditulis, serta masuk ke dalam dunia gaming yang fantastis."
Melalui Twitter, Ninja telah mengumumkan bahwa buku pertamanya yaitu Ninja: Get Good akan terbit pada bulan Agustus dan sudah dapat dipesan mulai sekarang. Sayangnya belum ada informasi untuk dua buku sisanya. Akankah penciptaan karya seperti ini menjadi tren di kalangan streamer dan influencer lainnya?
Sumber: The Esports Observer, Ninja, ESPN
From Our Network