Gaming News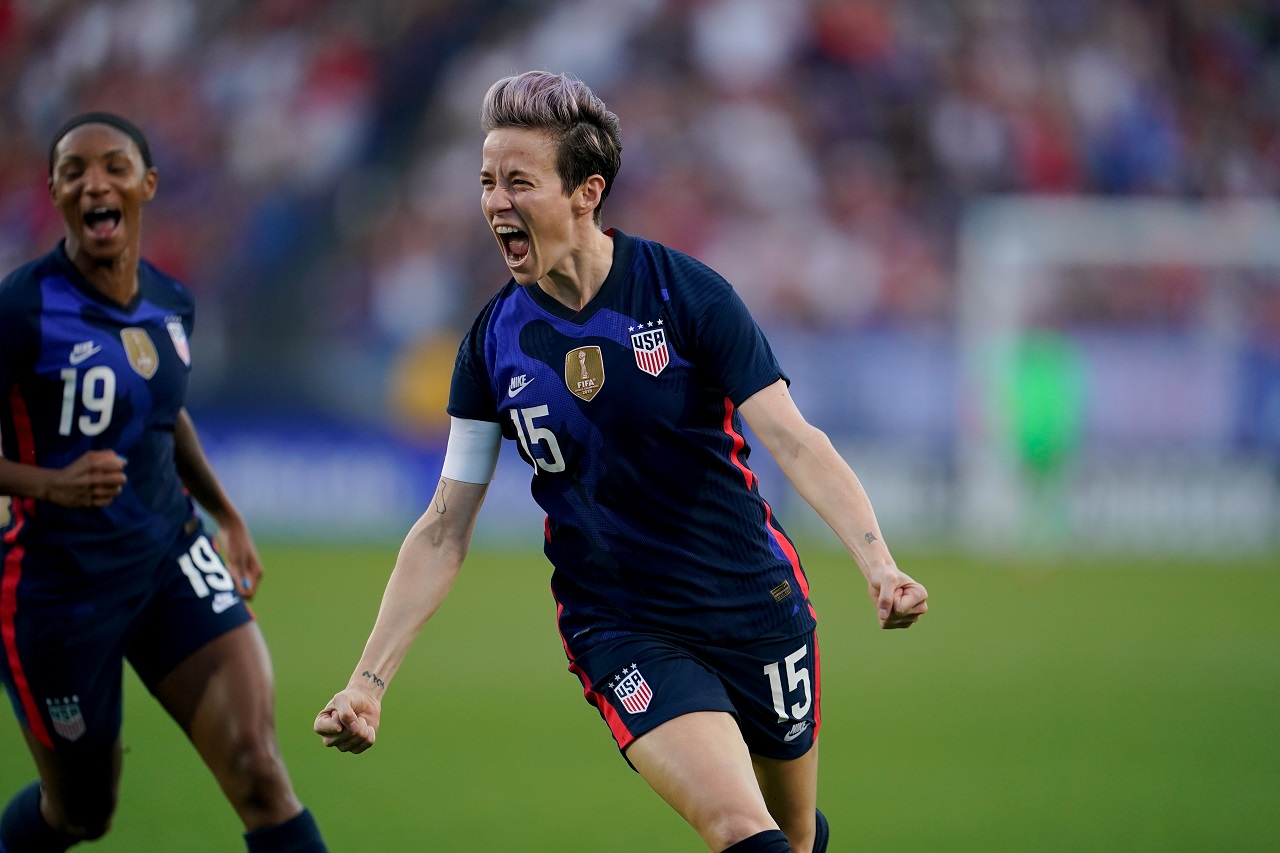 Sebelum ini, Twitch juga menyiarkan liga minor NBA dan liga hoki perempuan nasional
Twitch milik Amazon dikenal sebagai platform streaming untuk para gamer. Meskipun belakangan sejumlah streamer memutuskan untuk beralih ke platform streaming lain — seperti YouTube Gaming, Facebook Gaming, atau Microsoft Mixer — Twitch masih menjadi platform streaming game nomor satu. Namun, tampaknya Amazon tidak puas dengan itu. Amazon ingin agar Twitch tak hanya dikenal sebagai platform streaming game, tapi juga olahraga tradisional.
Liga Sepak Bola Nasional Perempuan (NWSL) di Amerika Serikat baru saja mengumumkan bahwa mereka telah menandatangani kontrak dengan CBS Sports dan Twitch. Dengan kontrak ini, CBS Sports dan Twitch akan dapat menyiarkan pertandingan dari NWSL selama tiga tahun. Untuk kawasan Amerika Serikat, Twitch akan menyiarkan 24 pertandingan yang bisa ditonton secara gratis. Sementara CBS akan dapat menyiarkan 87 pertandingan. Sebelum ini, untuk menonton NWSL, para penonton hanya dapat menontonnya di ESPN. Dan biasanya, pertandingan yang disiarkan dibatasi menjadi satu pertandingan setiap minggu.
🗣 y'all have made yourselves heard.

1️⃣5️⃣0️⃣0️⃣➕ of the best fans in the world are subscribed to our @Twitch channel.

Join the crowd ➡️ https://t.co/Vn6RiH86g9pic.twitter.com/MCMLddTAy1

— NWSL (@NWSL) March 12, 2020
Menariknya, meski Twitch hanya boleh menyiarkan sejumlah pertandingan di Amerika Serikat, mereka bisa menyiarkan semua pertandingan NWSL untuk penonton di luar Amerika Serikat. Salah satu kelebihan Twitch jika dibandingkan platform lain adalah ia memiliki berbagai tools yang memungkinkan para penonton untuk berinteraksi. Selain hak untuk menyiarkan pertandingan NWSL, Twitch juga akan bekerja sama dengan NWSL untuk membuat konten orisinal yang bercerita tentang para atlet yang berlaga di liga sepak bola tersebut.
"Kami tidak sabar untuk bekerja sama dengan Twitch untuk memamerkan para bintang sepak bola perempuan," kata Lisa Baird, Commissioner NWSL, menurut laporan The Verge. "Kerja sama ini akan membuat NWSL dikenal semakin banyak orang, baik di tingkat nasional maupun internasional."
NWSL bukanlah liga olahraga tradisional pertama yang disiarkan di Twitch. Sebelum ini, Twitch juga telah mendapatkan hak siar atas liga minor NBA yaitu liga NBA G dan Liga Hoki Perempuan Nasional. Di Inggris, Twitch juga memiliki hak untuk menyiarkan Liga Inggris. Tahun lalu, mereka juga menandatangani kontrak untuk menyiarkan pertandingan dari UEFA Champions League di Jerman.
Sumber header: Twitter