Esports Ecosystem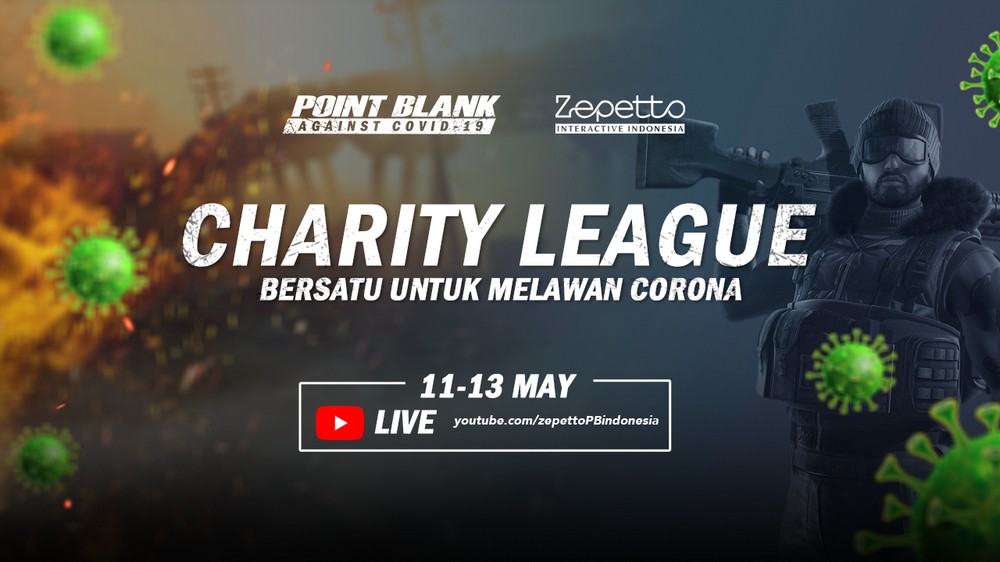 Sebagai bentuk kontribusi gamers terhadap penanggulangan wabah COVID-19, Zepetto gelar Turnamen Point Blank Against COVID-19 sebagai ajang galang dana.
Sudah ada beberapa turnamen esports yang ditunda atau terpaksa dibatalkan pada tahun 2020 ini. Berbagai ekosistem esports terkena dampak ini, seperti ekosistem Dota yang terpaksa membatalkan Dota 2 The International 2020, tak terkecuali ekosistem Point Blank yang membatalkan PBWC 2020 yang tadinya berencana akan diadakan di Indonesia.
Namun, Zepetto selaku pengembang dan penerbit Point Blank tidak tinggal diam. Belakangan, Zepetto menghadirkan ragam turnamen Point Blank online sebagai pelepas dahaga atas kompetisi untuk para Troopers. Ada PB SEA, yang sudah berjalan selama dua musim. Ada juga PB King of Day and Night yang mempertemukan gamers pagi dengan gamers malam.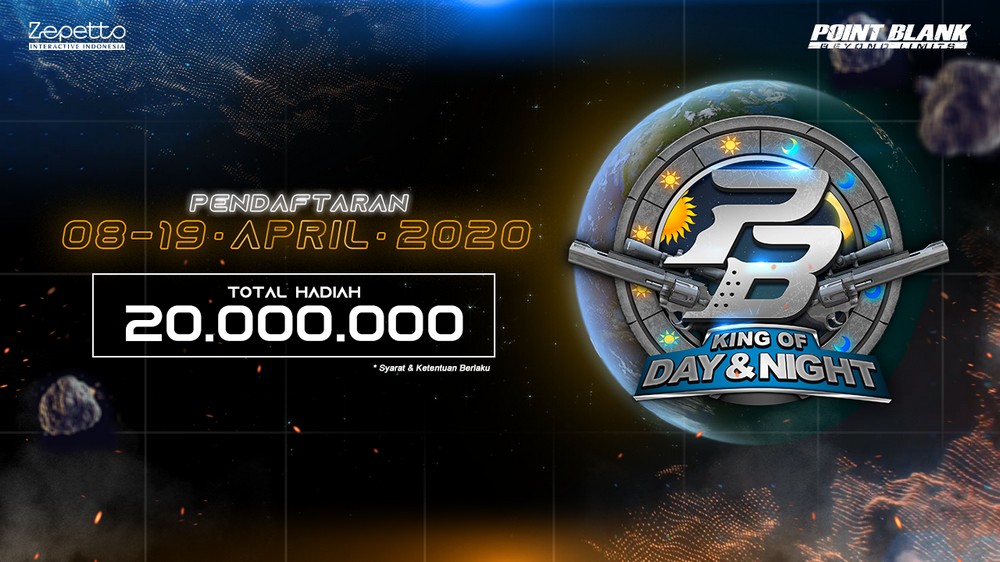 Kini, Zepetto kembali menghadirkan turnamen Point Blank, namun kali ini  turnamen menjadi bentuk kepedulian gamers terhadap wabah pandemi yang sudah mengubah cara kita beraktivitas selama kurang lebih dua bulan lamanya. Bertajuk Point Blank Against COVID-19 (PBAC19), turnamen ini tak hanya menjadi kompetisi, namun juga ajang galang dana untuk membantu para petugas kesehatan yang bekerja di garda terdepan menghadapi pandemi COVID-19.
Turnamen ini diselenggarakan dengan menggandeng tim profesional dan influencer. Dari jajaran influencer, Anda dapat melihat nama-nama yang sudah tidak asing lagi di dunia kompetitif Point Blank, seperti Bennymoza, NextJack, atau Magic Ole. Tetapi tidak hanya itu, PBAC19 juga diikuti oleh sosok influencer yang terkenal secara umum seperti Fandra Octoramonth, Ericko Lim, bahkan sosok selebriti seperti Marlo Ernesto dan Oni gitaris band The Titans juga turut meramaikan gelaran ini.
Dengan ini maka berikut daftar tim dan influencer yang mengikuti turnamen PBAC19:

Influencer
Bennymoza
Cahwiguna
NextJack
Ericko Lim
Ewok
Fandra Octoramonth
Marsel JH
Ricky Five Minutes
Tepe46
Oni The Titans
Pradipta
Madekes
Citra Sukma
Watchout
Magic Ole
Marlo Ernesto
Tierison
Tim Esports
EVOS Galaxy
Royal Esports
Team Epic
The Prime
Noki Ladies
NOTS Release
Pertandingan PBAC19 akan diselenggarakan mulai dari tanggal 11 – 13 Mei 2020 mendatang. Ada total hadiah sebesar Rp20 juta yang nantinya akan disumbangkan dalam bentuk alat pelindung diri (APD) untuk tim medis yang berjuang di garis depan dalam menghadapi wabah pandemi COVID-19.
Berhubung ini adalah turnamen galang dana, Anda sebagai gamers, penikmat esports, ataupun seseorang yang tulus ingin membantu pergerakan ini bisa melakukan donasi melalui tautan berikut: https://sociabuzz.com/pbac-19/donate
Pertandingan nantinya akan disiarkan lewat channel Youtube resmi Zepetto dan channel dari masing-masing influencer yang mengikuti pertandingan ini.
From Our Network