Esports Ecosystem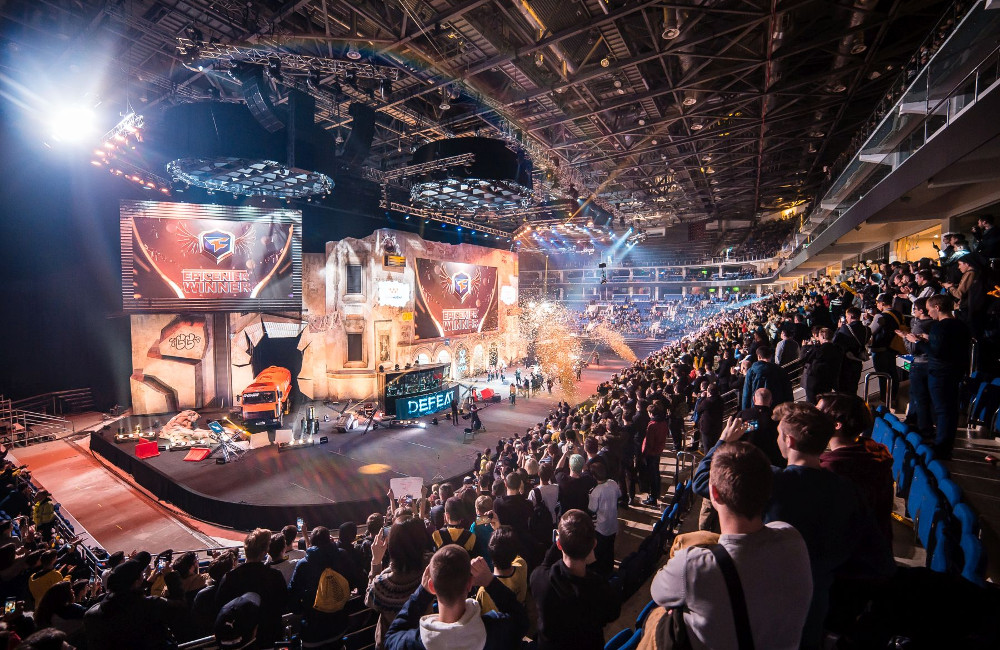 Dari beberapa tim undangan yang telah diumumkan, tidak ada juara bertahan FaZe Clan.
Salah satu turnamen Counter-Strike: Global Offensive (CS:GO) bergengsi dunia, EPICENTER, baru-baru ini diumumkan akan meluncur untuk mengisi tahun 2019. Digelar pada tanggal 17 – 22 Desember, turnamen yang digawangi oleh organizer Epic Esports Event ini akan memiliki jumlah hadiah nyaris dua kali lipat dari tahun sebelumnya. Bila EPICENTER 2018 menawarkan prize pool senilai US$295.000 (sekitar Rp4,1 miliar), maka EPICENTER 2019 akan mengusung prize pool sebesar US$500.000 (sekitar Rp7 miliar).
Sama seperti yang sudah-sudah, EPICENTER 2019 diikuti oleh 8 tim yang terdiri dari sebagian tim undangan dan sebagian tim dari kualifikasi. Kali ini Epic Esports Event mengundang lima tim CS:GO ternama, namun baru empat yang diumumkan, yaitu:
Natus Vincere, juara 2 EPICENTER 2018 dan Juara 1 StarSeries & i-League CS:GO Season 7
Evil Geniuses, yang baru-baru ini mengakuisisi roster NRG Esports dan menjuarai ESL One New York 2019
AVANGAR, tim populer dari wilayah Kazakhstan, juara 1 BLAST Pro Series: Moscow 2019 dan Top 4 di EPICENTER 2018
Team Vitality, tim Perancis yang meraih juara 2 DreamHack Masters Malmo 2019, dan salah satu pemainnya menjadi MVP
Satu tim lagi akan diumumkan kemudian, ditambah dengan tiga tim dari kualifikasi terbuka di Eropa, Persemakmuran Negara-Negara Merdeka (CIS), dan Tiongkok.
https://twitter.com/epicentergg/status/1186583095476183040
Kualifikasi wilayah Eropa akan berlangsung di tanggal 28 – 29 Oktober, sementara wilayah CIS digelar tanggal 21 – 22 November. Kemudian dilanjutkan dengan babak closed qualifiers, tanggal 30 – 31 Oktober untuk wilayah Eropa dan 23 – 24 November untuk CIS. Untuk wilayah Tiongkok, informasi masih akan menyusul.
Acara ini akan digelar di venue Crocus Expo, kota Moskow, Rusia. Fase Group Stage diadakan secara tertutup di tanggal 17 – 19 Desember, kemudian para penggemar bisa menghadiri babak final terbuka di tanggal 21 – 22.
Satu hal yang cukup aneh dari EPICENTER 2019 adalah bahwa tim juara tahun lalu, FaZe Clan, tidak atau belum diundang. Prestasi mereka sepanjang 2019 memang cenderung kalah dibandingkan tim lain seperti NAVI atau AVANGAR, tapi mereka juga punya trofi juara di ELEAGUE CS:GO Invitational 2019 dan BLAST Pro Series: Miami 2019. Apalagi mengingat mereka juara bertahan, tentu EPICENTER 2019 akan terasa kurang lengkap tanpa mereka.
As we come to the end of an extremely busy year, we have decided to make a concession to the schedule and miss IEM Beijing. We offer our sincere apologies to the fans who wanted to see us play, but we hope to be back at full strength soon #LetsGoLiquidpic.twitter.com/aJkKlen6g9

— Team Liquid (@TeamLiquid) October 22, 2019
Team Liquid yang meraih Top 4 di EPICENTER 2018 juga belum diundang, tapi mungkin alasannya berhubungan dengan kelelahan yang mereka alami. Belum lama ini Team Liquid menyatakan pengunduran diri dari salah satu turnamen besar, yaitu Intel Extreme Masters Beijing. Dalam sebuah video di Twitter, Team Liquid berkata bahwa mereka tahun ini sudah bepergian selama hampir 200 hari, dan butuh istirahat agar bisa kembali tampil prima.
"Kami hampir mencapai total waktu perjalanan 200 hari tahun ini, jadi rasanya bagi kami sangat sulit secara mental. Kami merasa sangat lelah, sangat terkuras, kami selama ini bepergian dari satu zona waktu ke zona waktu lainnya, setiap penerbangan makan waktu 12 jam, dan begitu Anda terbiasa dengan satu zona waktu Anda sudah harus mencoba beradaptasi dengan zona waktu lainnya, dan Anda harus bangun tidur jam 3 pagi," kata salah satu member Team Liquid, Jonathan "EliGE" Jablonowski.
Sebagai hiburan dengan skala global, perjalanan memang salah satu faktor besar yang kerap jadi masalah di industri esports. Apalagi untuk game populer seperti CS:GO, jadwal pertandingan bisa sangat padat setiap tahunnya. Semoga saja Team Liquid bisa mengatasi masalah tersebut, dan menjadi salah satu penantang di EPICENTER 2019.
Sumber: Epic Esports Event, VPEsports
From Our Network