Esports Ecosystem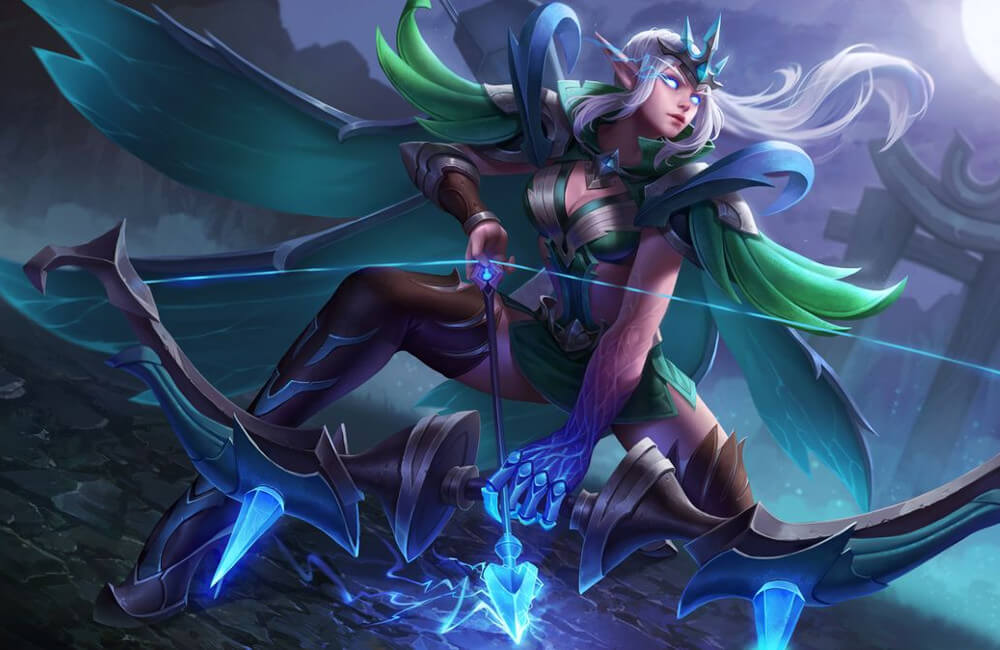 Turnamen ini adalah bagian dari acara Eight Cup, kompetisi olahraga yang digelar rutin tiap tahunnya.
Gairah esports di Indonesia tak hanya terasa di ibukota propinsi saja seperti Jakarta atau Surabaya. Kota-kota besar lain pun turut semarak dengan berbagai kompetisi meskipun skalanya kecil. Contohnya seperti turnamen Arena of Valor dalam acara Eight Cup yang berlangsung pada bulan Oktober 2018 nanti.
Eight Cup adalah kompetisi olahraga rutin yang diselenggarakan oleh SMA Negeri 8 Bekasi secara tahunan. Sekolah ini memang punya fokus kuat pada bidang olahraga. Bahkan, mereka memiliki program kelas atlet yang memberikan porsi pendidikan olahraga jauh lebih banyak daripada materi akademis.
Program kelas atlet di SMA Negeri 8 Bekasi meliputi pengadaan berbagai pertandingan, seperti turnamen bola basket, futsal, bola voli, dan lain-lain. Kini rupanya tak hanya olahraga konvensional yang jadi perhatian, tapi olahraga elektronik pun mulai dilirik.
Bila Anda berminat, sesi registrasi turnamen AOV Eight Cup 2018 telah dibuka sejak 20 Agustus lalu, dan akan berakhir pada tanggal 22 September. Kompetisinya sendiri akan berlangsung pada tanggal 20 – 27 Oktober 2018, bertempat di GOR Hall Basket SMA Negeri 8 Bekasi.
Pendaftaran seluruh cabang olahraga dipungut biaya yang bervariasi. Untuk turnamen AOV, biayanya adalah Rp50.000 ditambah dengan Rp25.000 biaya WO (walk out). Umumnya tuan rumah tidak ikut berpartisipasi dalam kontes yang mereka selenggarakan sendiri, tapi khusus kompetisi AOV ini SMA Negeri 8 Bekasi juga menurunkan tim. Mungkin ini pertanda bahwa antusiasme siswa-siswi sekolah tersebut terhadap AOV begitu besar.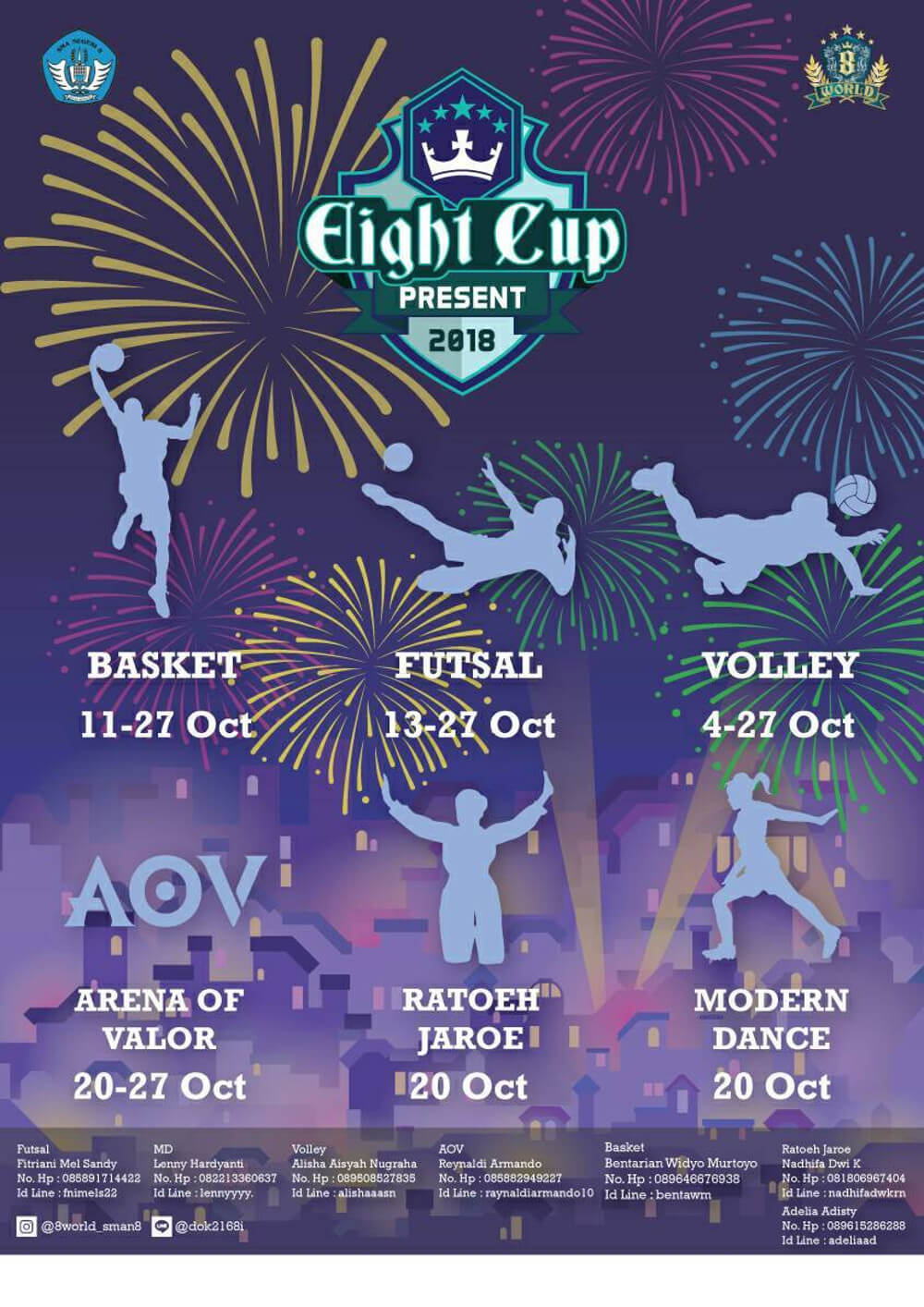 Selain AOV, Eight Cup juga mempertandingkan bidang futsal, bola basket, voli, modern dance, serta tari ratoeh jaroe (tarian yang muncul di pembukaan Asian Games 2018). Hampir semua kompetisi ditujukan untuk siswa SMP dan SMA, tapi khusus Arena of Valor, pendaftaran terbuka untuk siapa saja.
Pendaftaran kompetisi AOV Eight Cup 2018 bisa Anda lakukan dengan mengisi formulir pada tautan ini. Untuk info lebih lanjut, Anda dapat menghubungi contact person Reynaldi Armando di nomor 085882949227. Total hadiah yang diperebutkan kali ini mencapai 50 juta rupiah, dengan tambahan piala bergilir dari walikota Bekasi. Selamat bertanding!
Sumber: Garena.
From Our Network