Esports Ecosystem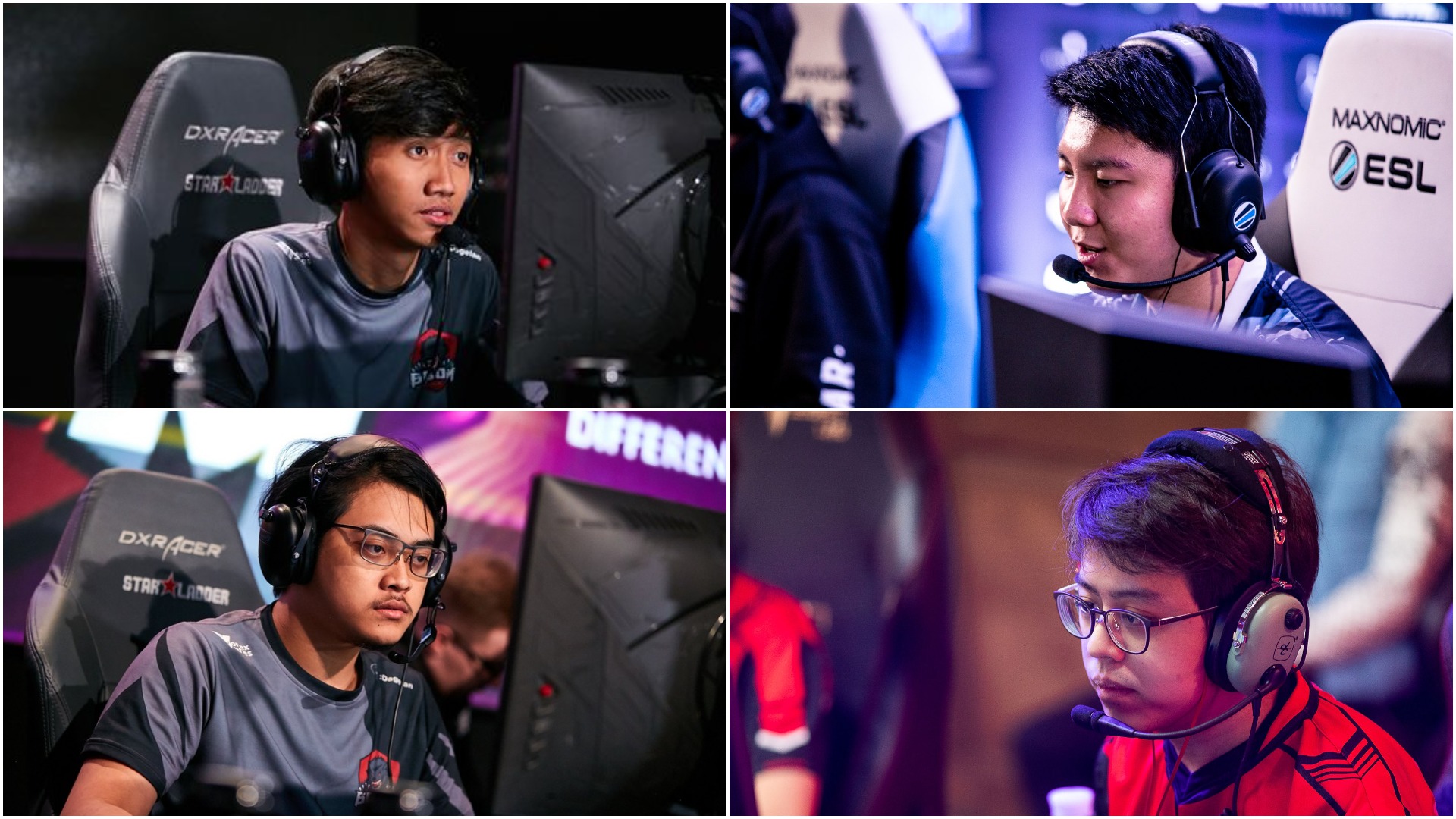 With more Indonesian teaming up with foreign players, could these roster changes reignite the Indonesian Dota 2 scene?
With the recent introduction of the new 2021 Dota Pro Circuit (DPC) system by Valve, various professional players and teams have begun to prepare their upcoming roster for this season. As the new year kicks in, formerly teamless players have gradually gathered to play together and form stacks, in hopes of qualifying for the promising 2021 DPC season.
Interestingly, the Indonesian competitive scene has transitioned to an almost entirely different phase, whereby many of the old esports traditions and cycles are ultimately abandoned. The Indonesian Dota 2 pro scene started to follow the steps taken by other neighboring Southeast Asian countries and their players.
This shift marks an essential step into ensuring that the Dota 2 scene does not propel into a limbo stage, like its League of Legends counterpart, for example. Indonesian Dota 2 players have yet again proven that they are indeed still hungry for victories and are eager to make changes deemed necessary.
Indonesian Players in 2021
Unlike previous seasons, the 2021 DPC allows for greater flexibility in terms of team rosters, as seen from the less strict roster changes rule announced by Valve. Furthermore, there was a total of four Open Qualifier rounds with two teams advancing per round. As a result, many players were intrigued to form casual yet competitive teams in hopes of igniting the Indonesian scene once again.
What's different, however, is that more and more Indonesian players are now playing with a mixed, Southeast Asian roster, rather than an all-Indonesian team. For instance, two Indonesian players, Dreamocel and inYourdreaM, teamed up with players from Singapore and Malaysia to form Team ZeroTwo (formerly Team Cow).
Similarly, inYourdreaM's former teammate who's also an Indonesian, Jhocam, is playing with a group of Singaporean, Thai, and Korean players in Team HOYO. What both ZeroTwo and HOYO are doing is certainly not the mainstream, as Indonesian players are rarely found playing with a mixed roster.
While ZeroTwo and HOYO are leaning more to the casual side, the South Korean giant T1 has recruited the Indonesian Support duo Xepher-Whitemon. These two are playing with players from Cambodia and the Philipines. It looks like the nation's best players are gradually finding it more beneficial to play with a mixed roster.
Nevertheless, there are still some Indonesian teams that uphold an all-Indonesian roster, such as BOOM Esports who had just recruited Drew, long-time veteran organization, The Prime, as well as the underdogs of Army Geniuses. These three organizations are some of the ones which survived the not-so-friendly 2020 competitive season.
Decreasing Interest from Organizations
One clear trend that's currently taking place in the Indonesian Dota 2 scene is the gradually diminishing interest coming from esports organizations to back these teams up. Arguably, only BOOM Esports and The Prime are left as the remaining ones.
This wasn't the case only two years ago, whereby Indonesian organizations with Dota 2 rosters are all over the place. Even the most OG Dota 2 organization like Rex Regum Qeon is far and gone from the Dota 2 scene, as much as their mobile-esports halves are continuing to rise in popularity.
View this post on Instagram
Aside from RRQ, EVOS Esports, Alter Ego, and PG.BarracX are presently in the same situation. It should be, however, of no surprise that these organizations left the scene as it wasn't the most fertile field to invest in, unlike that of Mobile Legends: Bang Bang and PUBG Mobile.
With that, it's difficult to resist playing with a mixed roster, to not only find out whether it works better than an all-Indonesian lineup but also open the opportunity to be picked up by an international organization. Risking it all on an Indonesian organization to back your team up may not be a sustainable plan in the long run.
How Good Are Indonesian Players Anyway?
A question that comes into mind is whether or not Indonesian players are as good as the rest of Southeast Asia? If so, why is an all-Indonesian roster barely working out? Theoretically, shouldn't a group of five talented players, all of which are of high Match Making Rating (MMR), dominate the competitive scene?
As of the time of writing, at least 30 Indonesian players are within 500 highest-rated players in the Southeast Asian leaderboard. Numerous players are found to be just as individually skilled as other players in Southeast Asia. Yet, only a few Indonesian teams have attained much achievement in the competitive field.
It should be very ironic to see how Indonesian teams perform very well in national tournaments and Ranked Matches but finds it difficult to make a scratch on the surface of international-level tournaments.
Indonesian players are very high skilled individually. However, the moment they play as five, it seems like they just lack the exposure of playing against international teams. Yes, they may be great locally, but once exposed even to a Southeast Asian tournament, the gameplay easily falls apart.
It's difficult to provide the exact reasoning behind this weakness, but probable ones include the lack of scrims against international teams, limited training time, and perhaps staying all too comfortable with what they already know in terms of in-game knowledge.
These aren't entirely the teams' fault, as indeed the Indonesian scene lacks local competitive events and tournaments in recent years. With the lack of local support, teams can hardly make adjustments nor explore new strategies in practice.
To make matters worse, the international scene has shifted to regional-level tournaments with the premiere introduction of DPC, further slowing down the development of Indonesian teams. They struggle to even make it through Southeast Asian Open Qualifiers and back home, they have no tournaments to participate in!
Indonesia is filled with multiple talented individuals who are just as skilled as players from the West and the East. Their biggest challenge is to make use of what they have and play on the toughest competitive levels of Dota 2.
Risk-taking is also a problem with Indonesian players who are gifted but aren't willing to say, relocate to a different country. It is only in recent years when doing so is common, as some players aren't always willing to move out, or to communicate with a team in a foreign language.
Learning from Other Esports Titles
This series of events could snowball into a wholly dead scene which should ultimately be avoided if the Indonesian scene wants to avoid what had happened to the League of Legends and Counter-Strike: Global Offensive scene.
What happened to these two is essentially the lack of player regeneration and tournaments. It was always the same set of players shuffled among teams and the hype also died down within local fans with the lack of local events.
Indonesian fans love it when they attend in-person tournaments as it really lifts their competitive spirit. The Mobile Legends scene clearly benefits from organizing live events since their earliest competitive seasons.
I do vividly remember how packed the venue was during Mobile Legends Southeast Asia Cup 2017. It is safe to say that the word "crowded" is an understatement. This bombardment of support from local fans is a shiny boost for not only the competing players, but also organizations who are interested in investing in the scene.
Furthermore, the Indonesian Dota 2 scene of today is slowly moving in the same direction as its Counter-Strike scene back in 2017-2018. It was clear that the Indonesian scene was dying, and so several CS:GO players have taken the risk to play with foreign teams. They were among the first to actually make the leap and things worked out for the most part.
For example, BnTeT and Xccurate made a groundbreaking decision to play with the Chinese team TYLOO, which arguably is their only way out from the diminishing local scene. In the same fashion, more and more Indonesian Dota 2 players are now being exported to foreign teams or choose to play in a roster of mixed players.
Implications on the Future of the Scene
Gone are the glory days of an all-Indonesian lineup, that perhaps reached its peak in Dota 1 with the Indonesian Fnatic roster led by the legendary veteran RitteR. Changes, nonetheless, are inevitable and critical for the longevity of the scene.
But Indonesia isn't the first to walk in this path. Players from neighboring countries like Singapore, Malaysia, Thailand, Korea, and the Philippines have taken the exact same steps of playing with foreign teams and abandoning the pride of playing with a team consisting of only one nationality.
They have learned that to cope up with the international scene, one must not remain long within the comfort zone. And this worked for the most part! Just take a peek at TNC, Fnatic, and countless other European teams that benefitted from making such decisions.
Playing with a group of foreign players isn't always easy: there are communication barriers, potential differences in how players understand the game, connection issues, and so on. Yet it's a risk worth taking if they would like to survive the competitive field.
Dota 2 isn't the easiest of all esports games and it does take a lot of commitment when playing professionally. Progress requires changes, and changes require running the extra mile. Whether or not this method of mitigation will work out, in the long run, is an open question, but what's certain is that these players have to work even harder and make themselves more noticeable by foreign organizations.
Closing Remarks
With the DPC 2021 Season 1 already in motion, it will be exciting to see how all of these changes unravel. As of the time of writing, the roster of BOOM Esports and two Indonesian players in T1 are seeded in the Southeast Asian Upper Division. They are up against the region's best teams around.
Similarly, Army Geniuses and The Prime made it to the second stage of the Closed Qualifiers, together with ZeroTwo and HOYO. Eight out of the twelve participating teams stand a chance to advance into the Lower Division and would be one step closer to a Major Playoffs. Hopefully, these radical changes in roster lineups could reignite the local Indonesian Dota 2 scene once again.
Cover Image Originally by ESL.