Esports Ecosystem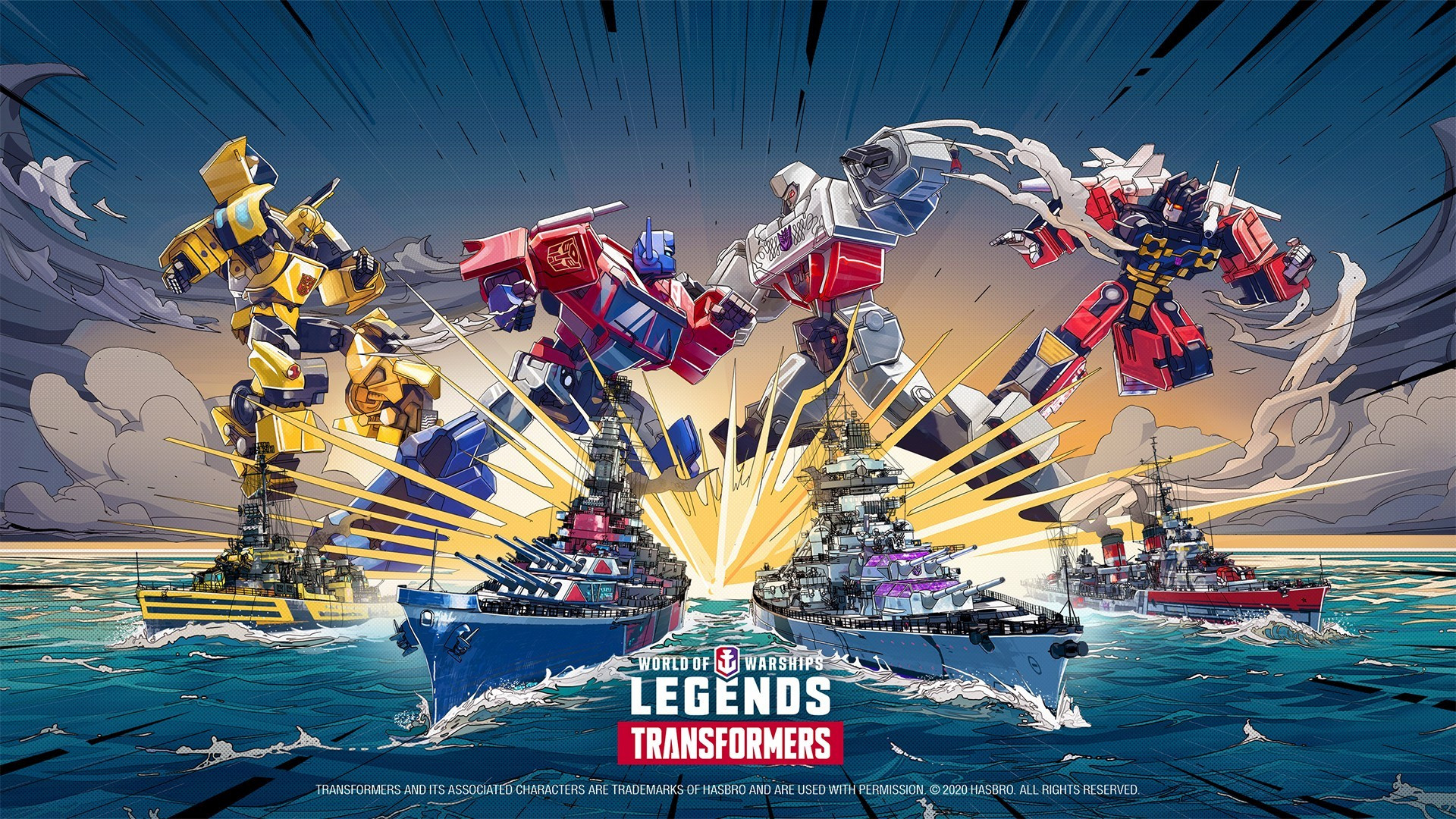 Optimus Prime, Megatron, Bumblebee dan Rumble adalah 4 karakter yang sudah dipastikan turut meramaikan peperangan.
Kabar mengejutkan datang dari World of Warships, para Autobots dan Decepticon akan bergabung ke dalam medan pertempuran. Optimus Prime, Megatron, Bumblebee dan Rumble adalah 4 karakter yang sudah dipastikan turut meramaikan peperangan dengan berbagai skill menarik yang dimiliki.
Autobots dan Decepticon akan hadir dalam waktu terbatas di World of Warships dalam bentuk Special Skin untuk kapal-kapal di game ini. Skin eksklusif yang dimiliki tiap armada diklaim akan menyuguhkan animasi keren saat digunakan bermain.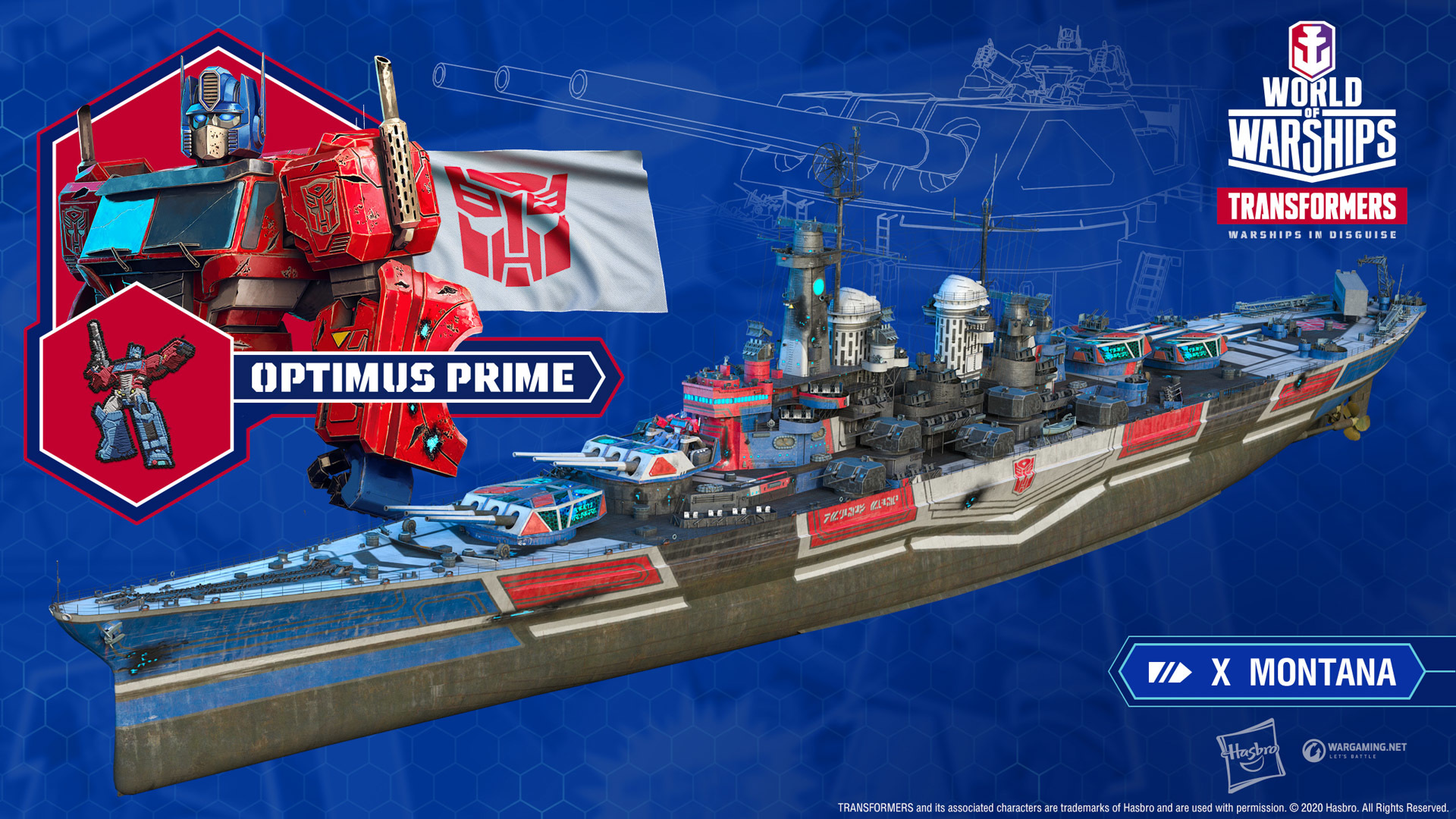 Optimus Prime akan hadir sebagai Montana dengan kemampuan armor dan defense yang luar biasa dan dipesenjatai senjata super lengkap. Bumblee jadi armada Gearing dari class Fletcher dengan kemampuan daya hancur super tinggi. Sedangkan Megatron akan muncul sebagai armada perang Jeman Großer Kurfürst yang dipersenjatai torpedo dan Rumble sebagai sebuah kapal destroyer yang mengabungkan skill kecepatan dan power untuk memenangkan pemainan.
Skin menarik dari armada Transformer tersebut kini langsung bisa didapat secara langsung dengan membelinya di Store. Bagi Anda yang telah menyelesaikan misi combat missions Transformers challenges, Anda juga bisa mendapatkannya gratis. Selain skin ekslusif dari dunia Transformer para pemain juga bisa mendapatkan Cybertronian containers, expendable camouflages, dan berbagai patches menarik dari Autobots dan Deception. Event ini sendiri sudah berlangsung mulai dari tanggal 18 September hingga 5 Oktober 2020.
Untuk menyelesaikan misi tersebut, pemain diwajibkan untuk login setiap hari untuk mendapatkan cyber tokens, menyelesaikan misi untuk mendapatakan ribbons, menimbulkan kerusakan damage tertentu, dan scouting damage. Selama misi berlangsung pemain wajib menggunakan armada dengan Tier V-X di Mode Ranked dan Co-op battles.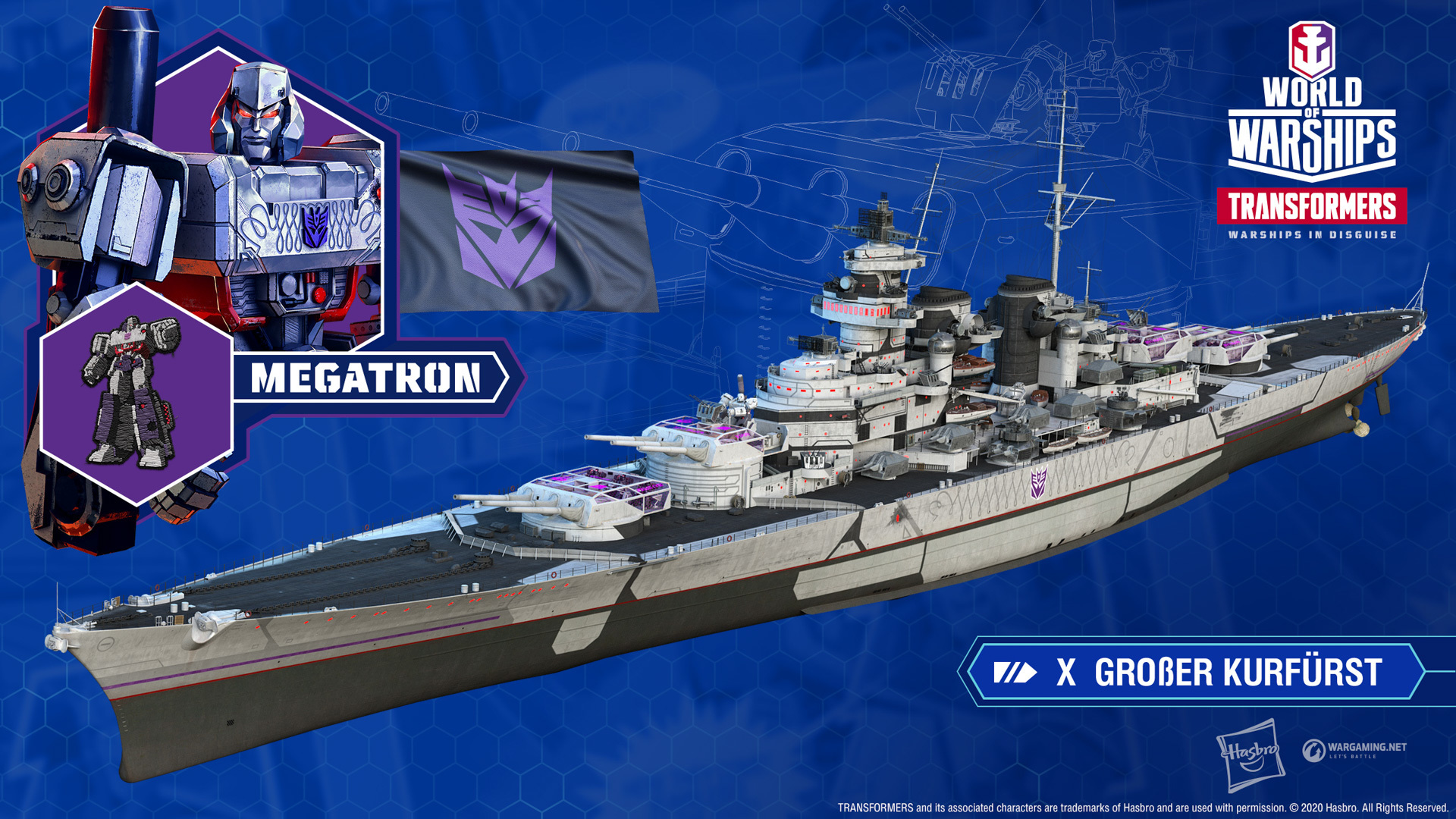 Berikut hadiah yang bisa didapatkan di dalam Cybertornian container:
3 Skill Point Camouflage Permanent dari Optimus Prime, Bumblebee, Megatron, dan Rumble
Special Singal dan 1,500 XP dan 4,500 Elite Commander XP
1 Skin Permanen dari Autobots ataupun Decepticon
Tentunya event kolaborasi yang berlangsung secara limited time dari tanggal 18 September hingga 5 Oktober ini bukan hanya menawarkan sebuah skin yang menarik secara tampilan saja. Namun permanen camouflage yang bisa didapatkan juga sangat berguna pada pertempuran, karena memberikan berbagai efek yang membuat armada pemain tak terkalahkan. Berikut efek-efek camouflage dari para kapal Transformer tersebut.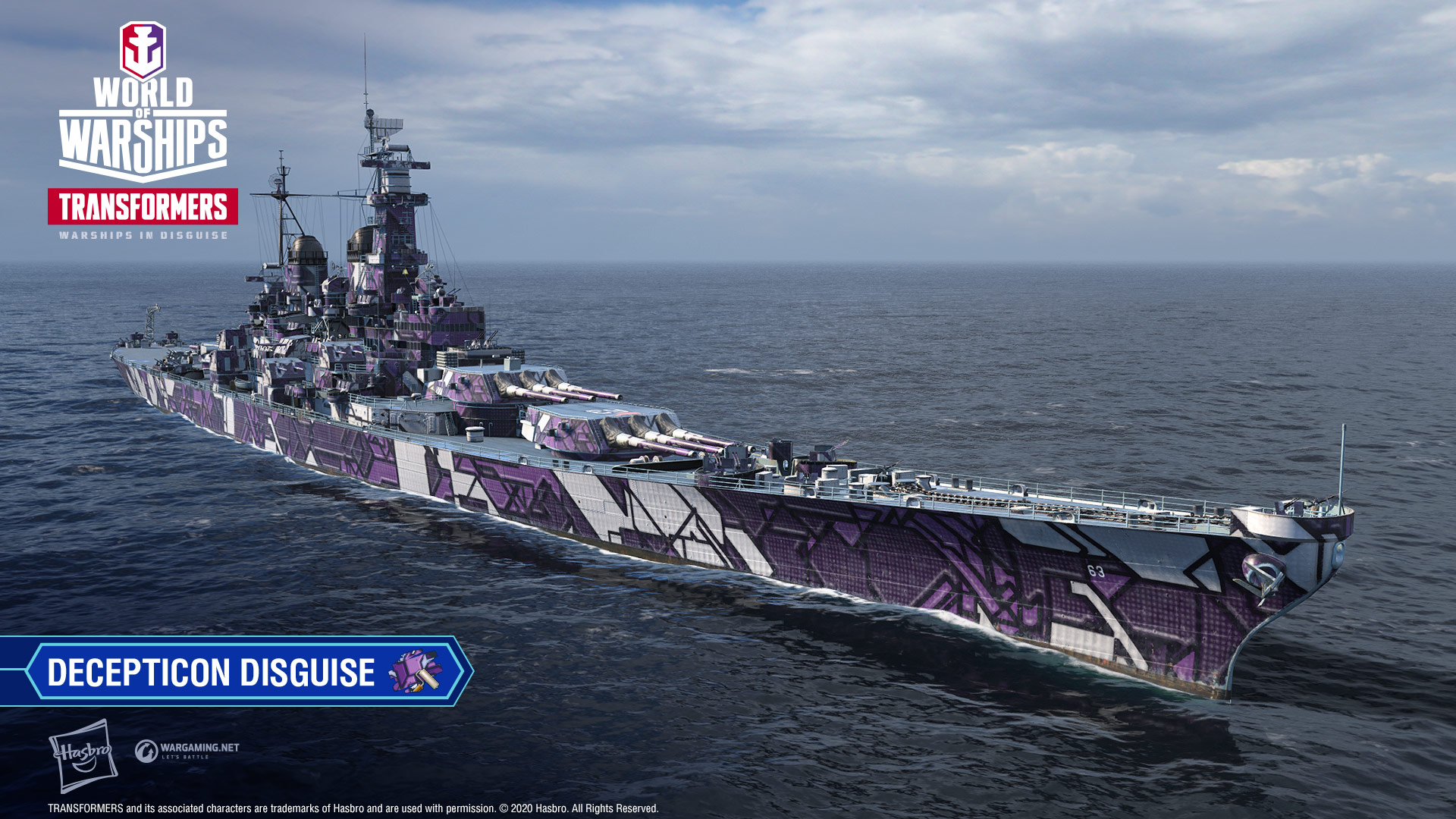 -3% Jangkauan deteksi kapal melalui area laut
+4% untuk diversion serangan musuh
-50% Untuk biaya perbaikan kapal setelah pertempuran
+100% XP Setiap pertempuran
+20% kredit Setiap pertempuran
Bagi para pemain yang ingin mendapatkan salah satu commander dari faction yang ada dalam World of Warships secara gratis, bisa langsung men-downloadnya melalui link di bawah ini:
Link Download : World of Warships x Transformer
Dan memasukkan redeem code berikut:
– DECEPTICON
– AUTOBOT
Segera mainkan World of Warships dan saksikan aksi-aski menarik dari pertempuran kapal perang dari dunia Transfomers!
From Our Network