Esports Ecosystem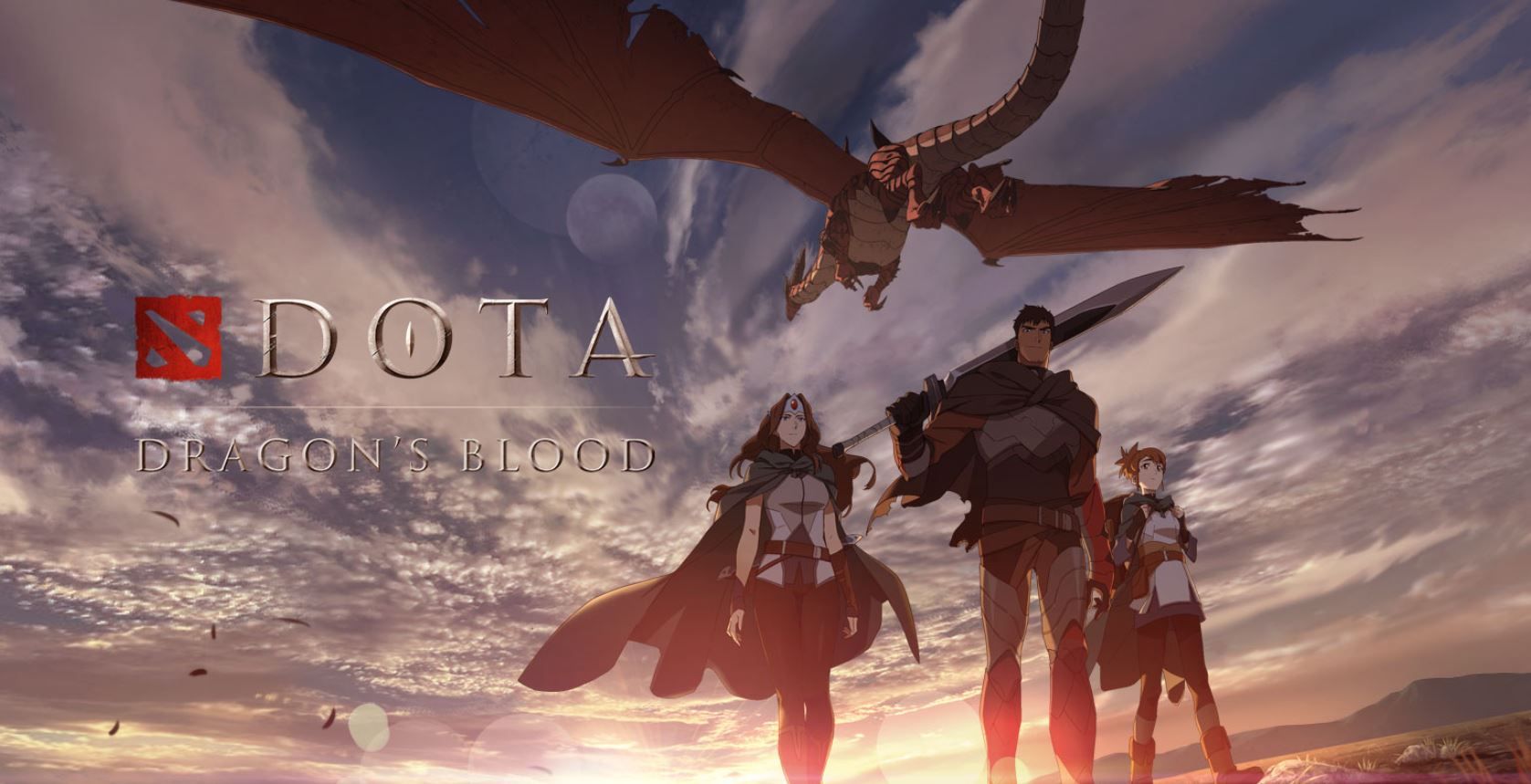 Dota 2: Dragon's Blood adalah anime hasil kolaborasi antara Netflix dan Valve.
Akun Twitter resmi Dota 2 baru saja (3 Maret 2021) merilis trailer resmi dari Dota 2: Dragon's Blood. Buat yang belum tahu, Dragon's Blood adalah anime hasil kerja sama antara Netflix dan Valve yang akan bercerita tentang petualangan Davion (Dragon Knight) dan Mirana. Anime ini akan dirilis di Netflix pada tanggal 25 Maret 2021.
Tak tanggung-tanggung, Dragon's Blood akan menawarkan pilihan voice acting sampai dengan 12 bahasa: Inggris, Rusia, Jepang, Filipina, Thailand, Indonesia, Brazil, Portugis, Spanyol (netral), Spanyol (Castilian), Perancis, Jerman, dan Italia.
Dragon's Blood merupakan anime buatan Studio Mir dari Korea Selatan yang juga membuat animasi The Witcher: Nightmare of the Wolf, Voltron: Legendary Defender, LEGO Elves: Secret of Elvendale, Guardians of the Galaxy: Origins, dan yang lainnya. Trailer yang baru dirilis itu memberikan lebih banyak informasi tentang ceritanya serta gambar dan animasi yang disuguhkan Dragon's Blood.
Trailer tersebut juga memastikan ada beberapa hero yang akan muncul di anime ini, seperti Mirana, Invoker, Luna, dan tentu saja Dragon Knight. Rilis trailer ini pun mendapatkan sambutan hangat dari sejumlah organisasi esports internasional seperti Evil Geniuses, Team Nigma, Team Secret, Alliance, ataupun Ninja in Pyjamas.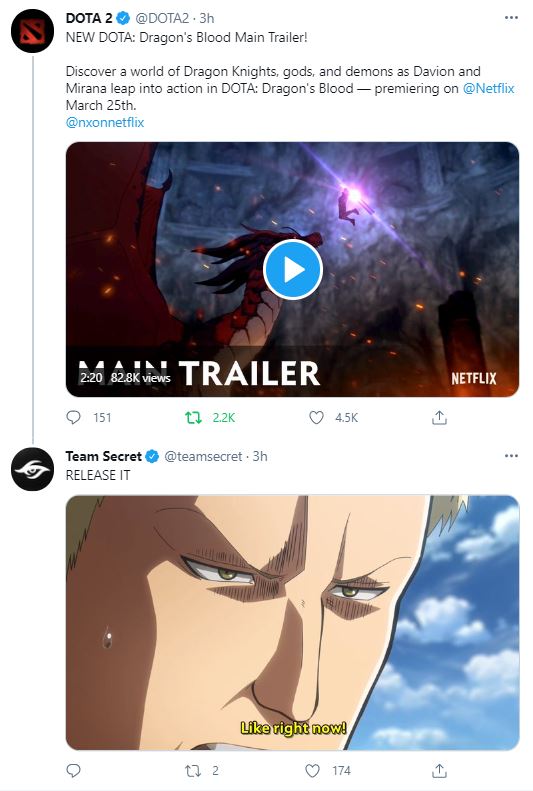 Menariknya, meski Dragon's Blood bukanlah anime pertama yang diangkat dari game (Anda bisa melihat ulasan lengkap kami soal anime, game dan esports di tautan ini), mungkin anime inilah yang pertama menarik perhatian dan dirayakan komunitas esports. 
Sayangnya, saya sendiri sedikit pesimis melihat hasilnya nanti mengingat memang tidak banyak adaptasi game yang sukses berubah jadi bentuk lain (baik itu live action ataupun animasi). Semoga saja, Netflix dan Valve bisa mematahkan pesimisme saya.  
From Our Network