Esports Ecosystem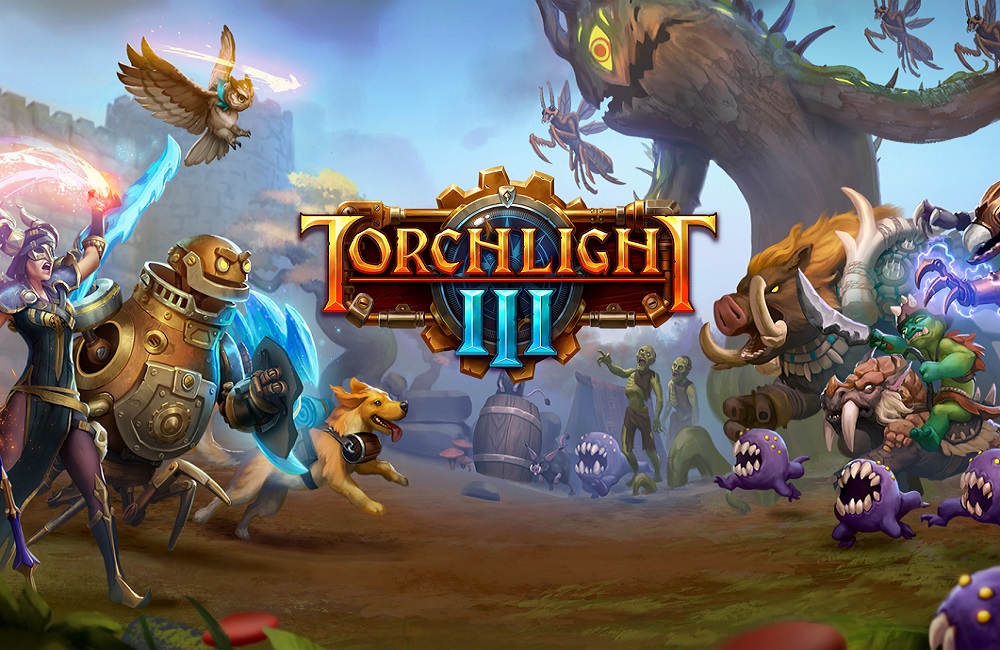 Bergantinya judul tentu saja menandai perubahan pada desain permainan.
Pembuatan Torchlight berawal dari keinginan mantan developer Diablo, Max Schaefer dan kawan-kawan sesama pengembang veteran menciptakan MMO. Saat itu, Runic Games yang baru mereka dirikan hanya diperkuat oleh belasan orang developer. Sebelum memulai proyek besar itu, Runic memutuskan untuk melakukan sedikit pemanasan, yaitu lewat pengerjaan game berskala kecil dengan formula action-RPG.
Torchlight memperoleh respons positif dari gamer dan mendorong penggarapan Torchlight II. Di tengah pengerjaan sekuel tersebut, studio diakuisisi oleh Perfect World Entertainment. Meski sukses secara komersial dan merangkul jutaan fans, Schaefer ternyata masih berambisi menciptakan MMO. Pada akhirnya, ia mengundurkan diri dari Runic dan mendirikan studio Echtra Games. Karena ditinggalkan begitu banyak staf inti, Runic Games akhirnya ditutup.
Proyek pertama Echtra Games ialah Torchlight Frontiers, permainan shared world yang dibangun berlandaskan franchise Torchlight. Selain berbasis MMORPG dan menyuguhkan gameplay hack and slash, Frontiers rencananya akan disajikan sebagai judul free-to-play seperti banyak permainan Perfect World lain. Namun arahan tersebut tiba-tiba dirombak total. Baru saja, developer mengumumkan transisi Torchlight Frontiers menjadi Torchlight III.
Bergantinya judul tentu saja menandai perubahan pada desain permainan. Torchlight III dihidangkan layaknya judul premium, dan developer berupaya mengembalikan game ke akarnya, membangunnya sebagai sekuel sejati dari Torchlight I dan II. Permainan akan dilepas di PC lebih dulu lewat Steam. Via platform tersebut, Echtra Games juga berencana buat melangsungkan uji coba beta – fase tes alpha-nya sendiri telah dilangsungkan sejak game masih bertajuk Frontiers.
Dengan begini, konten Torchlight III diracik secara lebih tradisional. Petualangan Anda dimulai di sebuah tempat bernama Imperial Outpost yang diserbu oleh gerombolan goblin. Pemain ditugaskan untuk menyelidiki dan menghentikan sumber serangan ini. Saat menciptakan karakter, Anda bisa memilih mode offline dan online. Anda dipersilakan bermain sendirian di mode offline, tapi juga dapat menggunakan karakter itu di multiplayer online.
Banyak elemen di Frontiers yang dibongkar. Sistem progres di Torchlight III dibuat lebih familier dan sederhana (tak lagi bersifat horisontal berdasarkan item), kemudian mayoritas zona dirancang secara 'tertutup' sehingga pengalaman bermain jadi lebih baik. Kita tetap bisa bertemu pemain lain di wilayah kota jika Anda memilih mode online. Selanjutnya, Echtra Games turut menghapus store in-game yang transaksinya menggunakan uang sungguhan.
Torchlight III dijadwalkan untuk meluncur di tahun ini, namun developer belum memberikan tanggal pastinya. Konten yang sudah ada di versi closed alpha; seperti fitur, item-item koleksi dan pilihan kelas tetap dipertahankan. Belakangan, panggung action-RPG kembali memanas karena selain Torchlight III, kita tahu Diablo IV dan Path of Exile II juga akan hadir.
Sumber: Torchlight3.com.
From Our Network