Esports Ecosystem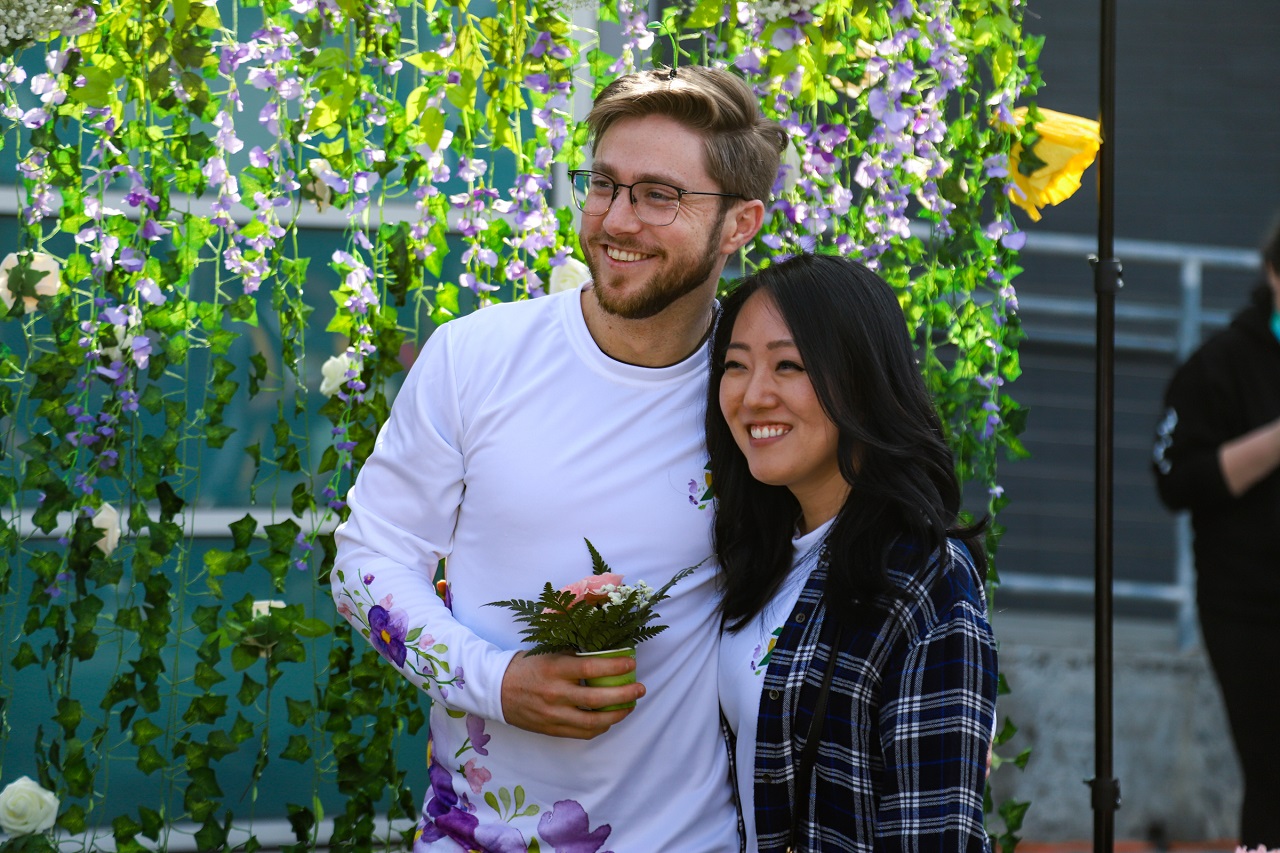 Tim FlyQuest akan tanam pohon berdasarkan performa permainan mereka
Pada Januari 2020, Tricia "megumixbear" Sugita ditunjuk sebagai CEO FlyQuest, menggantikan Ryan Edens yang menjadi President. Salah satu tugas pertama Sugita sebagai CEO adalah membuka markas FlyQuest, yang dinamai Greenhouse. Sugita telah memiliki banyak pengalaman di industri esports. Dia pernah menjadi pemain profesional StarCraft II sebelum menjadi caster, streamer, dan interviewer. Sebelum ditunjuk sebagai COO FlyQuest pada 2018, Sugita juga pernah menjadi Head of Partnership dari Immortals. Setelah membuka markas baru FlyQuest, Sugita mengumumkan program baru mereka untuk menghijaukan Bumi dengan nama Go Green.
"Untuk memulai 2020, kami meluncurkan program pertama kami — Go Green," kata Sugita, dikutip dari The Esports Observer. "Kami percaya, semua orang bisa membuat perubahan nyata pada Bumi kita dan dengan ini, kami juga ingin membuka diskusi tentang masalah lingkungan. Warna hijau merupakan simbol dari kehidupan, alam, pertumbuhan, harmoni, dan lingkungan. Semua itu penting bagi kami."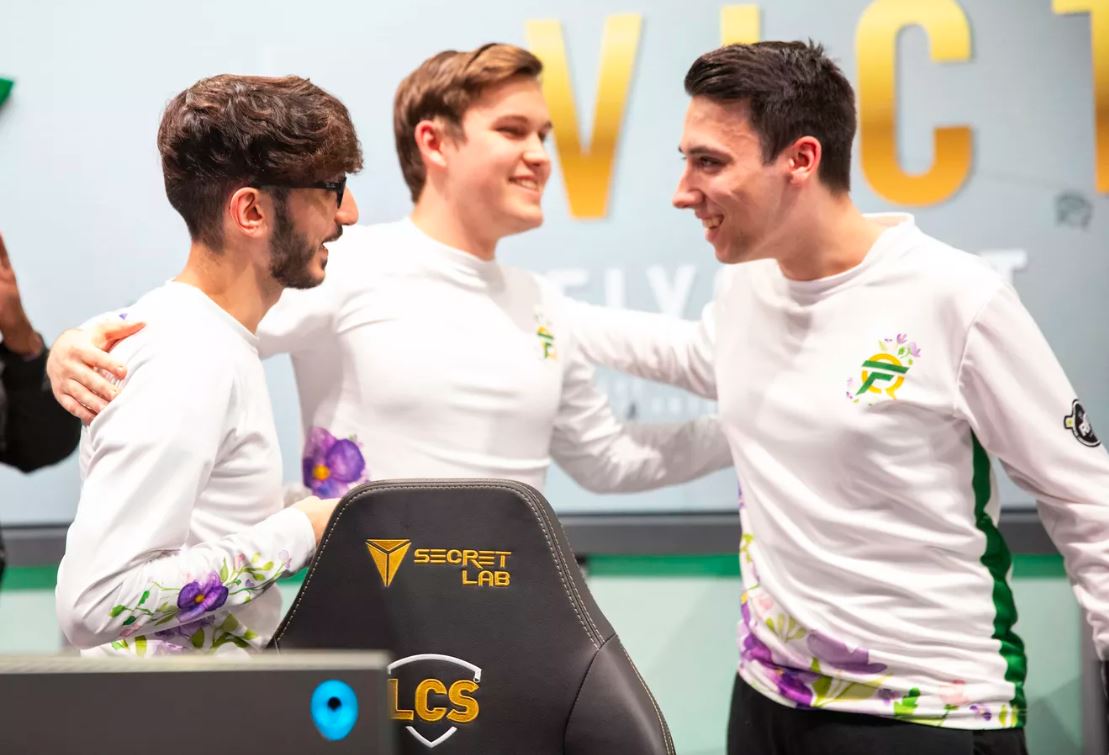 Filosofi Go Green dari FlyQuest tidak hanya terlihat pada markas mereka — yang memang dicat berwarna hijau — tapi juga pada desain jersey dan kegiatan mereka. Misalnya, ketika FlyQuest membuka booth di studio Riot Games di Los Angeles bersama dengan tim-tim lain yang berlaga di League of Legends Championship Series, booth FlyQuest terlihat unik. Di sini, Sugita dan para pemain FlyQuest berlatih ikebana, yaitu seni menata bunga Jepang. Sugita mengaku, dia telah berlatih ikebana selama kurang lebih 30 tahun dan  ini memengaruhi pola pikirnya.
Tak berhenti sampai di situ, pada akhir Januari 2020, FlyQuest juga mengumumkan program untuk menanam pohon berdasarkan performa tim. Jadi, untuk setiap kill yang didapatkan oleh pemain FlyQuest, mereka akan menanam satu pohon. Sementara setiap kemenangan yang  mereka dapatkan, mereka akan menanam 100 pohon. Inisiatif ini disambut dengan baik oleh fans dan tim-tim LCS lain. Ketika bertanding melawan Cloud9 dan Dignitas, keduanya memutuskan untuk ikut menanam pohon. Sementara Evil Geniuses memilih untuk menyumbangkan buku berdasarkan performa pemain.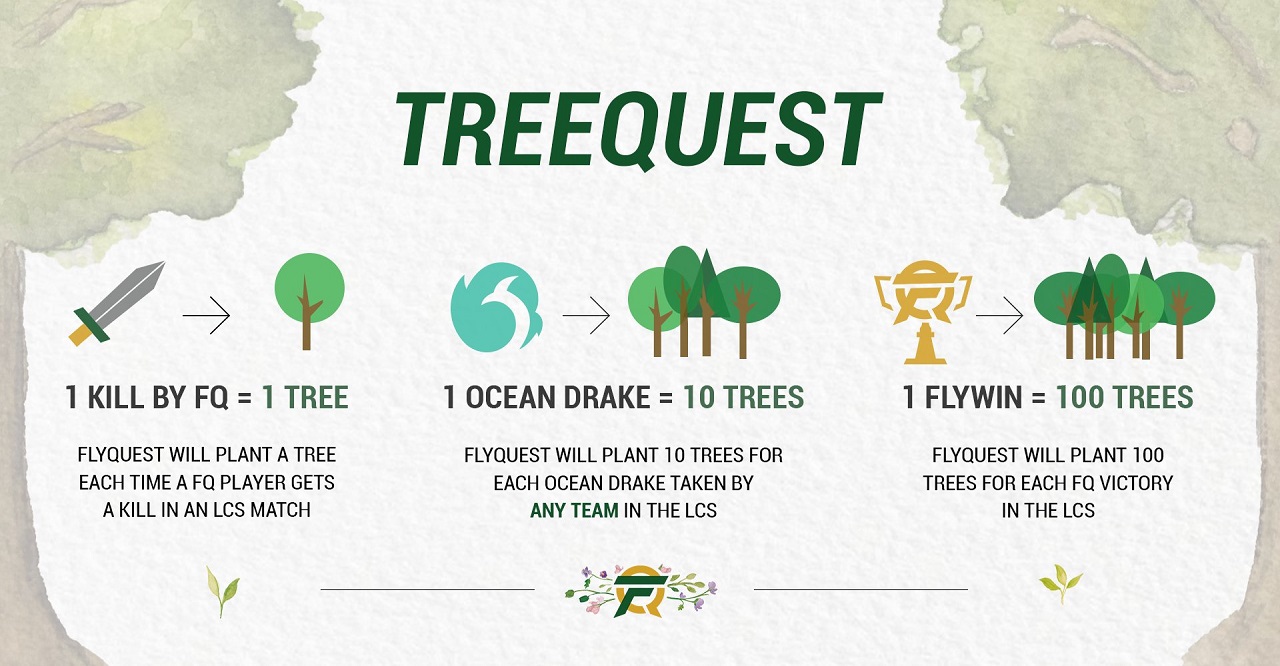 "Kami bangga karena rekan kami di LCS ingin melakukan sesuatu yang sangat penting bagi FlyQuest," kata Sugita pada The Verge. Sugita mengaku, pada awalnya, tidak semua orang setuju degan program yang dia buat, seperti soal desain jersey tim yang menampilkan bunga. Sebagian orang khawatir bahwa desain jersey ini membuat para pemain FlyQuest tidak terlihat seperti tim esports atau membuat para pemain merasa tidak nyaman. Namun, sekarang, semua pemain dan pelatih sudah setuju dan justru mendukung program Sugita. Dia merasa, inisiatif ini justru mendekatkan anggota tim dan staf dengan satu sama lain.
Tentu saja, FlyQuest juga memiliki keinginan untuk menang. Saat ini, mereka duduk di tengah klasemen LCS dengan tiga kemenangan dan tiga kekalahan. Tujuan mereka tahun ini adalah untuk bisa lolos kualifikasi dan bertanding di League of Legends World Championship. Sugita percaya, inisiatifnya terkait penghijauan tidak akan mengganggu performa para pemain, tapi justru membuat mereka merasa bahwa proses untuk mencapai sebuah tujuan sama pentingnya dengan pencapaian tujuan itu sendiri.
Sumber header: Twitter