Esports Ecosystem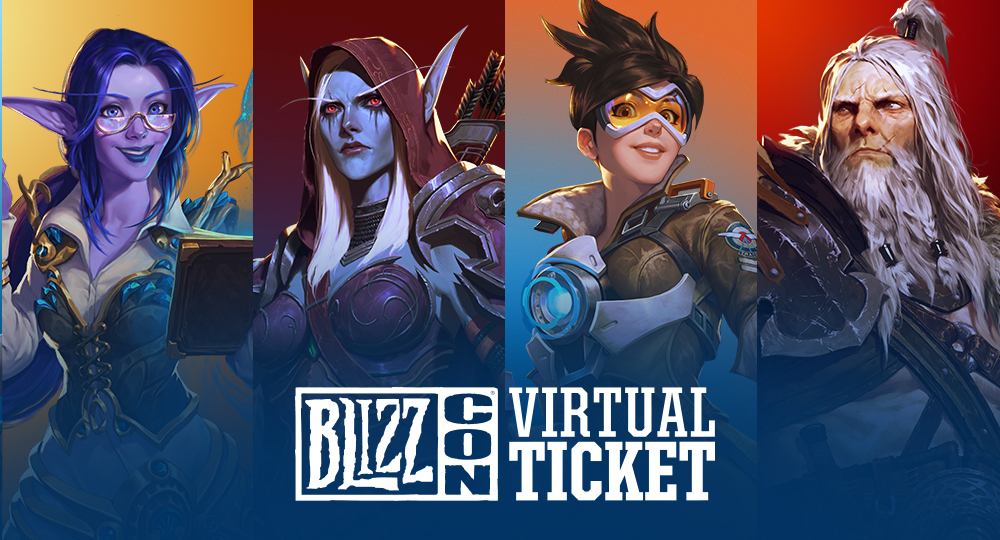 Tiket Virtual ini akan membawa Anda menikmati BlizzCon dari rumah namun terasa seperti hadir langsung
Para penggemar game generasi tua mungkin sudah awam dengan BlizzCon, sebuah hajatan tahunan dari salah satu pengembang game ternama, Blizzard Entertainment. Kendati nama event ini yang sudah cukup termahsyur, sayangnya acara ini terbilang seperti hajatan milik orang Amerika saja. Salah satu alasannya adalah karena BlizzCon yang memang selalu diadakan di Amerika Serikat saja.
Tetapi kini Blizzard ingin mencoba lebih dekat dengan para penggemar mereka yang berada di belahan dunia lain. Salah satu caranya adalah dengan mempersiapkan sebuah konten yang dapat membuat para penggemar mendapat pengalaman seperti betul-betul hadir ke BlizzCon, tanpa harus berangkat ke Amerika Serikat.
Untuk itu, Blizzard kini menjual Tiket Virtual BlizzCon 2019. Tiket ini sendiri berisikan berbagai macam konten virtual, ditambah dengan berbagai akses terhadap konten BlizzCon yang lebih mendalam. Jadi, bagi anda pemilik Tiket Virtual BlizzCon, Anda akan mendapatkan item-item virtual dari hampir semua game milik Blizzard, yaitu World of Warcraft, Overwatch, Hearthstone, StarCraft II, Heroes of the Storm, dan Diablo III.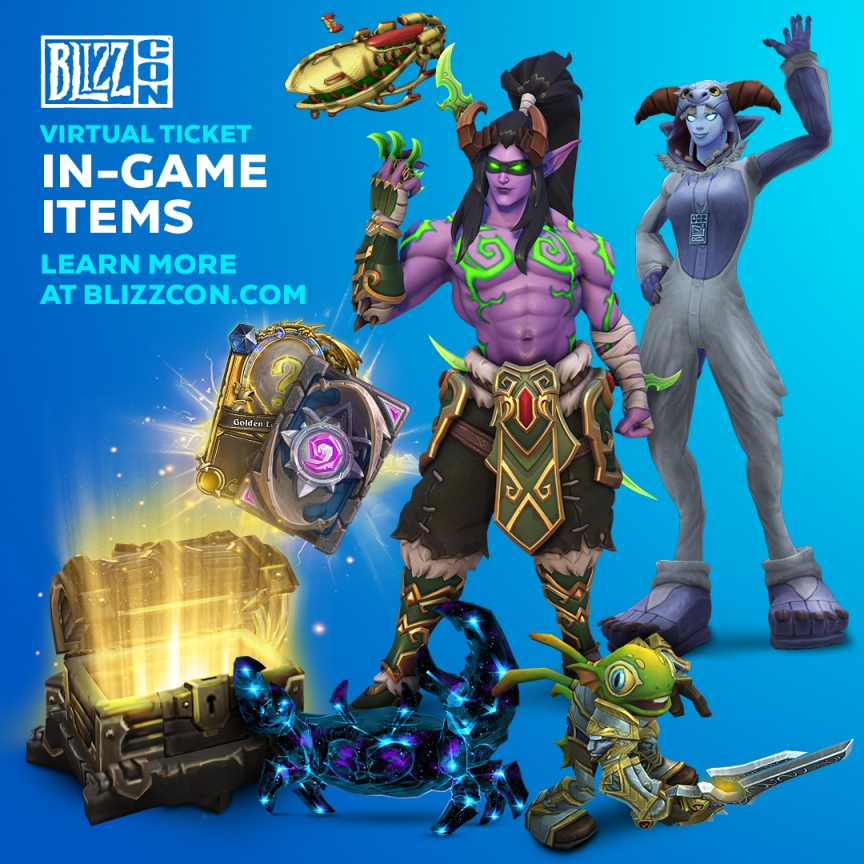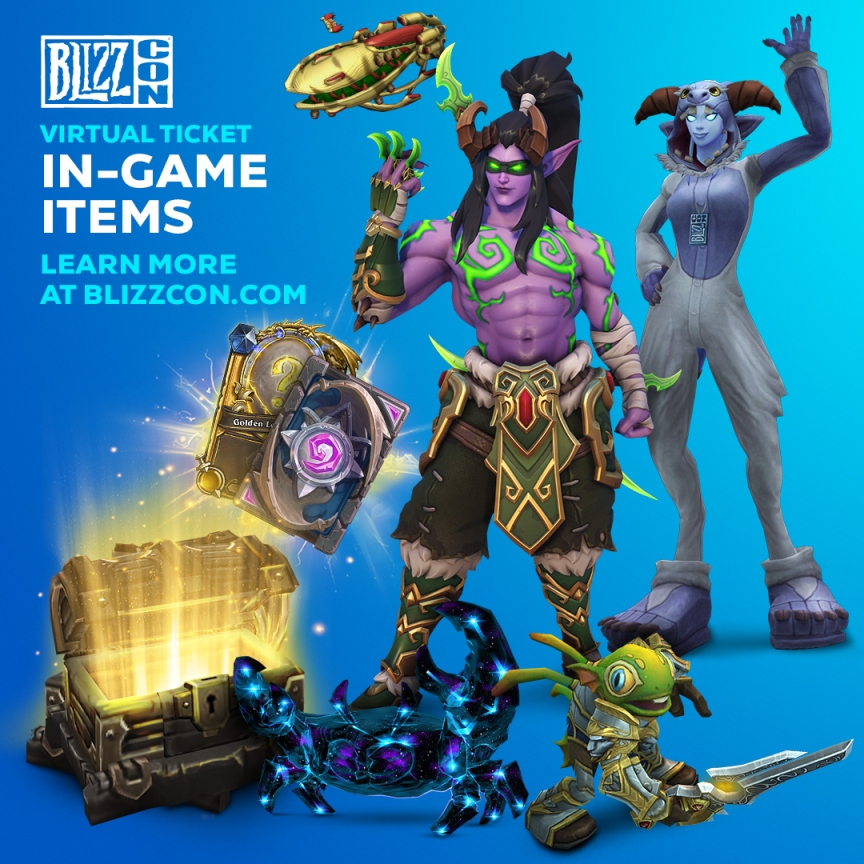 Tapi selain itu, Anda juga bisa menikmati BlizzCon 2019 dengan lebih mendalam. Alih-alih hanya menonton apa yang disajikan di panggung utama, pemilik tiket virtual bisa menikmati BlizzCon dengan lebih komperhensif sampai ke belakang panggung. Pemilik tiket dapat menikmati akses ke semua saluran live-stream BlizzCon yang akan mengajak penonton melakukan tur virtual gelaran utama BlizzCon selama dua hari penuh, yaitu pada tanggal 1 dan 2 November 2019.
Selain dari hal itu, pemilik tiket juga akan mendapatkan akses terhadap beberapa konten. Pertama ada konten diskusi panel yang lebih mendalam. Diskusi panel sendiri sebenarnya dapat diakses gratis secara online, namun pemilik Tiket Virtual akan dibawa lebih jauh lewat konten behind-the-scene dari game-game besutan Blizzard.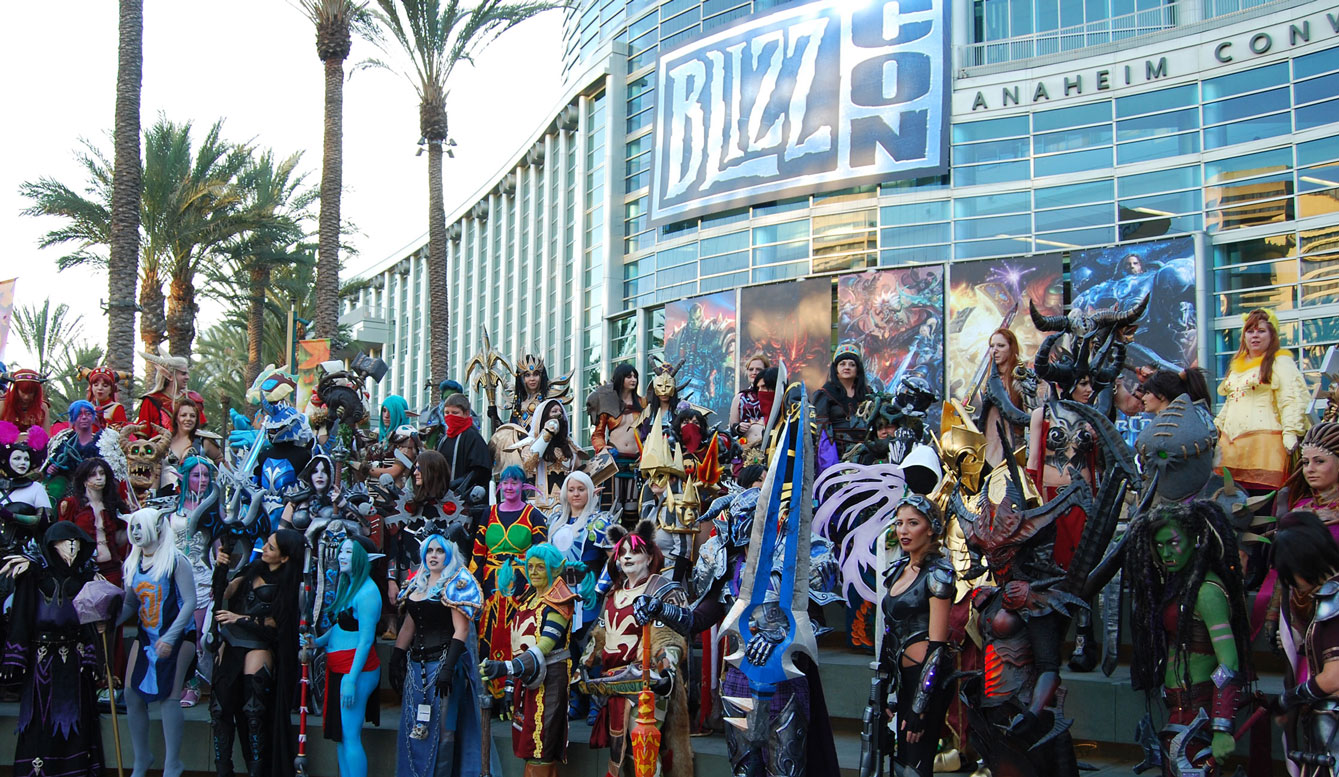 Kedua, ada konten Community Night, yang menampilkan lomba cosplay di BlizzCon, berbagai macam hasil kreativitas dari komunitas Blizzard, dan juga tentunya movie contest. Ketiga, dan yang tidak kalah menarik, adalah akses kepada Festival Penutupan. Pemilik tiket dapat menikmati akses konser festival penutupan yang disiarkan secara langsung dari beberapa panggung.
Tiket Virtual BlizzCon 2019 ini sudah mulai dijual. Tiket ini dapat dibeli dengan harga US$49.99 atau sekitar Rp709 ribu. Anda dapat langsung pergi ke laman resmi BlizzCon untuk dapat membeli Tiket Virtual BlizzCon, dan menikmati hari raya para penggemar game besutan Blizzard dari rumah!
From Our Network