Esports Ecosystem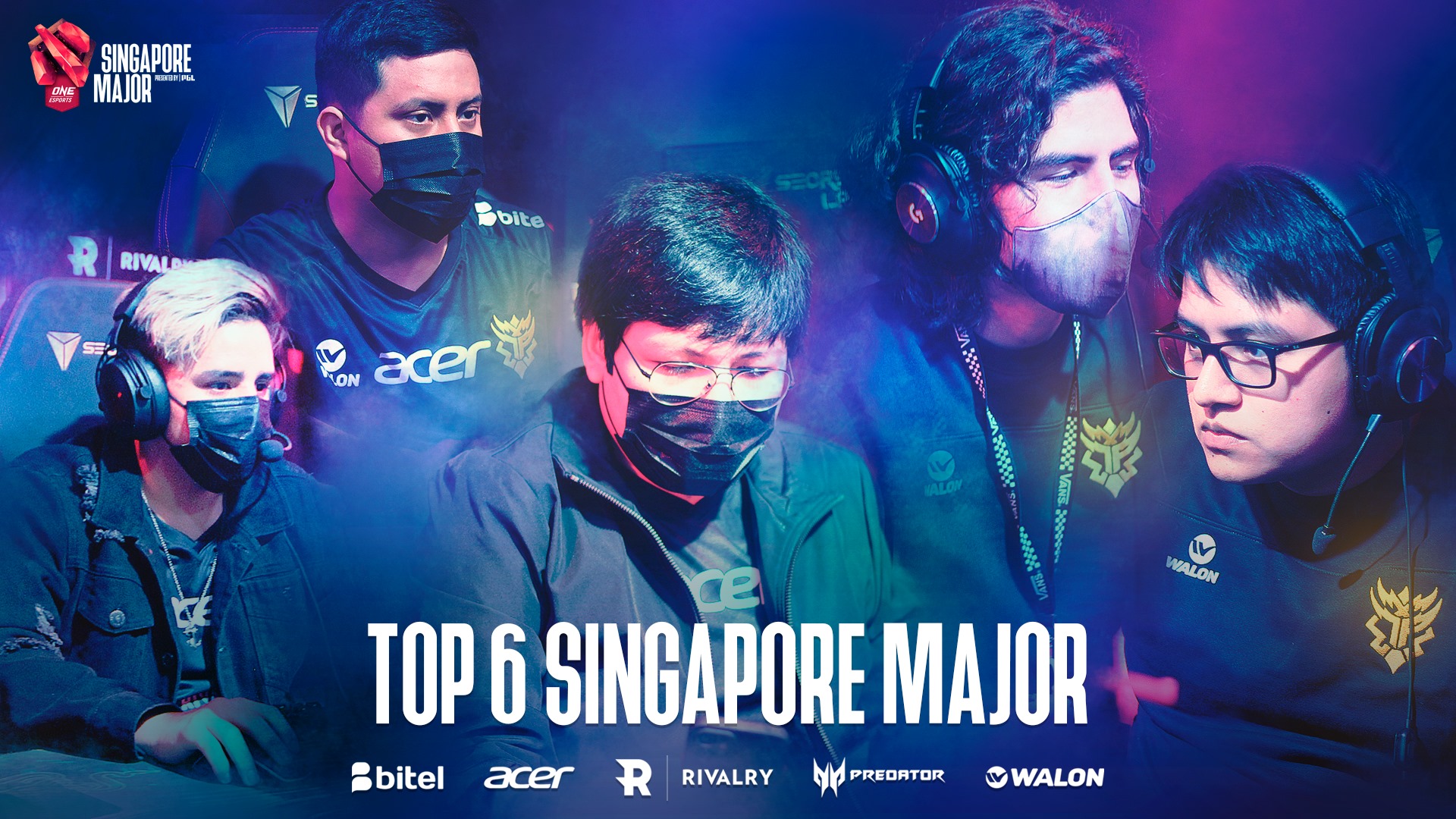 The South American representatives at the ONE Esports Singapore Major 2021, Thunder Predator, displayed their region's specialty of playing Dota 2: aggressive yet effective. How did their draft manage to secure such a playstyle?
Dota 2's first offline Valve Major event of 2021 has just come to an end, crowing Invictus Gaming as the Grand Champions. Throughout the event, a multitude of upsets and surprises filled the matches, and it is this special characteristic of Dota 2 matches that keep the viewers returning.
Further, given that this is the first event to include teams from different regions, the tournament's META was nothing but a surprise for most people. Once the respective regions' META was brought together, they orchestrated purely entertaining Dota matches that fans have longed for ever since.
In particular, there was a team that caught everyone's attention, Thunder Predator. This underdog squad from South America surprised everyone due to how unique and skillful their playstyle was during this event. Not everybody was even familiar with their lineup, let alone knowing what strategies are under their sleeves.
In this article, we shall first view a brief history of the Thunder Predator roster, analyze what's so special about their draft and how they blended such a risky draft with their aggressive and iconic playstyle.
South American Veterans
Although Thunder Predator rarely received mainstream media spotlight, the organization itself has been established since 2017, initially consisting of South America's oldest Dota 2 players. In its latest form, the lineup also includes players who have been in the scene for about the same time as when the organization was first established.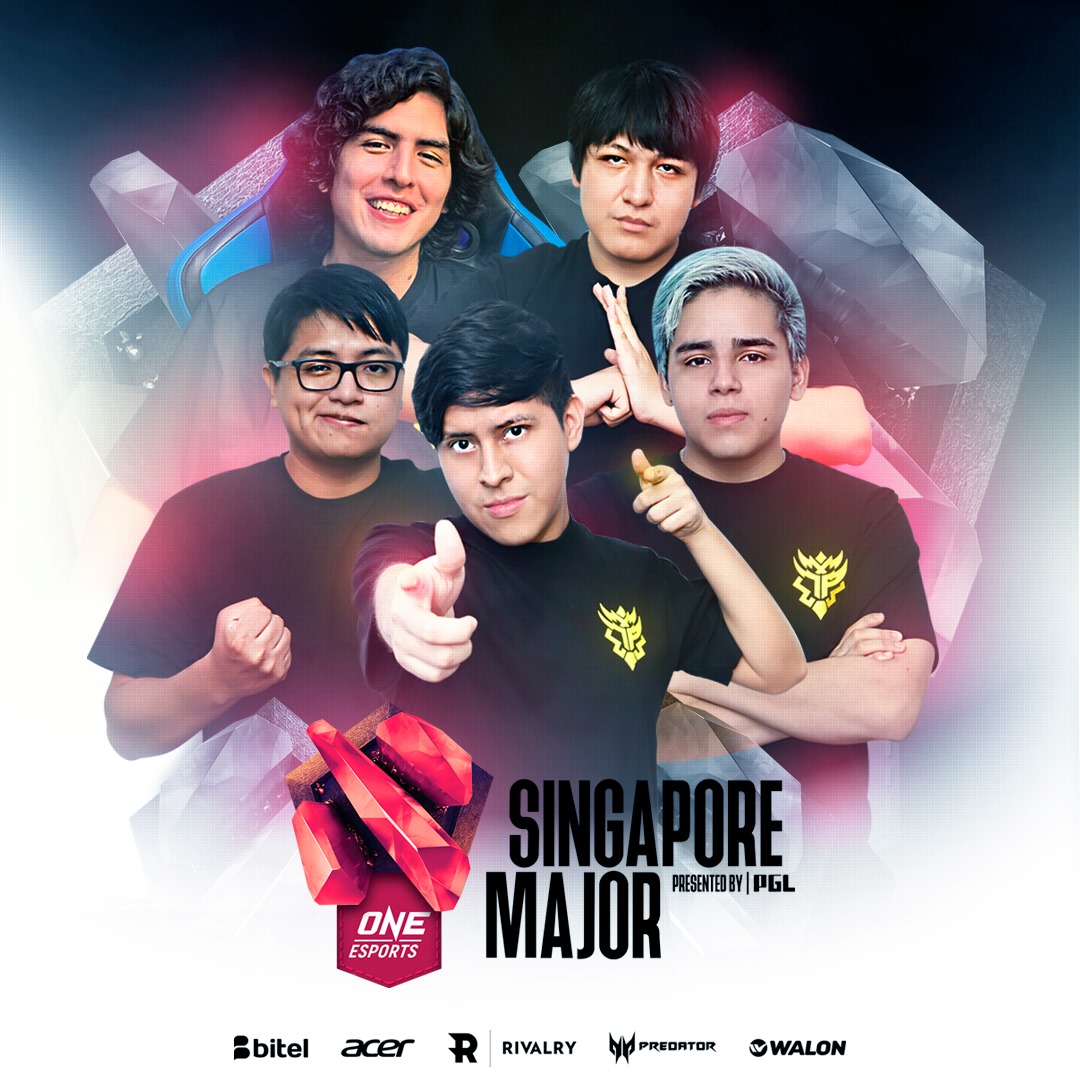 Out of the five players, Frank, MoOz, and Wu, only started their competitive year starting 2017 by joining the likes of team Gorillaz-Pride and the more popular Infamous.Black. On the other hand, the two remaining players Mnz and LeoStyle- have been playing professionally since 2015, joining teams as old as Team Unknown and Digital Chaos.SA — if that rings any bell.
Moreover, what most didn't know was the fact that Mnz used to play under the name of Kotaro Hayama, who is amongst South America's oldest Dota 2 players around. So at first glance, this team had a ton of experience under their belt and this event happened to be the stage for them to unleash their might.
Coming into the ONE Esports Singapore Major 2021, most viewers were considerably doubtful, for a sensible reason. That is, South America's Playoffs representative team, beastcoast, had just withdrawn from the Major due to COVID-19 infections. Naturally, fans were bitter as beastcoast was seen as the strongest best from their region.
As a result, Thunder Predator had massive shoes to fill, if they were to succeed their rivals beastcoast. Keep in mind that Thunder Predator only received a Group Stage seed, meaning that they would need to perform better than other teams if they were to redeem the Upper Bracket playoffs slot that beastcoast should've had. Nonetheless, Thunder Predator entered the event like mad wolves, shocking almost everybody watching.
Aggressive and Agile Draft
Watching Thunder Predator play in the Group Stage and later in the Playoffs was nothing but thrilling. The way they time their tempo and momentum during team fights was nothing less but beautiful, like a well-choreographed performance. It reminded me a lot of the way that the former Wings Gaming or perhaps TI8 OG liked to play, highly aggressive yet very timing-based approaches.
At the same time, they did so while still attending to the latest META, as their picks were just like any other teams'. Among their most-used heroes were Earth Spirit, Oracle, Death Prophet, Pangolier, Phoenix, and Tusk. These heroes were mixed-and-matched with other heroes and defined a major part of their drafting style.
If you noticed, these heroes are the type of heroes who could go nuts if you want to. You can dive pretty far into the enemy territories given how agile they are. Earth Spirit's Rolling Boulder, Tusk's Snowball, Phoenix's Icarus Dive, Pangolier's Rolling Thunder, are few examples of those kinds of abilities.
These skills are risky, as they could easily backfire when performed incorrectly. However, users of these skills should also not be overly scared and should be willing to dive deep, as long as they have the remaining of their team covering their backs. And Thunder Predator did just that. Many times heroes like Earth Spirit or Tusk initiates a skirmish, and the remaining team comes prepared to help out.
In an interview with Yahoo Esports Southeast Asia, MoOz himself expressed how crazy his team's playstyle is, "we are actually kind of crazy. We just want to be as aggressive as we can. So, we make super aggressive calls and that's how we like to play, and that's how we think we are going to put pressure on the enemy teams. So, we are very loud and very Peruvian. So, you can imagine."
Watching the way Thunder Predator players handle skirmishes is literally a five-man kiting-action. Many times some of them over-extended their steps, but the remaining four stepped in and might as well turn the tables around. Like a pack of wolves, every one of them keeps all members intact and as safe as possible, but never fearful of engaging in team fights.
It is this formula that kept Thunder Predator alive during the Group Stage. In fact, they dominated almost every team in the pool, ending the Round-robin stage with a 5-2 match-win-loss. They won 2-0 against every team except Vici Gaming and OB Esports x Neon, where they tied the series 1-1.
That said, they received an Upper Bracket seed which could've been beastcoast's. Nevertheless, they delivered a very satisfying result and many were surprised they could have reached such an outcome.
The Playoffs Run
Continuing their journey in the event, Thunder Predator faced Team Secret from the get-go in their very first Playoffs match. Being the experienced team that they are, Team Secret had a plan against these mad men's playstyle.
In both matches, they banned Puck, which is Thunder Predator's most-banned hero throughout the entire event. The hero was banned up to 10 times in total, given how deadly it could be if the META-favorite hero fell to the hands of LeoStyle-. They also banned Thunder Predator's comfort picks like Morphling, Phoenix, and Death Prophet in between the two games.
Also, Team Secret managed to dampen the aggression pushed by Thunder Predator to the late-game, where Thunder Predator's winning-key lies in: their early-game aggression. As such, Team Secret swept the series 2-0 and pushed Thunder Predator into the Lower Bracket.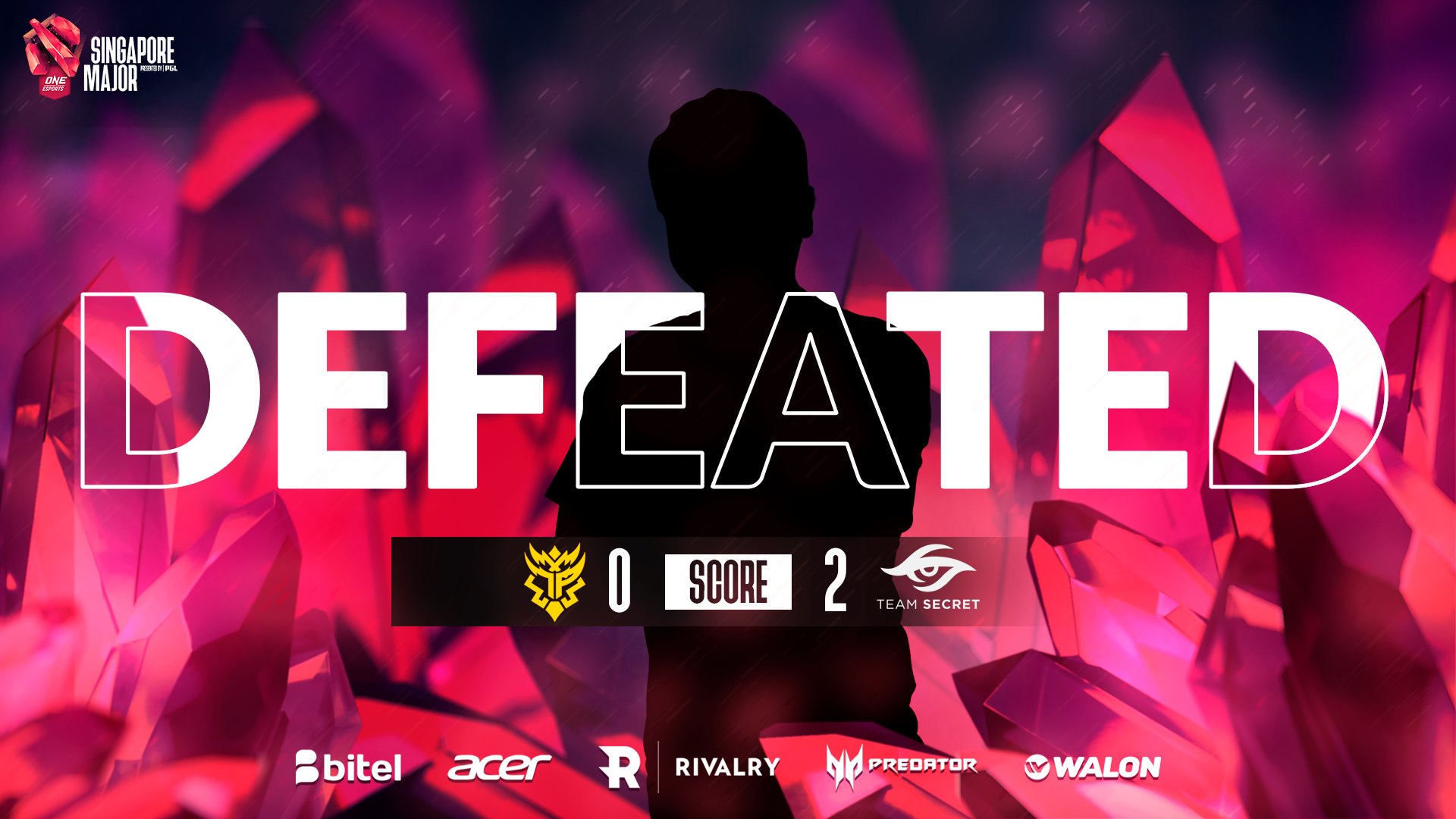 In their first Lower Bracket match, they were paired against Team Aster, and this Chinese team is better known to be more disciplined and patient in their games. Indeed, Thunder Predator took advantage of this very fact and rolled through Aster in the entire series.
In both games, Thunder Predator drafted Tusk, Pangolier, and Phoenix. Again, these three heroes are amongst their most favorite and comfortable picks out of all. Their strategy is to use these heroes and play them as aggressively as possible while making space for their Cores who will later be responsible to close out the series in their favor.
Following that series, Thunder Predator was up against Virtus.pro, a roster with young and talented players who are just as bold as their South American rivals are. In the first game, it was Thunder Predator's Cores who popped off and carried the entire game with heroes like Weaver and Windranger.
In the second game, however, Virtus.pro allowed Thunder Predator to not only pick Earth Spirit and Phoenix, but also Puck. They paired the three with Troll Warlord and Beastmaster, allowing for strong late-game and pushing capabilities. The game looked grim for Virtus.pro from the very beginning, and Thunder Predator ultimately stomped the series 2-0 and continued their run in the Major.
Final Boss: Invictus Gaming
Like their match against Secret, Thunder Predator had a slim chance when facing Invictus Gaming in the Lower Bracket Round 3. Invictus Gaming was amongst the heavy favorites of the tournament, and many expected them to win the Major altogether.
Nonetheless, Thunder Predator kickstarted the first game with a bang as they rolled through the Chinese in just under 30 minutes with heroes like Death Prophet and Juggernaut. A lot of fans were surprised to see them take the first game. Unfortunately, it was Invictus Gaming's Emo in the second game who, conversely dominated the game with his Puck.
And in the third deciding match, Invictus Gaming had the upper hand since the drafting phase. They banned Puck and Death Prophet and proceeded by picking a Phoenix of their own. With an even more aggressive hero like Storm Spirit and Troll Warlord, Invictus Gaming cornered Thunder Predator into a draft that didn't belong to their playstyle.

Unfortunately for the South Americans, their 2021 Major run concluded with a close 1-2 loss against Invictus Gaming, who would later be crowned Champions of the event.
Closing Remarks
Seeing Thunder Predator play is seeing Dota in its full potential. With the right set of heroes and the appropriate style of gameplay, it could very well keep viewers on the edge of their seats. It shall be interesting to see how Thunder Predator would fair in the next season of the Dota Pro Circuit and what other surprises we shall witness in the matches that follow.
Featured Image by Thunder Predator.
From Our Network