English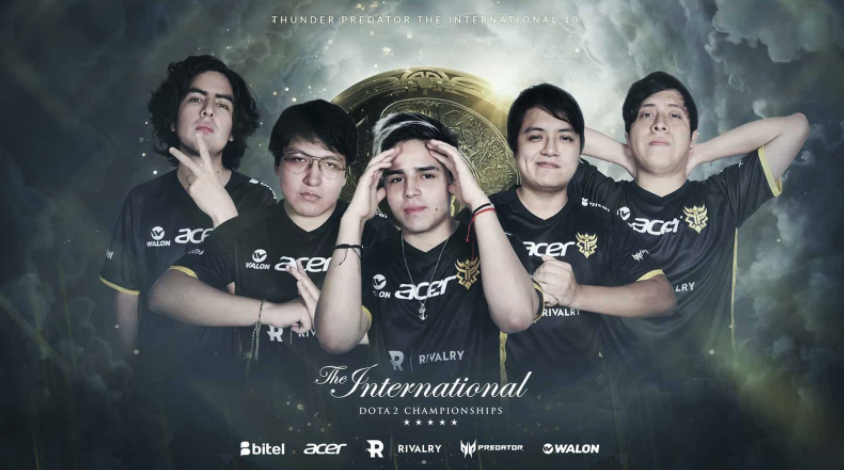 After Thunder Predator's major upset at The International, the South American organization bids goodbye to its players.
The conclusion of The International 10 marks a new era in the Dota 2 competitive esports scene. With that, we should also see some major roster shuffles in the upcoming weeks. However, Thunder Predator shook the whole community with the swift announcement of its roster disband just after the event came to a close. Fortunately enough, the players (Mnz, Leostyle-, Frank, MoOz and Mjz) plans to stick together for the time being. "By mutual agreement, our players will remain together as a team, but not with us" the South American esports organization wrote on Twitter. "Without a doubt, their talents and efforts will continue to be rewarded. We wish them the best in their professional future.
Many speculate that the team's unsatisfying 18th place finish in TI was the catalyst behind the loss of Thunder Predator's support. Whether or not this is true is up for debate, but it is needless to say that their TI results left fans incredibly disappointed. Thunder Predator looked exceptionally solid throughout DPC, beating the likes of VP and PSG.LGD on several occasions. However, their TI journey was short-lived, placing last and only managing to rack up $100 000 USD out of the $40 million USD prize pool. For that, Joel Mori "MoOz" Ozambela also made an apology on Twitter.
1. Now that days have passed and emotions are not that much in the way, i would like to say sorry to all the fans for our TI10 perfomance, since we started this team we all had the same hunger and goal and it's a huge disappointment for us how the things turned out.

— MoOz (@MoOzDota) October 16, 2021
Avid fans of the ex-Thunder Predator roster do have one encouraging piece of news to look upon as MoOz and the rest of the squad still wish to continue to compete in Dota 2. MoOz also addressed the team's plans for the near future, announcing that they are currently looking for any organization that is willing to accept them in open arms.
2. All we have left is to learn for this experience and come back stronger, maintain our determination and hunger because theres plenty life to be lived and big dreams we want to fullfill.

— MoOz (@MoOzDota) October 16, 2021
With a new sponsor, we can only hope that they could come back to the Dota 2 scene better, stronger, and live up to their initial expectations.