Game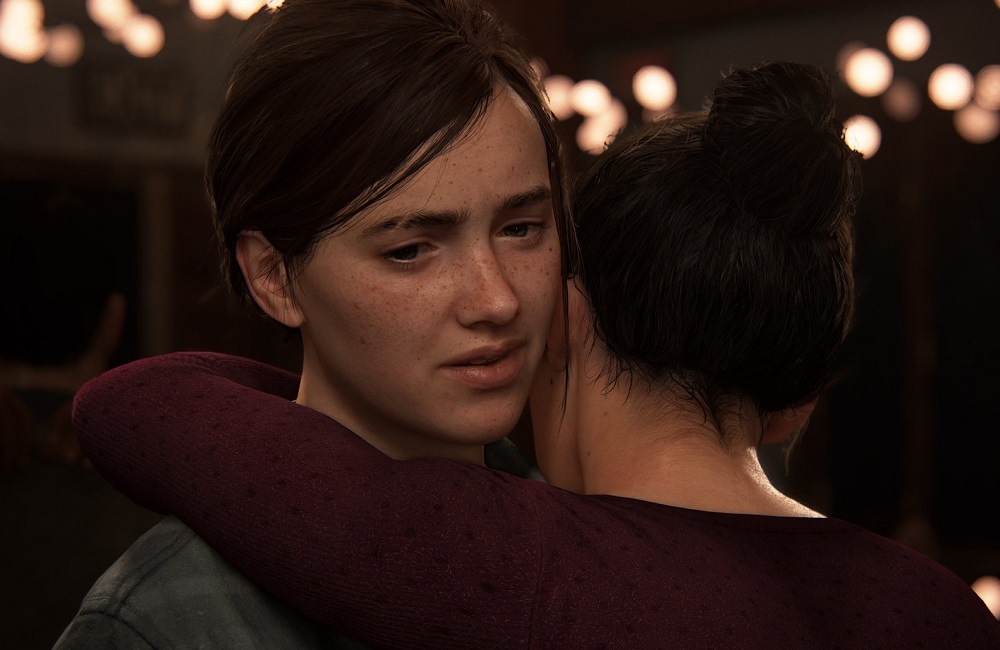 Ketiga game juga akan memperkuat formasi launch title PlayStation '5'.
Terlepas dari absennya Sony di perhelatan E3 2019, mereka tak bisa melarikan diri dari sorotan publik, terutama setelah perusahaan menyingkap info lebih detail terkait komposisi hardware console next-gen. Di bulan ini, muncul rentetan berita mengenai Sony, dari mulai kemitraan bersama Microsoft, komparasi performa antara PS5 dan PS4 Pro, hingga ke mana produsen akan mengarahkan pengembangan layanan PlayStation Now.
Satu lagi pertanyaan terbesar yang muncul di masa-masa peralihan ini adalah, apakah game-game andalan yang dahulu dipamerkan di E3 – misalnya The Last of Us: Part 2, Death Stranding dan Ghost of Tsushima – akan tiba di PlayStation 4 atau mereka akhirnya disiapkan sebagai launch title 'PS5'? Gamer dapat bernafas lega sesudah tahu bahwa console generasi selanjutnya dari Sony dibekali fitur backward compatibility, karena dengan begini ada kesempatan bagi pemiliki PS4 untuk menikmati judul-judul anyar itu.
Dan ada kabar gembira lagi buat Anda yang menanti judul-judul di atas. Dari sebuah bocoran yang berisi strategi perusahaan, Sony Interactive Entertainment kembali menegaskan krusialnya peran PlayStation 4. Console current-gen tersebut akan tetap jadi 'medium penyajian konten penting' dan 'platform penghasil pemasukan' dalam kurun waktu tiga tahun ke depan. Perusahaan juga bilang akan terus meluncurkan permainan-permainan eksklusif di sana.
Bersamaan dengan pernyataan itu, Sony menampilkan box art dari The Last of Us: Part 2, Death Stranding, serta Ghost of Tsushima. Hal ini mengindikasikan bagaimana ketiga permainan eksklusif tersebut tetap akan dilepas di platform current-gen, diperkirakan akan tiba dalam waktu tiga tahun atau lebih cepat. Di acara gathering minggu lalu, lead of PR SIE Singapore Ian Purnomo mendengungkan pendapat senada, bahwa judul-judul ini tetap dijadwalkan untuk mendarat di PS4.
Ketiga game tentu saja juga bisa dimainkan di PlayStation '5'. Melihat susunan hardware console anyar itu, game boleh jadi akan berjalan dengan tingkat visual yang lebih baik dan didukung fitur-fitur grafis baru. Di salah satu slide presentasi, Sony menyampaikan, "Kami akan memanfaatkan kapabilitas backward compatibility untuk membantu proses transisi ke next-gen secara lebih cepat dan mulus."
Di masa peralihan nanti, PlayStation 4 akan berperan sebagai pintu gerbang bagi gamer sebelum mereka merangkul platform next-gen. Banyak orang dan pakar percaya, tahun ini penjualan PS4 berpotensi menebus seratus juta unit. Sony sempat mengungkapkan bahwa dari 96,8 juta unit yang telah terjual, 90 persen pemilik console current-gen sempat mengakses PlayStation Network dalam kurun waktu 12 bulan ke belakang.
Sumber: GamesRadar+.