The Gloomy Days of Vainglory Esport: The Pioneer that's Left Behind
When MOBA Mobile was becoming a trend in 2018, why was Vainglory getting left behind from its juniors?
In 2014, mobile gaming wasn't really popular like today because of many factors, one of them was technology, and even mobile gamers were discriminated by other common gamers, not being considered as gamers as most of the games were casual without a depth of a story or magnificent graphics.
Yet it didn't stop there, there was this terrific game developer working together from different backgrounds as a team established Super Evil Megacorp (SEMC). They created a game that no one could think of that time; a mobile game with stunning graphics like games on console or PC, a real-time play MOBA game named Vainglory.
On its released date, Vainglory attracted thousands of people in a blink. That could be imagined, as the old-time mobile games only gave us some slicing fruits and endless running experience when suddenly a competitive game launched on mobile.
Vainglory: The First MOBA on Mobile
To be honest, Vainglory was not really the first MOBA on mobile, since there was another game like Heroes of Order and Chaos developed by Gameloft. One thing I agree with SEMC, however, is that Vainglory is the first MOBA mobile game featuring a unique gameplay, intuitive controls, and deep mechanics enough to make competitive MOBA players filled with curiosity; or it can be said as the first most perfect MOBA in its day.
Vainglory was released in 2014, and its first appearance was on iPhone 6 Apple product presentation. The presentation without a doubt left smartphone users open-mouthed, as it was the first mobile game having 60 FPS, graphics with details, particle effects, and complex animation.
This game became the center of attention in no time at all, even one of the famous YouTubers played it as well. PewDiePie once played Vainglory and uploaded the video of his playing the game on August 1, 2015. Quoted from one of reputable technology media, VentureBeat, Vainglory successfully reached out 1.5 million monthly active players per July 1, 2015.
This success moved SEMC's heart to take further steps, trying to follow League of Legends and Dota 2 success by developing Vainglory esports.
The First Mobile Esports in the World and Indonesia
After gaining success from its first released in 2014, Vainglory started to explore the esports world a year after; in Mei 2015 to be exact. They started collaborating with various esports world's ecosystem at once, ESL and OGN Korea were the two of them.
Quoted from Fortune, Vainglory successfully drew as many as one million audiences through a local league competition in South Korea named Korean eSports League OGN Vainglory Invitational in July 2015.
More after that, an esports event named Vainglory Premiere League in September 2015 offered a total reward of US$80,000 and participated by 12 teams from four regions (North America, China, Korea, and Europe). It perpetuated Vainglory as the first and biggest mobile game esports of its time.
Vainglory itself began to be a hit in Indonesia in 2017, and it's been known since Indonesia Games Championship 2017 and Vainglory 8 Summer Championship Jakarta. In the same year, Indonesia was just celebrated their Elite8 esport team that was managed to qualify for the international level of Vainglory 8 Spring Championship Manila. More to that, the biggest community gathering, Halcyon Gathering 2.0, was held in Indonesia in 2017 as well.
MOBA Mobile of East Asia and 5v5 Appearance
Still in 2017, Vainglory esports was on its most glorious day in Indonesia. Unfortunately, SEMC was somehow distracted from this China's MOBA Mobile which successfully stole many of Indonesian gamers' hearts. It was 2017 when Mobile Legends gained gamers' and Indonesia esports industry's attention.
The potential of Mobile Legends esports was first seen in the qualification and main event of Mobile Legends SEA Cup (MSC 2017), and it had made the venue full and packed; Gandaria City for the qualification and Mall Taman Anggrek for the Grand Final. Other than Mobile Legends, Garena Indonesia was also preparing something.
Garena wanted to release a global version of MOBA which had been a favorite of many people in China, Kings of Glory. It was finally released in Indonesia with a name of Mobile Arena and then changed its name to Arena of Valor in August 2017. Those games attracted the attention of many gamers because of its lower graphics on Indonesian's smartphone, simpler gameplay, and easy to be learned by various range of groups.
Vainglory Worlds 2017, SEMC finally released Vainglory 5v5 which triggered controversy among communities. Some of them considered that 3v3 depended too much on individual skill making the game quite dull, while some others considered that 5v5 omitted main characteristic of Vainglory. Vainglory had to be faced with a dilemma because of that different opinions.
The Gloomy days of Vainglory esports in 2018
In 2018, MOBA Mobile and mobile esports were rising, but what about Vainglory? It's funny how Vainglory esports was apparently dead both globally and in Indonesia.
Globally, Vainglory esports began to break down when many organizations withdrew. Teams like Gankstars, Cloud9, and TeamSoloMid even shut their Vainglory division. FlashX also spoke about this to respond to communities' hysteria by saying that Super Evil Megacorp cut Vainglory esports' budget, and it was the reason behind the problems.
How about Indonesia? Thanks to the third party's support, fortunately, competitive arena of Indonesia's Vainglory was still steady. Kaskus Battleground Season 1 filled in the Vainglory esports calendar in early 2018. In the mid-year and the end of the year, there was the Vainglory Premiere League Indonesia which was an esports league of Vainglory held online by AGe Network team, and the year was closed by Elite8 team's endeavor at Asia level in WESG 2018 competition.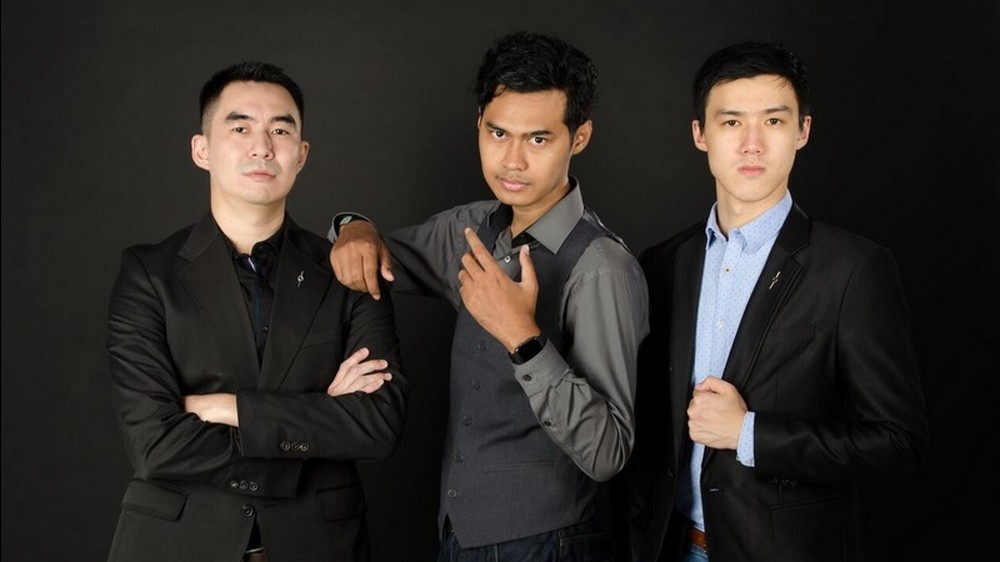 Herry 'Herrboy' Sudharma, as one of the shout casters and Vainglory esports actors in Indonesia, spoke up regarding the problems. He said that one of the biggest problems was the higher level of difficulty of Vainglory than other MOBA mobile, and the game required a higher smartphone specification as well. It made mobile gamers unwilling to play Vainglory which gave a domino effect to Vainglory esports.
Daniel 'Deipno' Lam, one of the Vainglory senior casters, also added that Vainglory was nearly dead in 2018 because SEMC seemed like taking a wrong step. Since 2017, the potential of Vainglory player base in Indonesia was clearly seen through Halcyon Gathering 2.0 which was attended by thousands of people. However, instead of putting the marketing focus in the SEA market, in Indonesia particularly, SEMC insisted to concentrate their Vainglory marketing in the United States and Europe.
In terms of players, Heinrich 'OfficialHein' Ramli, as an Indonesian Vainglory star player and one of the most commendable in developing Vainglory esports in Indonesia, said that it's true that SEMC had a big role in the gloomy days of Vainglory esports. Hein, as an athlete of Vainglory and the owner of Elite8 team, said that SEMC didn't really communicate well with the team and community, which then made Vainglory esports in Indonesia disregarded.
Vainglory Cross-platform and its Esports Future Prediction
The glory day of Vainglory was there because SEMC pushed the smartphone capability to the maximum, creating a console or PC class game that could be played in your hand. In the end of 2018, SEMC tried to recite the innovation by creating a campaign of Vainglory X, the first MOBA cross-platform that would be able to bring players from mobile, PC, or console together in a match.
On VentureBeat, CEO of SEMC Kristian Segerstrale said that multi-platform games were the future of gaming. However, it indeed brought big questions and doubts because Vainglory's appearance on PC meant that they'd be brought to the more difficult business competition: challenging the two giants of MOBA PC, Dota 2 and League of Legends.
Herrboy once again spoke about a cross-platform prediction and the return of Vainglory's glory in 2019 both in player base and esports. He thought that it depended on SEMC's decision, whether they would like to raise Vainglory esports once again or not. Given that Fortnite has used this cross-platform system successfully, they successfully created a huge player base even without international esports event.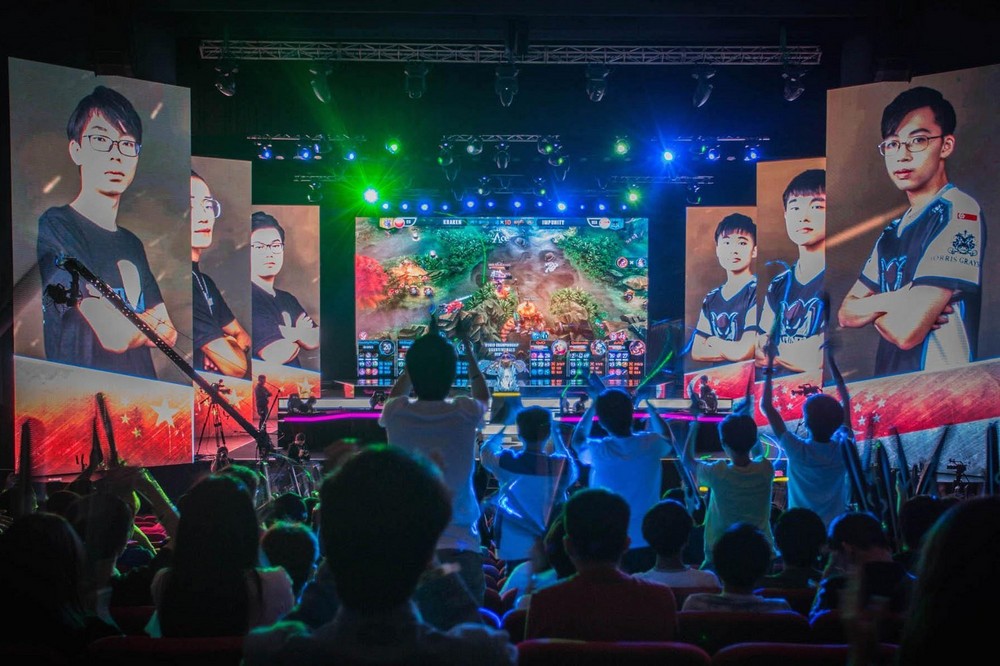 All in all, what SEMC would like to achieve was for Vainglory to be played by many people again. Regarding this matter, I, to be honest, am pessimistic. Why? Because first, Vainglory's very presence on PC would make SEMC have to face the notable MOBA games themselves and the competition would be more difficult.
Second, I quite agree with the community's opinion and what Deipno said that all this time, SEMC seemed not really showing determination in selling Vainglory, especially in Asian and SEA market. If they insisted to use cross-platform system without running an active marketing activity, then the number of Vainglory players wouldn't have much changes.
What about esports? Seeing SEMC focusing more on the development of cross-platform, I'm not really sure that Vainglory esports would happen in 2019. Because even if the campaign of Vainglory cross-platform successfully increased a number of players, there wouldn't be any hope to once again witness the thrill of action of the first-class Vainglory players if SEMC didn't want to hold an esports.
– Original article is in Indonesian, translated by Kristin Siagian.