Esports Ecosystem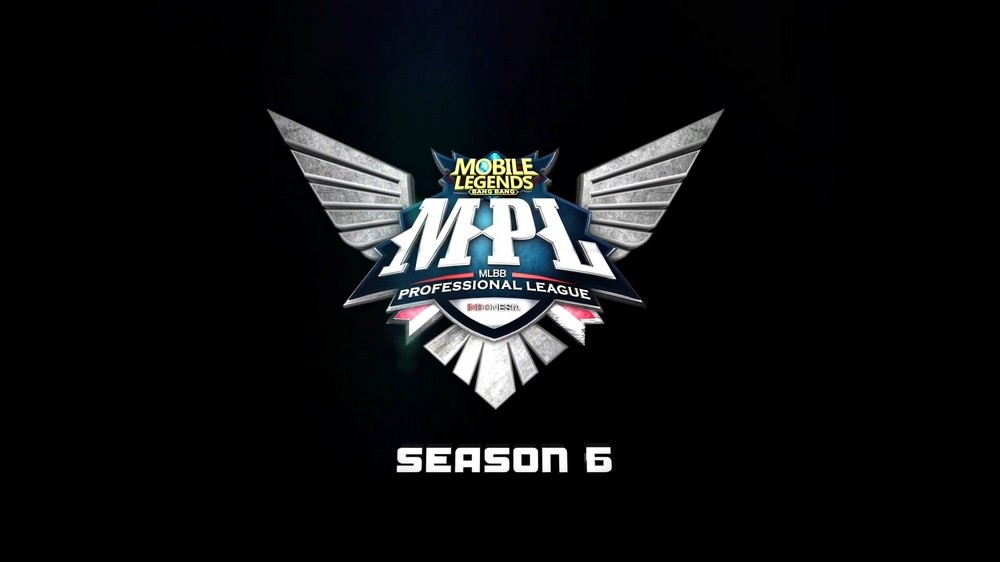 MLBB Professional League Indonesia Season 6 menjadi satu-satunya game mobile di dalam daftar 5 tayangan esports terpopuler September 2020.
Esports Charts baru saja mengeluarkan daftar turnamen esports paling populer bulan September 2020. Kali ini, Mobile Legends Professional League Indonesia 2020 Season 6 menjadi satu-satunya esportsgamemobile yang masuk ke dalam daftar. Sisanya, pertandingan didominasi oleh berbagai bagian dari pertandingan esports League of Legends, mulai dari babak grup World Championship 2020, gelaran LCK Korea Selatan, dan LEC Eropa.
Bulan Agustus lalu, masih ada dua esportsgamemobile yang masuk ke dalam daftar. Dua game tersebut adalah PUBG Mobile lewat tayangan PMWL East 2020 dengan peakviewers sebanyak 1.153.865orang di peringkat 1, dan pertandingan El Clásico MPL ID 2020 Season 6 dengan peakviewers sebanyak 884.898 orang di peringkat 3.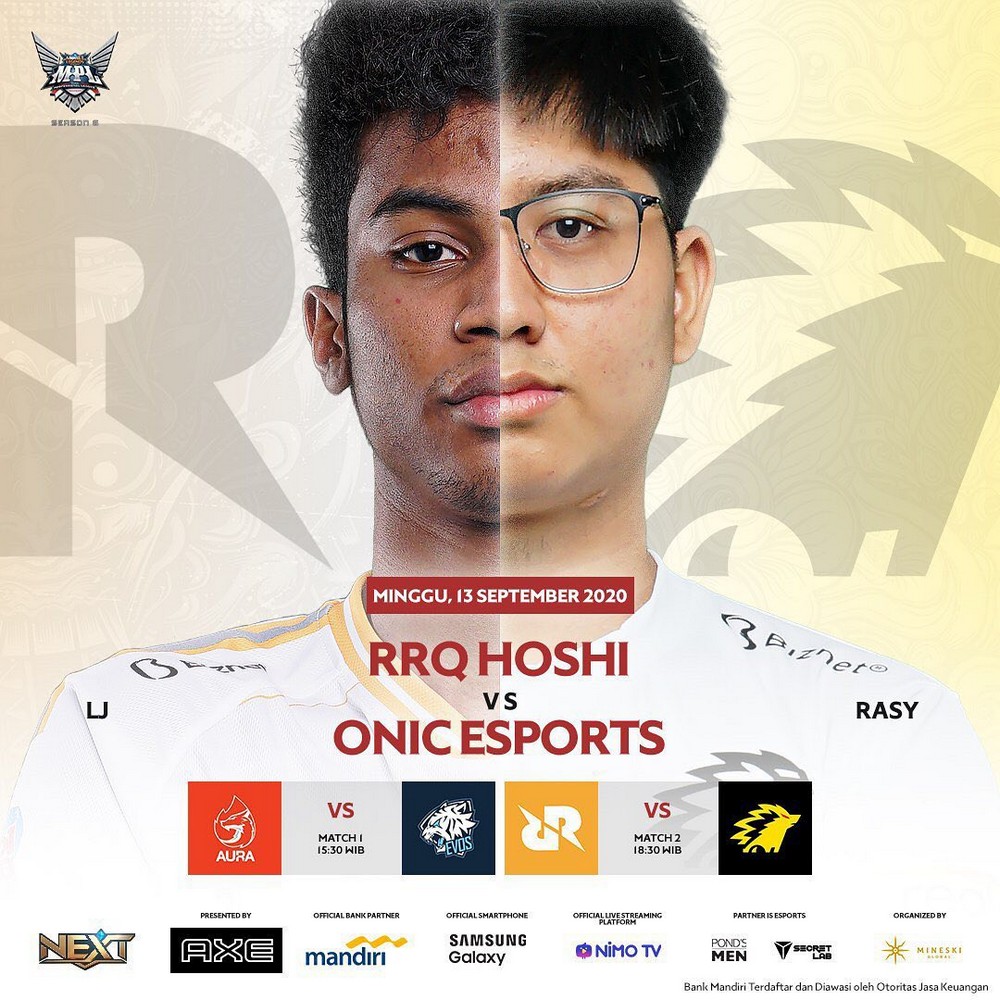 Sementara daftar 5 turnamen esports terpopuler bulan September 2020 hanya tinggal menyisakan MPL ID 2020 Season 6 saja yang masuk ke dalam daftar. Pertandingan yang masuk daftar adalah pertandingan antara RRQ Hoshi melawan ONIC Esports, yang terjadi pada pekan ke-5 tanggal 13 September 2020 lalu. Pertandingan tersebut menyedot perhatian banyak orang berkat karisma tim RRQ di komunitas MLBB, sehingga berhasil mencatatkan peakviewers sebanyak 1.092.949 orang, dan mengisi peringkat 2 daftar tersebut.
Pada bulan September, pertandingan League of Legends World Championship 2020 sudah dimulai. Jadi tidak heran jika tayangan salah satu ajang esports terbesar di dunia tersebut menarik perhatian banyak khalayak. Pertandingan yang menjadi sorotan adalah pertandingan antara Team Liquid dari LCS Amerika Serikat, melawan MAD Lions dari LEC Eropa. Walaupun dominasi Team Liquid terbilang cukup kuat dalam pertandingan tersebut, namun tayangan tersebut berhasil mencatatkan peakviewers sebanyak 1.168.105 orang, dan masuk peringkat 1 dalam daftar.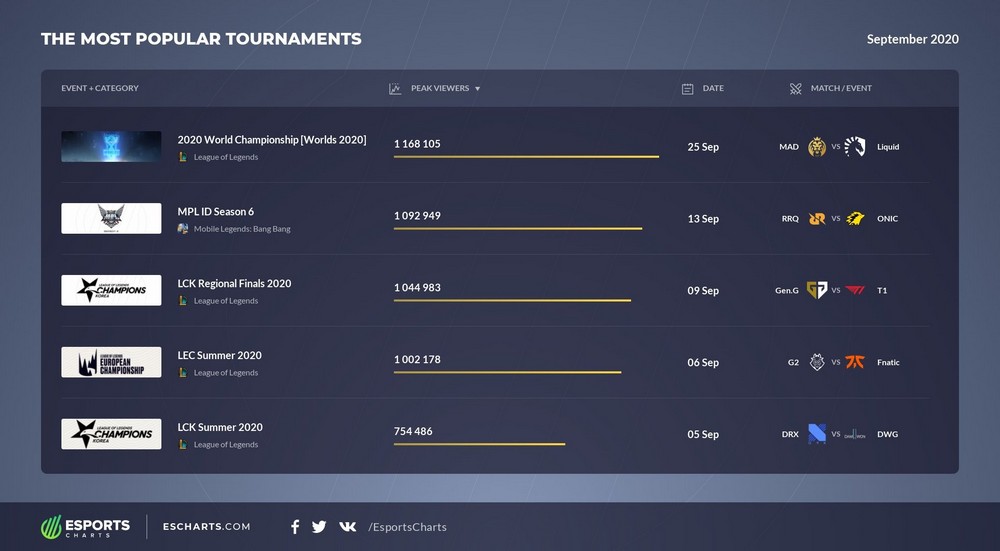 Kembali membahas MPL ID, masuknya salah satu liga esports terbesar di Indonesia ke dalam daftar terbilang jadi pembahasan yang menarik. Penyebabnya adalah, karena MPL ID 2020 Season 6 bisa dibilang sebagai salah satu turnamen esports dengan penonton Indonesia terbanyak. Namun, Esports Charts tidak menjelaskan secara gamblang, apakah angka peakviewers tersebut terdiri dari penonton Indonesia saja, atau bercampur dengan penonton internasional.
Penikmat esports Indonesia juga terbilang sebagai salah satu yang berpengaruh, karena jumlah dan antusiasnya yang cukup tinggi. Bukti atas pernyataan tersebut terlihat dari tayangan PMWL 2020 East Region Opening Weekend, yang berhasil menarik perhatian khalayak esports Indonesia, sehingga negara kita jadi negara konsumen tayangan PMWL terbesar kedua di dunia.