Esports Ecosystem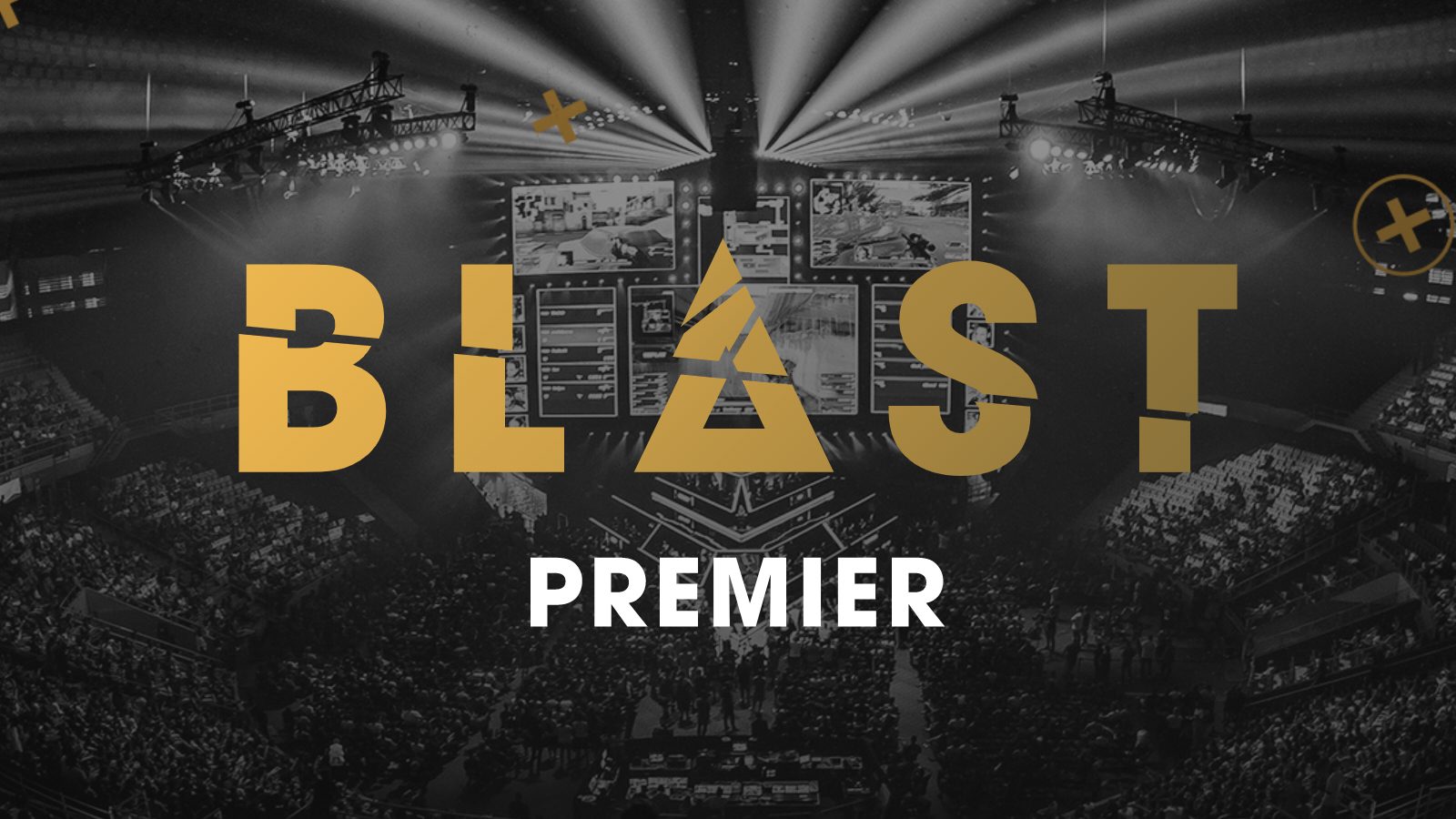 BLAST Premier menawarkan total hadiah yang lebih besar, mencapai US$4.250.000
RFRSH Entertainment akan mengdakan BLAST Premier pada tahun depan. Turnamen Counter-Strike: Global Offensive itu akan menjadi pengganti dari BLAST Pro Series. Salah satu hal yang membedakan keduanya adalah BLAST Premier akan memiliki total hadiah yang lebih besar. Jika BLAST Pro Series hanya menawarkan total hadiah sebesar US$2 juta, total hadiah BLAST Premier mencapai US$4,25 juta, lapor The Esports Observer. Selain itu, BLAST Premier juga akan memiliki format turnamen yang berbeda.
BLAST Premier 2020 terbagi menjadi tiga turnamen utama, yang diadakan dua kali, yaitu pada musim semi dan musim gugur. Turnamen pertama adalah BLAST Premier. Di sini, ada 12 tim yang akan dibagi ke dalam 3 kelompok. Masing-masing grup akan saling beradu selama satu minggu. Dua tim terbaik dari masing-masing grup akan secara otomatis masuk ke dalam BLAST Premier Final.
Sementara enam tim yang tak lolos ke Premier Final akan masuk dalam BLAST Showdown. Di Showdown, enam tim dari BLAST Premier dan empat tim baru akan diadu untuk memperebutkan dua tiket untuk masuk ke BLAST Premier Final. Dalam Premier Final, yang berlangsung selama satu minggu, ada delapan tim yang dibagi dalam dua grup. Premier Final akan menghasilkan dua tim juara, satu yang memenangkan Premier Final pada musim semi dan satu lagi pada musim gugur. Masing-masing tim juara akan mendapatkan US$500 ribu. Puncak dari BLAST Premier adalah Global Final. Kali ini, ada delapan tim yang bertanding. Pemenang Global Final akan mendapatkan US$1 juta.
Berbeda dengan Pro Series yang menggunakan metode Best of One, BLAST Premier akan menggunakan mekanisme Best of Three. Menurut laporan Dexerto CEO BLAST Pro Series, Robbie Douek berkata, "Kami telah menghabiskan waktu berbulan-bulan untuk membuat format yang tepat. Format yang akan memberikan hiburan terbaik baik pada para fans yang hadir dalam acara dan para penonton di seluruh dunia. Kami percaya, kami telah menyempurnakan format itu."
BLAST Pro Series cukup populer di kalangan komunitas CS:GO. Namun, bukan berarti turnamen itu bebas dari kritik. Nicolas Estrup, Director of Product and Experience, BLAST Pro Series mengatakan bahwa mereka telah mendengarkan masukan dari komunitas untuk menyempurnakan BLAST Premier. Dalam Pro Series, salah satu masalah yang fans sering keluhkan adalah struktur turnamen yang kompleks yang justru membuat mereka bingung. Karena itulah, struktur BLAST Premier tak lagi sama dengan Pro Series.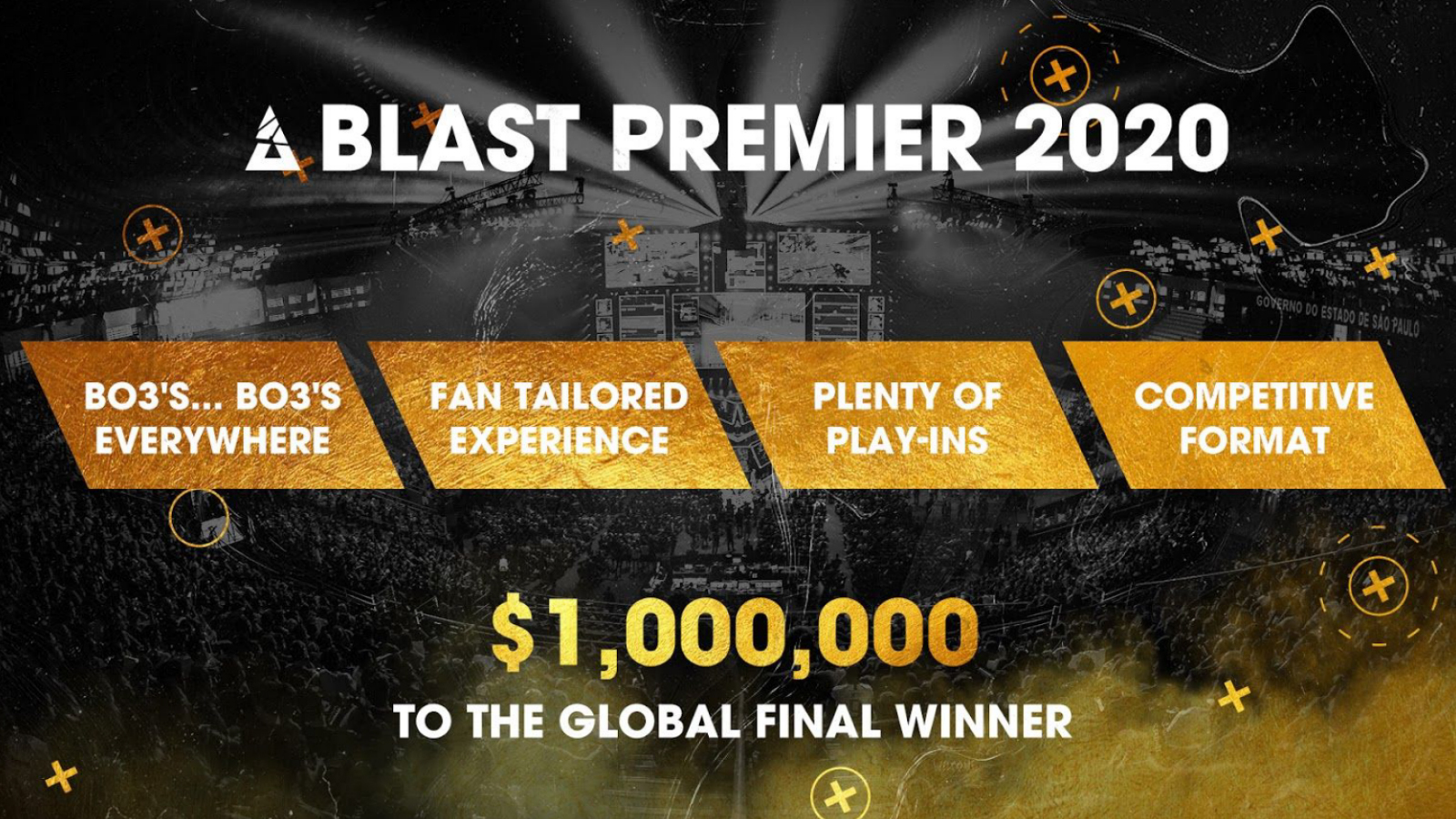 "Membuat format turnamen untuk 2020 adalah salah satu tugas paling menantang yang pernah saya terima sejak saya bekerja untuk perusahaan," kata Estrup, sepreti dikutip dari Esports Insider. "Kami telah mendengarkan masukan komunitas Counter-Strike dan melalui survei. BLAST Premier adalah kulminasi dari semua yanng pernah kami lakukan — format kompetitif Best of Three, yang memungkinkan semua orang untuk memenangkan Global Final — diperkuat dengan penuturan cerita yang menarik dan penyajian acara yang fokus pada fans."