Esports Ecosystem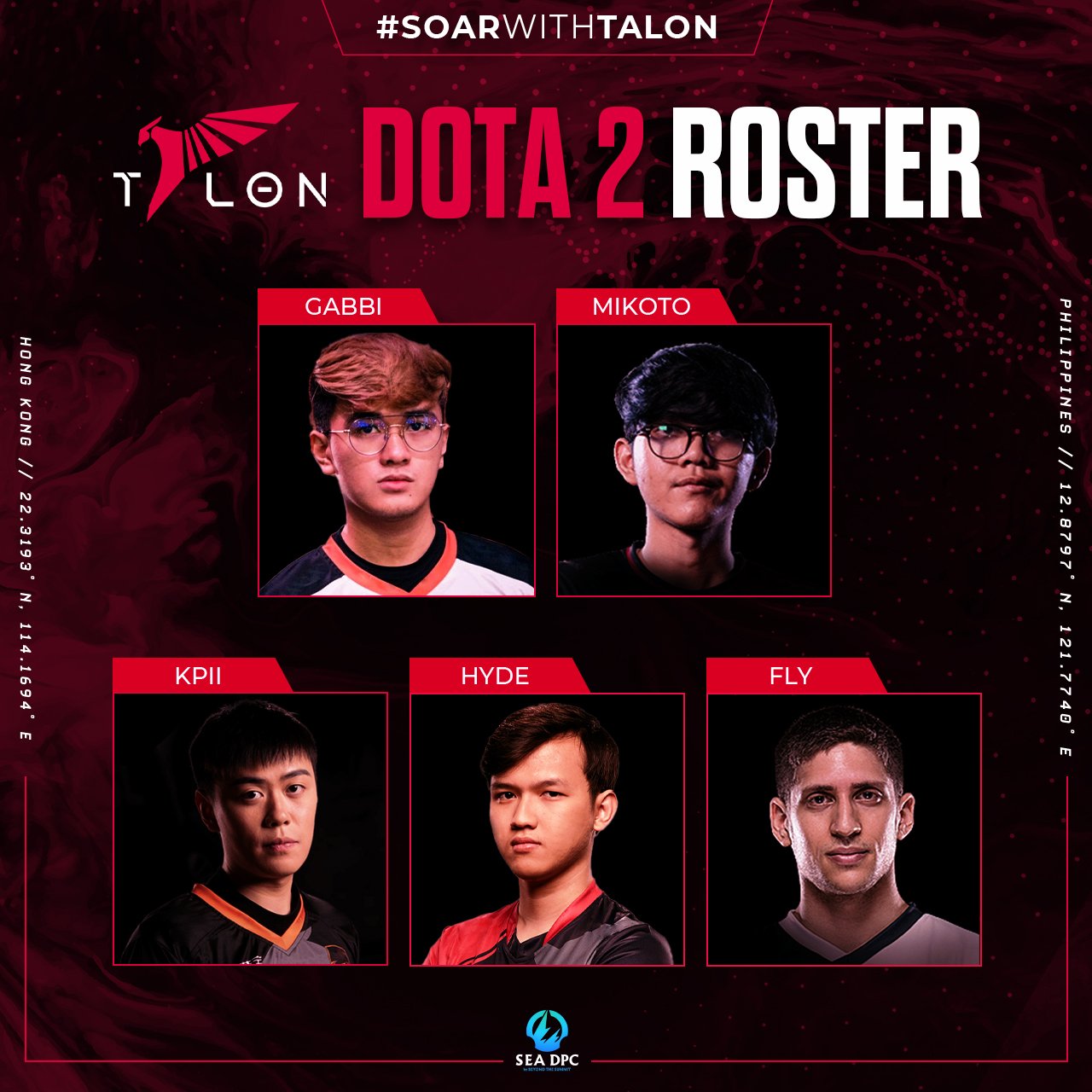 Roster Shuffle setelah The International 10 semakin menarik menjelang musim DPC mendatang.
Menjelang musim Dota Pro Circuit (DPC) mendatang, tim-tim Dota 2 ternama mulai mengumumkan roster mereka. Banyak komposisi roster menarik dan berpotensi merajai musim DPC selanjutnya. Simak rangkuman roster shuffle berikut ini:
Ceb resmi pensiun dari kancah kompetitif Dota 2
Setelah dirumorkan akan pensiun sebelum The International 10 dimulai, Sébastien "Ceb" Debs akhirnya resmi mengumumkannya. Kabar ini dinyatakan melalui situs resmi OG, beserta sebuah video singkat.
Salah satu yang menjadi alasan pensiunnya adalah masalah kesehatan matanya yang memburuk, sehingga ia sulit untuk terus berkompetisi. Ia menyatakan bahwa ia pernah menjalani operasi mata dalam kurun waktu setahun, untuk tetap berkompetisi di level tertinggi.
Sumail dan Iceiceice bergabung dengan Team Secret

Team Secret sudah mendapatkan roster lengkap mereka. Mereka mengumumkan roster mereka melalui cuitan berantai, yang menjelaskan siapa saja para pemain yang akan mendampingi Puppey di Team Secret. Yapzor dan Nisha memutuskan untuk tetap di Secret, da Nisha akan kembali bermain sebagai hard carry.
Untuk pemain baru mereka, mereka merekrut Sumail dari OG dan Iceiceice dari Evil Geniuses. Yang menarik adalah, Sumail akan kembali bermain sebagai midlaner untuk Team Secret, setelah beberapa tahun terakhir ia bermain hard carry. Roster kali ini akan menjadi menarik, karena Sumail berhasil menjuarai TI 5 sebagai midlaner.
Zai dan MATUMBAMAN perkuat Team Liquid
— Lasse Urpalainen (@MATUMBAMAN) November 17, 2021
Setelah memperkuat Team Secret pada musim lalu, kali ini MATUMBAMAN dan Zai resmi pindah ke Team Liquid. MATUMBAMAN kembali ke organisasi yang telah membesarkan namanya sebagai pemenang The International 7.
Saat berita ini ditulis, belum diketahui apakah kedua pemain ini akan tetap bermain sesuai dengan role mereka di tim sebelumnya. Pasalnya Team Liquid sendiri belum melepaskan roster mereka sebelumnya, sehingga tercatat ada 7 pemain yang pada roster aktif.
Namun diketahui bahwa midlaner Team Liquid, yaitu qojqva akan menjadi full-time streamer untuk Team Liquid, sehingga dipastikan adanya kekosongan untuk midlaner mereka.
Fly pindah ke SEA, gabung Talon Esports bersama Mikoto dan Hyde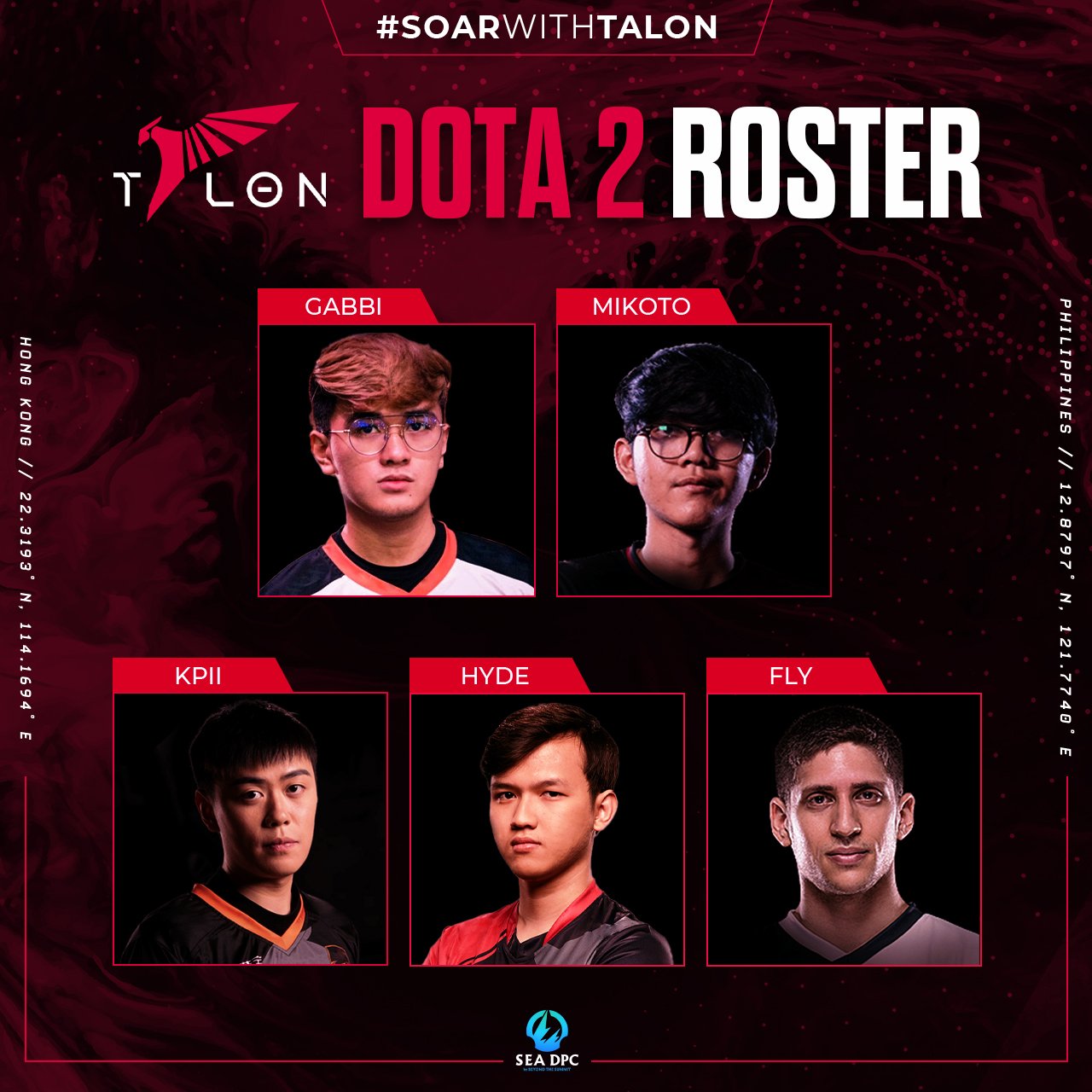 Kabar mengejutkan selanjutnya datang dari region SEA. Sebagai pemenang empat Major Dota 2 di OG dan sempat memperkuat Evil Geniuses di musim sebelumnya, Tal "Fly" Aizik mengumumkan bahwa ia akan bermain di SEA, beserta pemain-pemain papan atas untuk Talon Esport.
Uniknya lagi, kedua pemain asal Indonesia, yaitu Mikoto dan Hyde, akan bergabung juga di dalam tim ini. Keduanya merupakan pemain BOOM Esports pada musim lalu. Selain ketiga pemain tersebut, tim ini akan diperkuat juga oleh Kpii dan Gabbi, yang juga merupakan pemain ternama di SEA.
TNC Predator umumkan roster lengkap mereka
Introducing the newly reborn TNC Predator! 🔥🔥

Levi "YoungGod" Lagaret
Yuri Dave "Yowe" Pacaña
Lee "Xiaoyu" Qian Yu
Prieme Ejay "PlayHard" Banquil
Kim "Febby" Yong-Min

Statement in the replies…#AlwaysRise#ItLiesWithin#PlaytoWinpic.twitter.com/6xuVv7oj4k

— TNC Predator 🇵🇭 (@TNCPredator) November 17, 2021
Setelah sekian lama memiliki roster kosong, akhirnya TNC Predator menyingkapkan roster lengkap mereka. Untuk roster mereka kali ini, mereka mengumpulkan talenta-talenta muda, di bawah nama TNC Predator. Tim ini terdiri atas YoungGod, Yowe, Xiaoyu, PlayHard, dan Febby. Nantinya, Febby akan menjadi kapten untuk tim ini.