Esports Ecosystem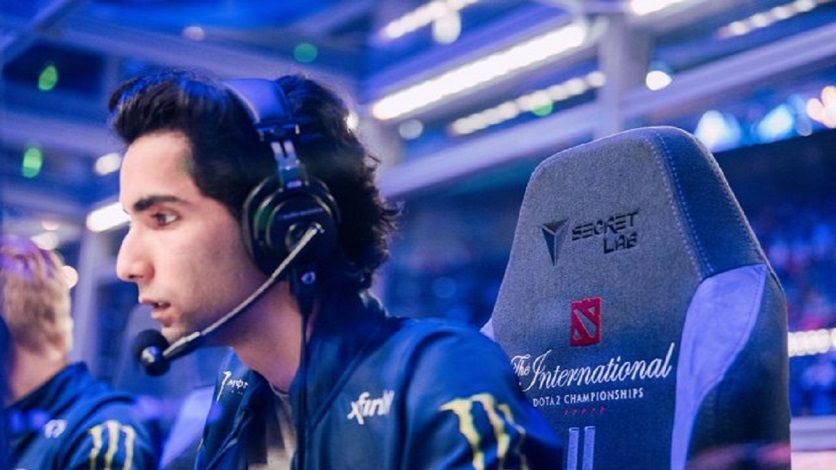 Keluar dari Evil Geniuses, SumaiL membentuk tim baru bersama sang kakak, YawaR
Nama Syed "SumaiL" Sumail Hassan pertama kali dikenal ketika dia memenangkan The International bersama dengan Evil Geniuses pada 2015. Saat itu, dia masih berumur 16 tahun. Dengan total hadiah sebesar lebih dari US$18,4 juta, The International 2015 merupakan turnamen esports dengan hadiah terbesar kelima sepanjang masa, menurut Esports Earnings. Sebagai juara satu, Evil Geniuses mendapatkan US6,6 juta. Itu artinya, setiap pemain mendapatkan US1,32 juta. Ini menjadikan Sumail sebagai pemain termuda yang berhasil memenangkan US$1 juta melalui turnamen esports. Pada 2016, dia dinobatkan sebagai salah satu remaja yang paling berpengaruh versi TIME.
Selama lima tahun, Sumail setia bermain di Evil Geniuses. Namun, setelah The International 2019, dia memutuskan untuk keluar dari tim esports asal Amerika Serikat itu. Sejak saat itu, para fans bertanya-tanya apa yang akan dia lakukan selanjutnya. Muncul kabar angin yang menyebutkan bahwa dia akan bermain bersama sang kakak, Yawar "YawaR" Hassan dalam tim baru. Rumor bahwa Sumail ingin bermain di tim yang sama bersama kakaknya memang selalu muncul pada awal musim sejak TI5. Namun, selama ini, rumor itu tidak pernah terbukti. Kali ini, rumor yang menyebutkan bahwa Sumail akan bermain bersama Yawar terbukti benar.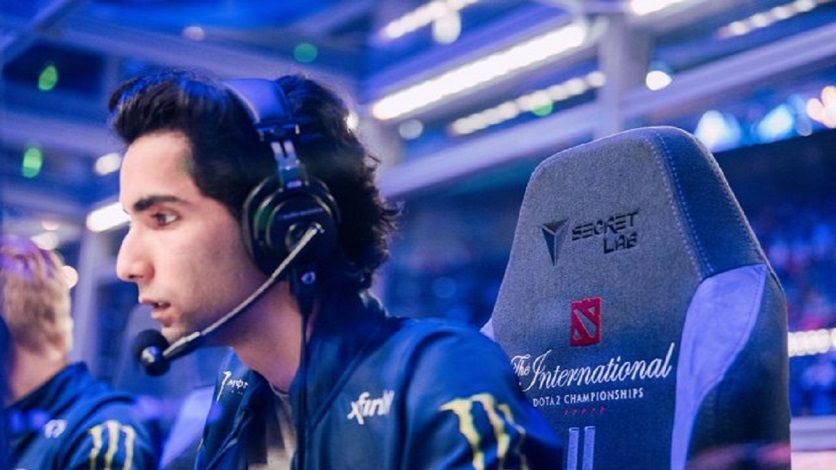 Sumail dan Yawar akan bergabung dalam tim baru bernama Quincy Crew. Dalam tim baru tersebut, Sumail akan bermain sebagai Position 1 Carry, meski selama ini dia dikenal sebagai midlaner. Sementara posisi midlaner akan diisi oleh Quinn "CCnC" Callahan. Yawar akan bermain di offlane. Itu berarti, kakak beradik Hassan akan memiliki posisi yang berbeda dari posisi yang mereka mainkan selama ini. Namun, keduanya cukup berbakat untuk dapat menyesuaikan diri dengan peran baru mereka. Dua anggota lain dari Quincy Crew adalah Arif "MSS" Anwar dan Avery "SVG" Silverman. Pada Maret, SVG sempat mengatakan bahwa dia mengundurkan diri sebagai pemain profesional dengan alasan karena dia ingin melakukan hal-hal lain dalam hidupnya. Kini, dia kembali ke scene Dota 2.
quincy crew assembled @SumaaaaiL@ccncdota2@YawaR_YS@MSSDota@SVGDota , ready to begin this year's DPC journey with qualifiers looming. expecting org situation to be fully settled soon!

— Jack Chen (@KBBQDotA) September 28, 2019
Jack "KBBQ" Chen akan menjadi manager dari tim Quincy Crew. Saat ini, tim tersebut tidak bermain di bawah organisasi esports apapun. Namun, melalui Twitter, KBBQ mengaatkan bahwa situasi ini "akan diselesaikan dalam waktu dekat". Kemungkinan, itu berarti, anggota tim Quincy Crew tak lama lagi akan menandatangani kontrak setelah mereka menentukan terms and conditions. Ada beberapa organisasi esports besar yang masih belum memiliki tim Dota 2, seperti Team Liquid dan Alliance. Masih belum diketahui di kawasan mana tim Quincy Crew akan berlaga. Mengingat selama ini para anggotanya menjadi bagian dari tim yang bertanding di Amerika Utara, kemungkinan mereka juga akan kembali bertanding di kawasan tersebut.
Sumber: VPesports, Dot Esports, Talk Esport
Sumber header: Twitter
From Our Network