Esports Ecosystem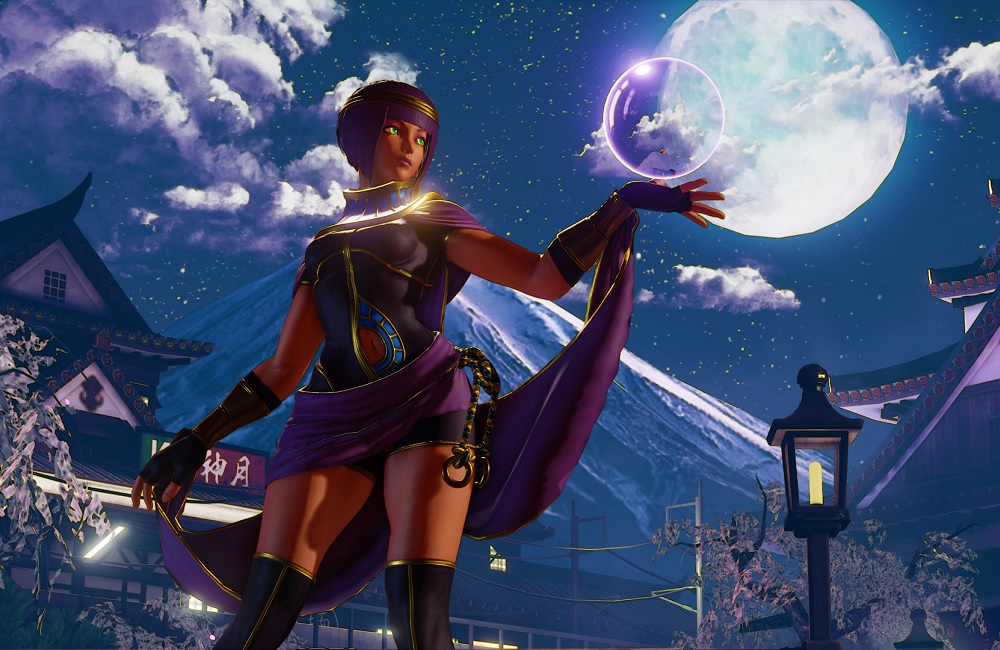 Tersedia untuk para pemain di PC via Steam serta PlayStation 4.
Saat Street Fighter V meluncur di awal 2016, banyak orang mengeluhkan minimnya konten dan pilihan karakter, serta sejumlah kendala teknis yang mengurangi kualitas pengalaman bermain. Akibat masalah-masalah itu, penjualan Street Fighter V gagal mencapai target yang Capcom tetapkan. Menariknya, hal ini punya dampak positif: developer terpanggil untuk meluncurkan permainan secara lebih lengkap lewat Arcade Edition.
Kini, Street Fighter V merupakan salah satu judul esport fighting terfavorit. Dan ada kabar gembira jika Anda, seperti saya, ingin mencobanya namun masih ragu buat membelinya atau Anda bermaksud buat lebih dulu mencari tahu seberapa bersahabat komunitasnya. Lewat akun Twitter resmi Street Fighter, Capcom mengumumkan agenda untuk menggratiskan game selama kurang lebih 10 hari.
Starting August 1st, play the original Street Fighter V launch roster AND Season 3 characters in #SFV for FREE on PlayStation 4 and Steam! pic.twitter.com/4GxIZD1hrc

— Street Fighter (@StreetFighter) July 29, 2019
Gerbang akses gratis bermain Street Fighter V akan dibuka pada tanggal 1 Agustus dan berakhir di 11 Agustus 2019. Menariknya, Capcom tak hanya mempersilkan kita menikmati konten dasar saja, tapi juga menyertainya bersama seluruh karakter Season 3. Itu artinya, kita disuguhkan lebih dari 20 pilihan petarung – beberapa adalah nama-nama familier dan ada pula tokoh-tokoh baru. Ini dia daftar lengkapnya:
Birdie
Cammy
Chun-Li
Dhalsim
F.A.N.G.
Karin
Ken
Laura
M. Bison
Nash
Necalli
R. Mika
Rashid
Ryu
Vega
Zangief
Karakter di DLC Season 3:
Blanka
Cody
Falke
G
Sagat
Sakura
Di versi cuma-cuma ini, kita tidak bisa memilih tokoh-tokoh Season 1 dan 2 semisal Alex, Guile, Abigail serta Akuma. Jika kebetulan sudah mempunyai permainan, Anda bisa memainkan petarung-petarung Season 3 hingga periode free trial usai. Selain itu, kita juga dipersilakan menikmati mode story serta mengumpulkan kredit in-game. Semua progres tersebut akan tersimpan dan bisa dilanjutkan begitu Anda memutuskan untuk membeli game.
Walaupun usianya sudah menginjak tiga tahun lebih, Street Fighter V ialah salah satu permainan esports genre fighting terpopuler saat ini. Ambil contohnya di turnamen EVO 2019. Street Fighter V menempati urutan kedua dengan peserta terbanyak (di belakang Super Smash Bros. Ultimate), melampaui Tekken 7, Mortal Kombat 11, Dragon Ball FighterZ serta Soulcalibur 6.
Street Fighter V versi gratis tersaji di dua platform, yaitu PC via Steam serta PlayStation 4. Jika tertarik membelinya, Capcom menawarkan permainan dalam beberapa pilihan edisi: standar, Arcade Edition (plus konten Season 1 dan Season 2), serta Arcade Edition Deluxe (semua konten yang ada sejauh ini). Tersedia pula DLC berisi bundel kostum dan stage musim 2016.
Via DualShockers.
From Our Network