Game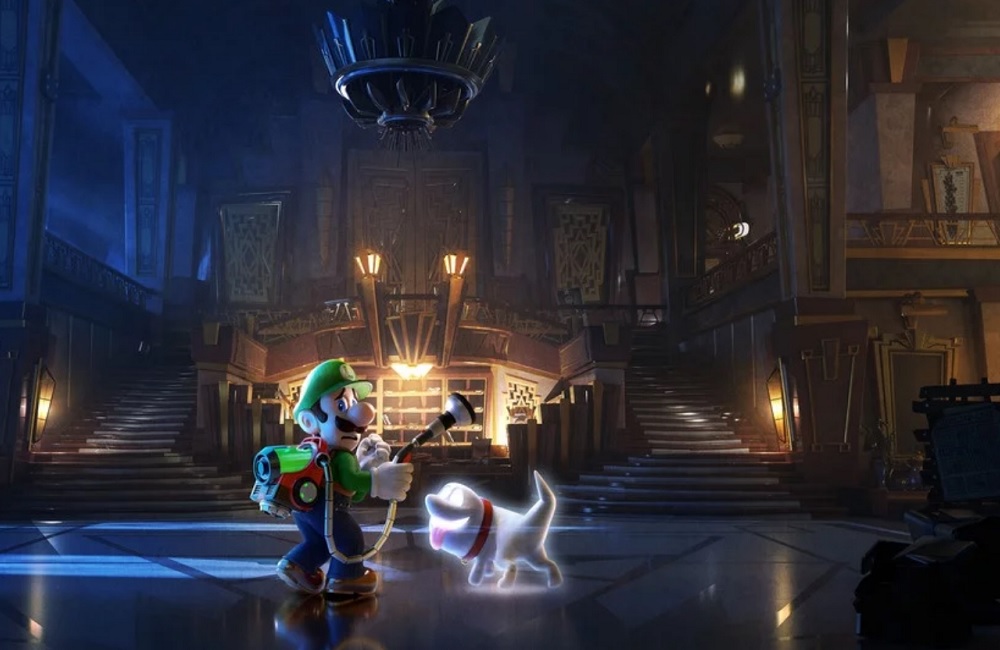 Di akhir presentasi, Nintendo menyempatkan diri untuk men-tease sekuel The Legend of Zelda: Breath of the Wild.
Melangsungkan presentasinya secara terpisah dari event utama E3 2019 via stream Direct, Nintendo kembali fokus pada game-game andalan yang akan dihadirkan melalui Switch. Banyak di antara permainan-permainan tersebut telah diumumkan sebelumnya, dan Nintendo menggunakan kesempatan ini untuk memamerkan trailer baru serta menyingkap waktu rilis.
Dilihat dari kuantitasnya, jumlah permainan anyar untuk Switch jauh mengalahkan game-game yang ada di konferensi Square Enix dan Bethesda bahkan ketika semuanya dijumlahkan. Tentu saja selain judul-judul first-party, kekuatan Switch juga datang dari dukung permainan karya developer pihak ketiga. Khusus di artikel rangkuman Nintendo E3 2019, saya mencoba merampungkannya secara lebih padat dan singkat, menitikberatkan pada pengungkapan trailer dan tanggal/momen peluncurannya saja. Silakan menikmati…
Dragon Quest XI Echoes of an Elusive Age S Definitive Edition
September 2019
Luigi's Mansion 3
2019
Sebelum Nintendo menyingkap porsi gameplay Luigi's Mansion 3 secara lengkap di Treehouse Live, mereka memublikasikan satu trailer baru yang membahas latar belakang cerita.
Jim Hanson's The Dark Crystal Tactics Age of Resistance
2019
The Legend of Zelda Link's Awakening
20 September 2019
Trials of Mana
Awal 2020
Bersamaan dengan munculnya trailer ini, Nintendo turut meluncurkan tiga permainan pertamanya di Switch dalam bundel bernama Collection of Mana.
The Witcher 3: Wild Hunt – Complete Edition
2019
Fire Emblem: Three Houses
26 Juli 2019
Resident Evil 5 & Resident Evil 6
Musim gugur 2019
Menyusul kehadiran Resident Evil Zero, Resident Evil, dan Resident Evil 4, (serta Resident Evil 7 khusus di wilayah Jepang yang disajikan melalui metode streaming) di Switch, para pemilik console hybrid ini bisa menikmati Resident Evil 5 dan Resident Evil 6.
No More Heroes III
2020
Contra Rogue Corps
24 September 2019
Permainan didukung oleh mode multiplayer kooperatif lokal wireless dan online.
Contra Anniversary Collection
Sudah tersedia
Terdiri dari koleksi 10 game dan buku digital.
Demon X Machina
13 September 2019
Panzer Dragoon: Remake
Musim dingin 2019
Pokémon Sword & Shield
15 November 2019
Permainan turut didukung Pokéball+. Aksesori ini belum dapat dimanfaatkan sebagai unit controller, tetapi developer sudah menyiapkan 'kejutan menyenangkan' bagi Anda yang terus menggunakannya.
Astral Chain
30 Agustus
Empire of Sin
Musim semi 2020
Marvel Ultimate Alliance 3: The Black Order
19 Juli 2019
Expansion pass-nya akan tersedia pada musim gugur 2019.
Cadence of Hyrule
13 Juni 2019
Sebuah perpaduan unik antara Crypt of the Necrodancer dengan jagat The Legend of Zelda.
Mario & Sonic At the Olympic Games
November 2019
Animal Crossing New Horizons
20 Maret 2020
Game ini mengalami penundaan dari jadwal rilis awal di 2019 karena Nintendo butuh lebih banyak waktu untuk memoles konten permainan.
Super Smash Bros. Ultimate
Game brawl all-star Nintendo ini akan kedatangan event crossover, pertama-tama dengan permainan Dragon Quest XI Echoes of an Elusive Age S Definitive Edition di musim panas tahun ini, kemudian disusul Banjo-Kazooie pada musim gugur 2019.
–
Ini dia daftar permainan lain yang rencananya akan hadir di Nintendo Switch pada periode 2019-2020:
Spyro Reignated Trilogy
3 September 2019
Hollow Knight Silksong
Segera hadir
Ni no Kuni Wrath of the White Witch
20 September 2019
Minecraft Dungeons
Musim semi 2020
The Elder Scrolls: Blades
Musim gugur 2019
My Friend Pedro
20 Juni 2019
Doom Eternal
Segera hadir
The Sinking City
Musim gugur 2019
Wolfenstein: Youngblood
26 Juli 2019
Dead by Daylight
24 September 2019
Alien Isolation
2019
Final Fantasy Crystal Chronicles Remastered Edition
Musim dingin 2019
Dragon Quest Builders 2
12 Juli 2019
Stranger Things 3: The Game
4 Juli 2019
Just Dance 2020
5 November 2019
Catan
20 Juni 2019
New Super Lucky's Tale
Musim gugur 2019
Dauntless
Akhir 2019
Super Mario Maker 2
28 Juni 2019
–
Di penghujung acara Direct E3 2019, Nintendo menyingkap potongan kecil dari sekuel The Legend of Zelda: Breath of the Wild. Game saat ini masih berada di tahap pengembangan.