Esports Ecosystem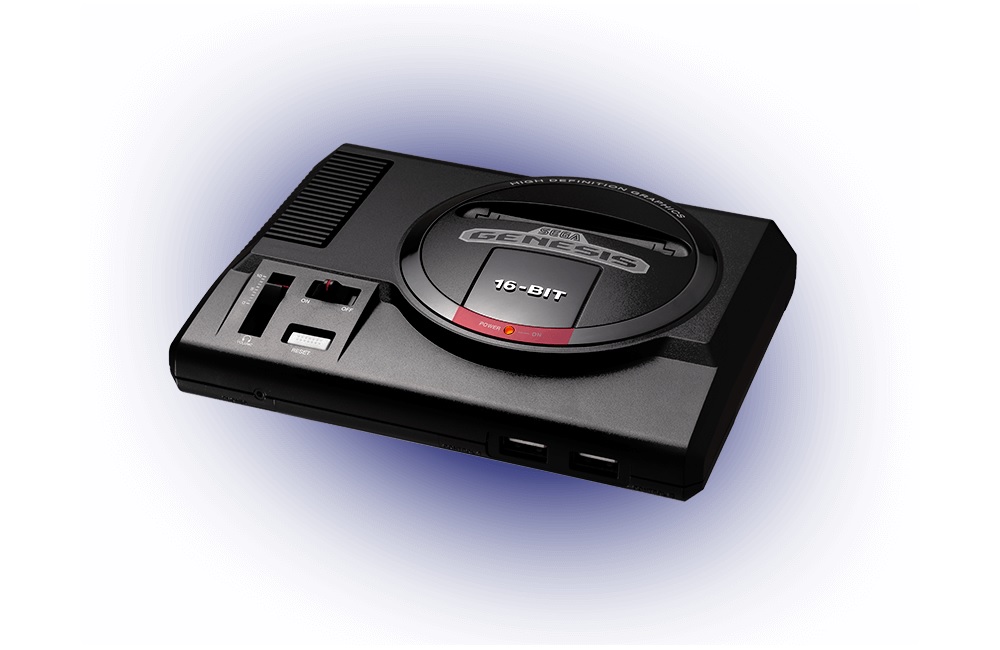 Koleksi permainan console retro modern Sega ini dua kali lebih banyak dari SNES Classic Edition ataupun PlayStation Mini.
Terlepas dari kian siapnya dunia menyambut era cloud gaming, permintaan akan home console tradisional tidak serta-merta menyusut. Hingga awal 2019, penjualan PlayStation 4 telah menembus angka 91 juta unit. Dan dalam beberapa tahun terakhir, kita sudah melihat sendiri tingginya minat konsumen terhadap hardware bertema retro yang disediakan resmi baik oleh Nintendo, Sony, hinga Sega.
Pelepasan NES dan SNES Classic Edition disambut gamer dengan sangat antusias, begitu pula PlayStation Mini walaupun penjualannya tidak sebaik harapan sang produsen. Di bulan April tahun lalu, Sega sempat mengumumkan niatan untuk menghidupkan lagi hardware gaming 16-bit klasiknya sebagai bentuk perayaan ulang tahun Genesis (atau Mega Drive) yang ke-30. Namun baru melalui panggung Sega Fest 2019 sang publisher Jepang itu mengungkap agenda peluncurannya secara global.
#セガフェス2019 では #メガドラミニ の試遊台を10台ご用意!
今からご案内がはじまりました!

1F配信ブースでは『メガドライブ ミニ(仮称)こぼれ話』をお届けしております。

⇒ https://t.co/oVCoc1xis7pic.twitter.com/hUoFBmpNdA

— セガ公式アカウント (@SEGA_OFFICIAL) March 30, 2019
Mirip pendahulunya, Sega menyediakan dua versi: Genesis Mini yang ditujukan buat wilayah Amerika Serikat (dan global) serta Mega Drive Mini khusus untuk kawasan Jepang. Saya belum bisa memastikan akankah kedua edisi ini mengusung penampilan yang distingtif, tetapi kabarnya memang ada sedikit perbedaan di aspek input kendali. Mega Drive Mini dibekali controller enam-tombol, sedangkan Genesis Mini disertai gamepad tiga-tombol.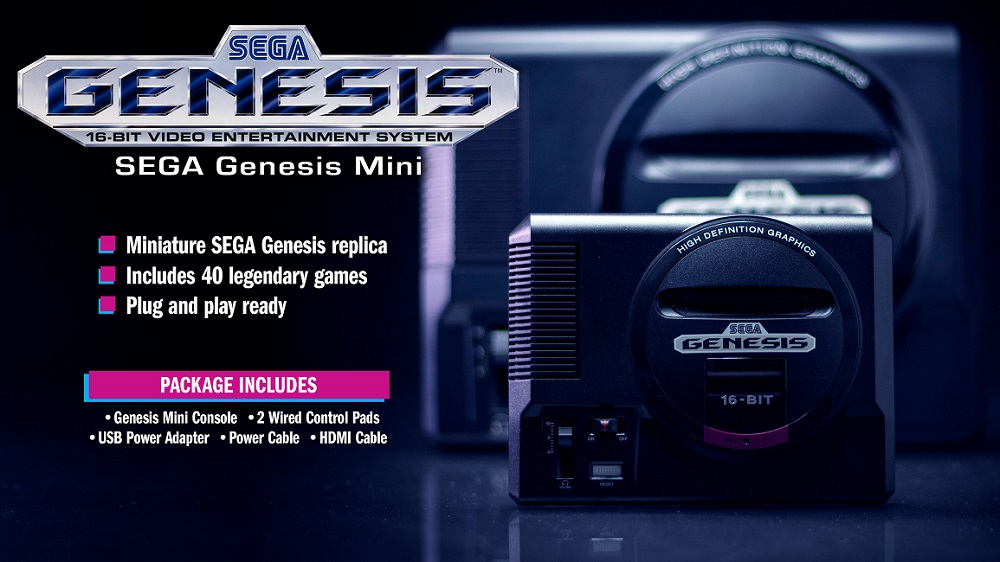 Terlepas dari penyusutan volume tubuh, Sega tidak mengubah rancangan unit controller-nya. Wujudnya benar-benar menyerupai versi klasik. Khusus Mega Drive Mini, konsumen bisa memilih bundel dengan satu atau dua controller – tambahannya dapat dibeli terpisah. Perlu diketahui bahwa periferal tersambung ke Mega Drive/Genesis via connector USB dan mereka tidak mendukung gamepad lawas.
Ditakar dari koleksi game, Genesis Mini boleh dikatakan lebih unggul dari NES/SNES Classic Edition serta PlayStation Mini. Ketika kompetitornya hanya menawarkan sekitar 20 permainan, console retro modern Sega ini dilengkapi 40 judul game. Beberapa yang sudah dikonfirmasi meliputi:
Altered Beast
Dr. Robotnik's Mean Bean Machine
Castlevania Bloodlines
Comix Zone
Ecco the Dolphin
Gunstar Heroes
Madou Monogatari Ichi
Powerball
Puyo Puyo 2
Rent-a-Hero
Shining Force
Sonic The Hedgehog
Sonic 2
Space Harrier II
ToeJam & Earl
Ada kemungkinan bundel game akan sedikit berbeda bergantung dari edisi produk yang dipilih. Sega Genesis/Mega Drive Mini dijadwalkan untuk dilepas pada tanggal 19 September 2019. Genesis Mini dibanderol di US$ 80, lalu Mega Drive Mini dipatok di harga ¥ 6.980 (kira-kira US$ 60) sampai ¥ 8.980 (US$ 80) buat opsi dengan dua controller. Pre-order dapat dilakukan via situs Sega, akan dibuka dalam waktu dekat.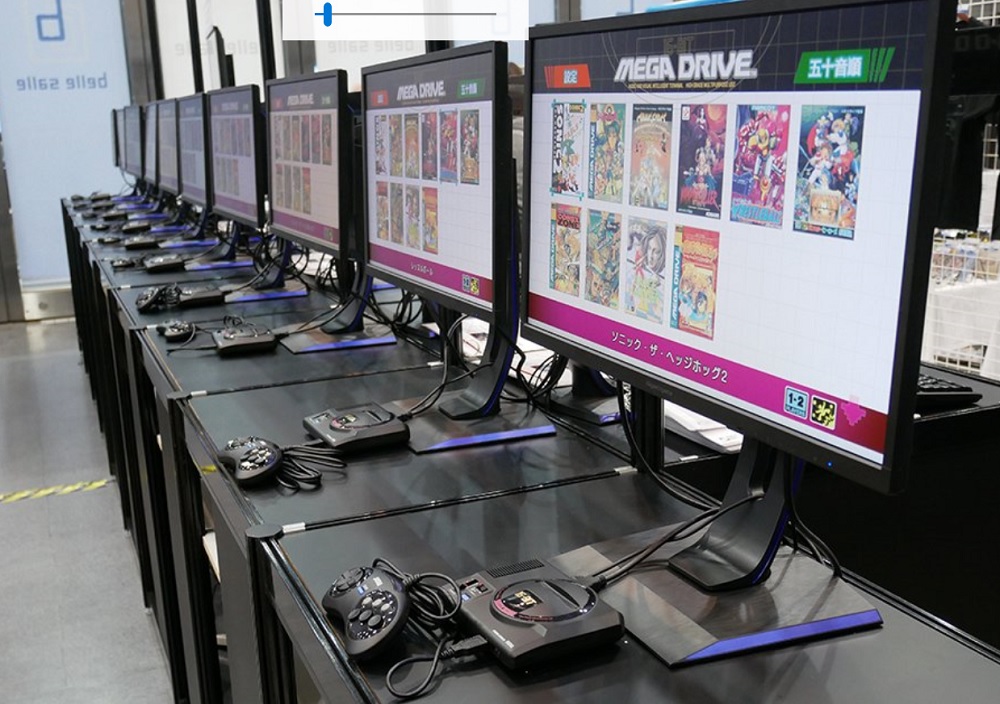 From Our Network