Esports Ecosystem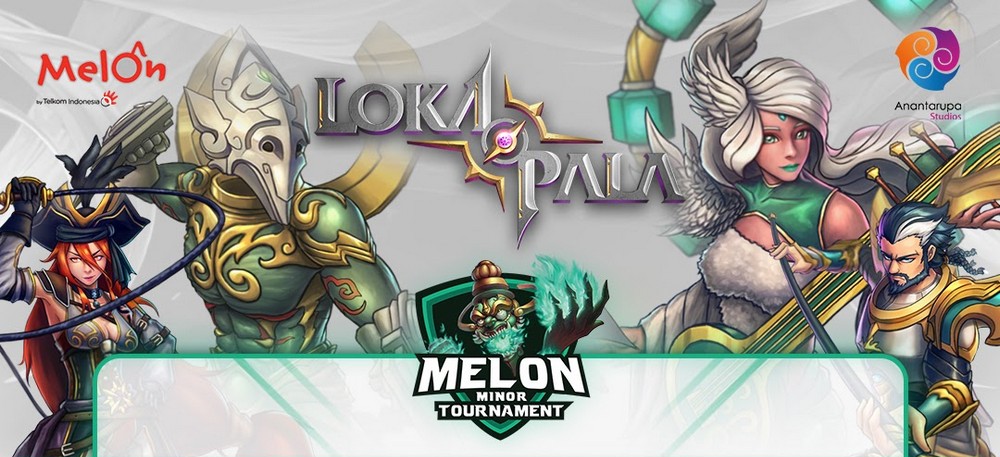 Saudara e-Sports dengan lihai mengalahkan Zero Esports di babak Final Lokapala Melon Minor Tournament Season 2. Pertandingan berakhir dengan skor 3-1.
Pada Melon Minor Tournament Season 1 kita melihat MORPH Team keluar sebagai juara, dengan kemenangan telak 3-0 melawan Nirvana ft Siam. Kini pada Lokapala Melon Minor Tournament Season 2 ada tim Saudara e-Sports, yang berhasil menjadi juara setelah bertarung dengan cukup sengit dengan ZERO Esports.
Diikuti oleh 64 tim, Lokapala Melon Minor Tournament Season 2 berlangsung selama 3 hari (24 – 26 Juli 2020). Perjalanan Saudara e-Sports terbilang cukup mulus menuju babak final. Sepanjang perjalanannya, Saudara e-Sports bermain solid dan berhasil mendapatkan kemenangan tanpa balas.
Saat pertandingan memasuki babak Semi-Final, Saudara e-Sports juga menang mulus, libas PKxERORR 2-0 dari seri best of 3. Pada sisi lain, Zero Esports sebagai penantang Saudara e-Sports sedikit terseok di babak Semi-Final. Mereka berhasil ditahan satu kali oleh ARCHANGEL. Namun Zero Esports bangkit lagi, melaju ke babak Final setelah menang 2-1 dalam seri best of 3 di Semi-Final.
Masuk babak Final Saudara e-Sports dan Zero Esport saling adu otot dengan keras, sehingga skor menjadi satu sama. Pada game 3, Saudara e-Sports mendapat angin segar setelah semua tower bagian luar tim Zero Esports hancur. Meski tinggal menembus menghancurkan bangunan Core, namun Zero Esports berhasil menahan dengan sekuat tenaga. Zero Esports memaksa permainan sampai Golem muncul di menit 25. Zero Esports yang kalah secara net-worth jadi kesulitan menghasilkan damage, sehingga Saudara e-Sports dengan mudah hancurkan golem musuh, dan amankan game ketiga.
Masuk game 4, Saudara e-Sports kembali mendapat momentum positif sejak awal permainan. Memiliki keunggulan net-worth dan skor kill, Saudara e-Sports segera memanfaatkan keadaan untuk terus menekan posisi Zero Esports. Tower atas dan tengah hancur sampai dalam, kini Saudara e-Sports tinggal mencari cara untuk menjebol bangunan Core.
Saudara e-Sports menggunakan taktik yang cukup brilian untuk mengamankan kemenangan. Memanfaatkan empat pemain saja, Saudara e-Sports memaksa pertarungan dan membuat kericuhan di mid lane. Sementara pemain-pemain Zero Esports teralih, ARCSTAR dengan Vijaya menyelinap ke arah base, menyerang bangunan Core sampai akhirnya hancur, dan memberi kemenangan kepada Saudara e-Sports.
Dengan ini, berikut pengisi peringkat 4 besar dari gelaran Lokapala Melon Minor Tournament Season 2.
CHAMPION – SAUDARA ESPORTS – Rp5.000.000,-
Peringkat 2 – ZERO ESPORTS – Rp3.750.000,-
Peringkat 3 – ARCHANGEL – Rp2.500.000,-
Peringkat 4 – PK X ERROR – Rp1.250.000,-
Selamat untuk para pemenang! Rangkaian turnamen Melon Minor Tournament belum berhenti sampai sini. Turnamen Melon Minor Tournament dikabarkan akan berlanjut pada Season 3, namun belum ada informasi lebih lanjut seputar jadwal.
From Our Network