Esports Ecosystem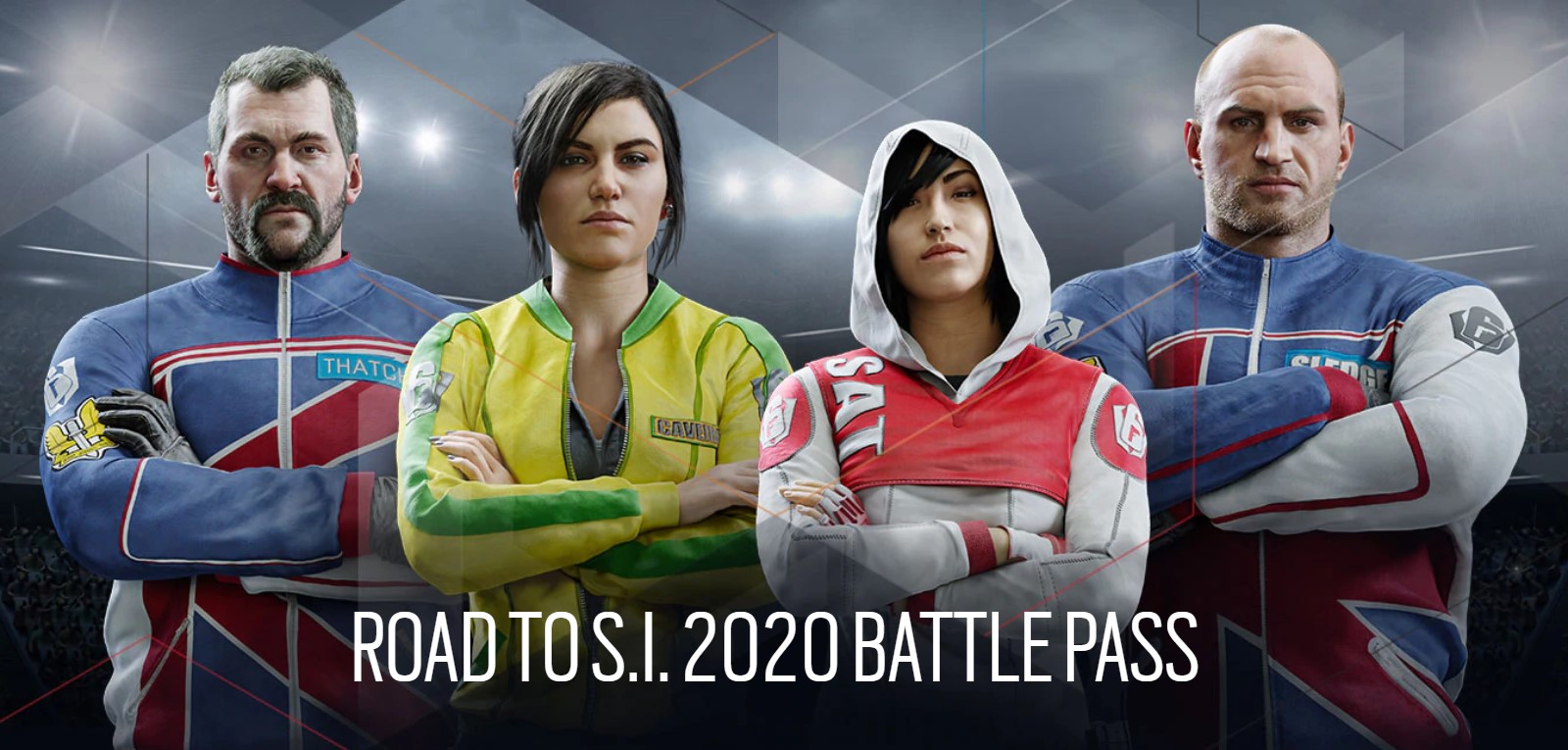 Sebanyak 30% dari pembelian Battle Pass akan distribusikan ke dalam total hadiah Six Invitational 2020.
Tinggal satu bulan menuju helatan terbesar bagi komunitas Rainbow Six: Siege di seluruh dunia, yaitu Six Invitational 2020. Bagi Anda yang mungkin belum tahu, Six Invitational adalah kulminasi dari seluruh rangkaian pertandingan esports Rainbow Six: Siege. Layaknya The International di skena kompetitif Dota 2, Six Invitational mempertandingkan tim-tim terbaik dari berbagai belahan dunia, yang sudah berhasil membuktikan dirinya di pertandingan tingkat regional.
Menyambut hal tersebut, Ubisoft kali ini meluncurkan sebuah kampanye berupa in-game event yang bertajuk Road to S.I. 2020. In-game event Road to S.I. 2020 sudah dimulai sejak 15 Januari 2020 kemarin dan akan berlangsung selama 5 pekan, sampai akhir gelaran Six Invitational tepatnya 16 Februari 2020 mendatang.
Event ini datang dalam dua bentuk. Pertama, ada map khusus bernama The Stadium. Pada map khusus ini, Anda bisa bermain sesuka hati dan menggunakan semua Operator di dalam game, meski Anda belum membelinya. Map yang masuk dalam daftar Unranked Playlist ini hanya tersedia pada setiap akhir pekan, mulai dari akhir pekan ini sampai jelang SI mendatang.
Mengutip dari laman resmi Ubisoft, The Stadium memiliki latar cerita sebagai arena latihan para Operator Team Rainbow. Lewat sebuah cerita singkat, Dr. Harishva "Harry" Pandey, sosok yang diceritakan sebagai direktur Team Rainbow mengatakan bahwa ketika dunia sedang damai, para Operator harus terus berlatih agar tetap tajam ketika harus menghadapi konflik yang sesungguhnya. Maka dari itu terciptalah The Stadium, fasilitas rekondisi yang dahulu sempat ada di tahun 70an, namun terlantar karena sesuatu hal yang tidak diceritakan.
"Setiap jelang SI memang selalu ada event in-game, tapi cara penyajian The Stadium bisa dibilang termasuk baru. Dapet arena spesial, sudah begitu semua operator sudah di-unlock. Menurut gue ini ajang yang bagus bagi pemain baru untuk mencoba berbagai macam operator." Ujar Bobby Rachmadi Putra, Founder komunitas R6 IDN.
Kedua, dan yang tak kalah menarik adalah Road to S.I. 2020 Battle Pass. Sistem Battle Pass sudah banyak diterapkan dalam beberapa game, terutama bagi kamu yang sebelumnya pernah main Dota 2, pasti sudah paham dengan sistem ini. seperti pada Dota, beberapa bagian penjualan Road to S.I.2020 Battle Pass akan masuk ke dalam total hadiah Six Invitational.
Battle Pass juga bisa kamu nikmati secara gratis, namun hadiahnya jadi terbatas. Jika membeli versi Premium, Anda akan mendapat lebih banyak hadiah, lebih banyak konten skin eksklusif untuk Anda. Masih dengan tema latar cerita The Stadium, skin Battle Pass bertemakan negara asal dari masing-masing Operator. Jadi Anda akan melihat para Operator menggunakan seragam seperti Jersey yang bertemakan negara asal sang Operator.
"Battle pass ini memang sudah lama direncanakan Ubisoft, cuma sebelumnya hanya hadir versi free dengan konten terbatas saja. Dan ternyata sistem Battle Pass ini muncul secara untuk menyambut S.I.2020. Menurut gue ini bagus, mungkin akan jadi pintu untuk mengenalkan Battle Pass Preimium di setiap Season. Siapa yang tahu, bisa jadi mulai Year 5 Season 1 akan ada sistem seperti ini." Bobby menambahkan.
Konten-konten ini tentu jadi akan menjadi hal yang menarik bagi para pemain. Apalagi lewat storybuilding yang disajikan, akan membuat berbagai skin serta mode The Stadium jadi lebih bermakna bagi para pemain. Bagaimana? Akankah Anda membeli Road to S.I. 2020 Battle Pass?
Disclosure: Hybrid adalah media partner dari Rainbow Six: Siege Indonesia Community (R6 IDN)
From Our Network