Esports Ecosystem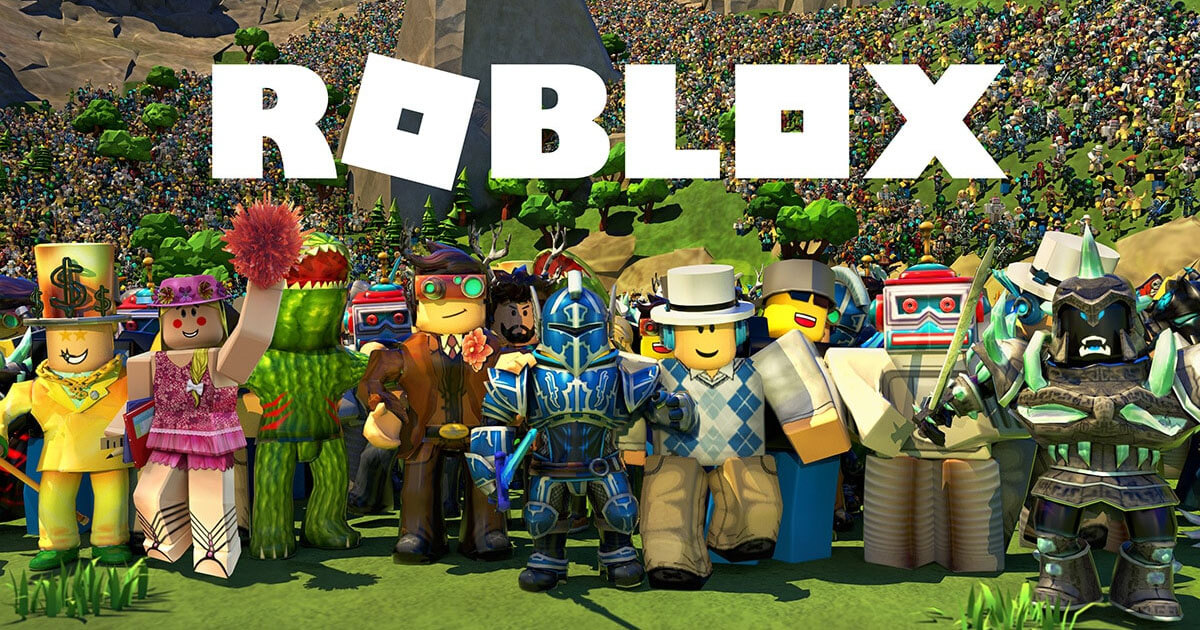 Remaja juga merasa, mereka lebih dekat dengan teman online mereka
Para pemain Roblox mengaku mereka berkomunikasi dengan teman-teman melalui game, menurut survei yang dilakukan oleh Roblox. Saat ini, Roblox memiliki lebih dari 120 juta pemain aktif bulanan. Roblox lalu melakukan survei pada 2.926 remaja pada rentang umur 13-18 tahun melalui Reach3 Insights. Dari survei itu, diketahui bahwa 52 persen remaja mengatakan, waktu yang mereka habiskan bersama teman untuk bermain game selama pandemi sama atau lebih lama daripada sebelum pandemi.
Laura Higgins, Director of Community Safety and Digital Civility, Roblox mengatakan, 40 persen remaja merasa mereka menjadi lebih dekat dengan teman online mereka sepanjang pandemi. "Kami melihat, penggunaan dari platform kami mengalami kenaikan," kata Higgins pada GamesBeat. "Durasi bermain semua orang naik. Orang dewasa sekarang paham bahwa sosialisasi bisa dilakukan di dunia maya."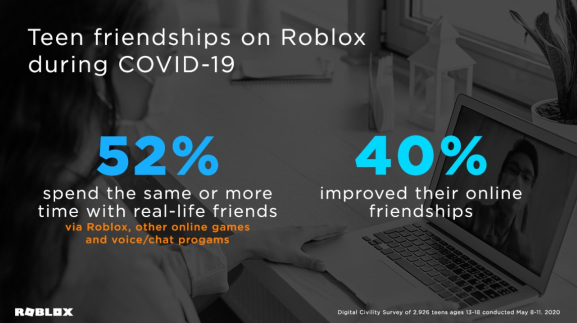 Sementara itu, sebanyak 56 persen remaja yang disurvei Roblox mengatakan, mereka menghabiskan waktu lebih lama bersama teman yang mereka temukan di Roblox daripada teman mereka di dunia nyata. Pasalnya, mereka merasa lebih nyaman dengan teman online mereka.
Ada beberapa alasan mengapa para remaja lebih senang berkomunikasi dengan teman online mereka. Salah satunya, mereka tak perlu memusingkan masalah penampilan saat mereka mengobrol dengan teman online mereka. Memang, penampilan bisa menjadi pemicu seorang remaja dirisak. Alasan lain remaja lebih nyaman dengan teman online mereka adalah karena mereka menganggap, mendapatkan teman di dunia maya lebih mudah. Selain itu, mereka juga merasa lebih nyaman untuk membicarakan topik berat, seperti pandemi virus corona, dengan teman mereka di dunia maya.
"Para remaja memilih dunia maya sebagai tempat untuk bersosialisasi dan mengobrol dengan teman-teman mereka," ujar Higgins. "Mereka juga senang mengobrol dengan orang yang berasal dari negara lain dan saling berbagi informasi tentang budaya mereka masing-masing. Mereka bahkan saling mempelajari bahasa ibu masing-masing. Mereka juga berkumpul bersama teman-teman mereka di dunia nyata melalui platform online."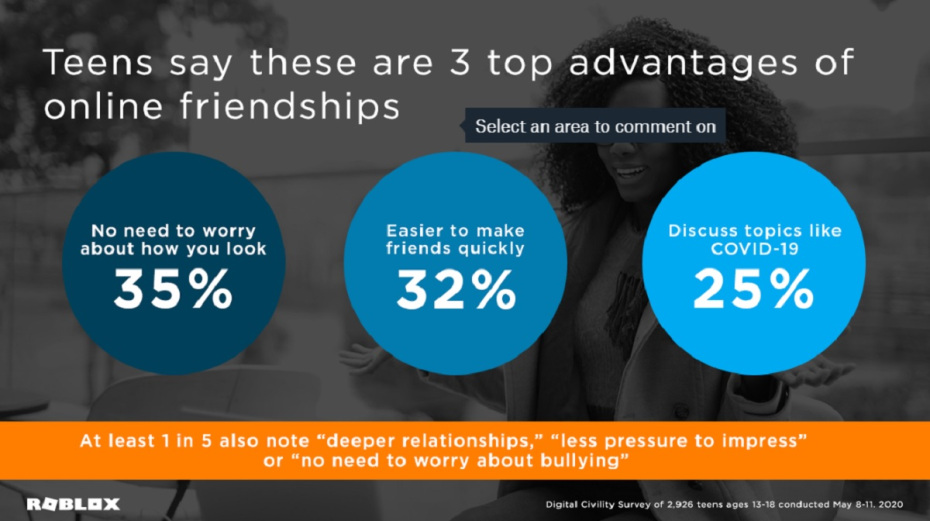 Pandemi membuat banyak orang harus diam di rumah. Banyak orang mengisi waktu luangnya dengan bermain game. Tak terkecuali remaja. Sebanyak 79 persen remaja mengatakan, mereka menghabiskan waktu mereka dengan bermain game favorit mereka bersama teman di dunia nyata.
Namun, ketika ditanya apakah mereka juga mencoba sesuatu yang baru, sebanyak 62 persen responden mengatakan bahwa mereka mencoba game baru dan 41 persen mengungkap mereka mencoba genre baru. Sebanyak 29 persen remaja juga menyebutkan bahwa mereka mulai belajar coding atau bahkan membuat game mereka sendiri.
From Our Network