Exclusive Interview: Riot's Answers on Its Expansion in Entertainment and Esports Industries
We talked to Justin Hulog, General Manager Riot Games SEA, about few things.
Arcane, the animated series of League of Legends (LoL) on Netflix, is a huge success. As reported by Deadline, it became the most popular show in the US, defeating The Mandalorians and Stranger Things.
It's also reported that Arcane is renewed for a second season. Besides its commercial success, it's critically acclaimed by critics around the world. Joshua Rivera from Polygon writes this in the review, "As a show made by Riot Games, one of the biggest players on Video Game Island, Arcane may be one of the most significant attempts at bridging the distance, at making games less of an island — bringing the show where everyone watches them, on Netflix. Even if it ultimately isn't that bridge, it's still an excellent TV show, which is a wonderful thing to be."
Around the time of Arcane's release date, LoL World Championship 2021 also concluded the annual world-class competition with record-breaking audiences. Over 4 million viewers, excluding Chinese viewers, watched the grand final between EDG and DWG KIA.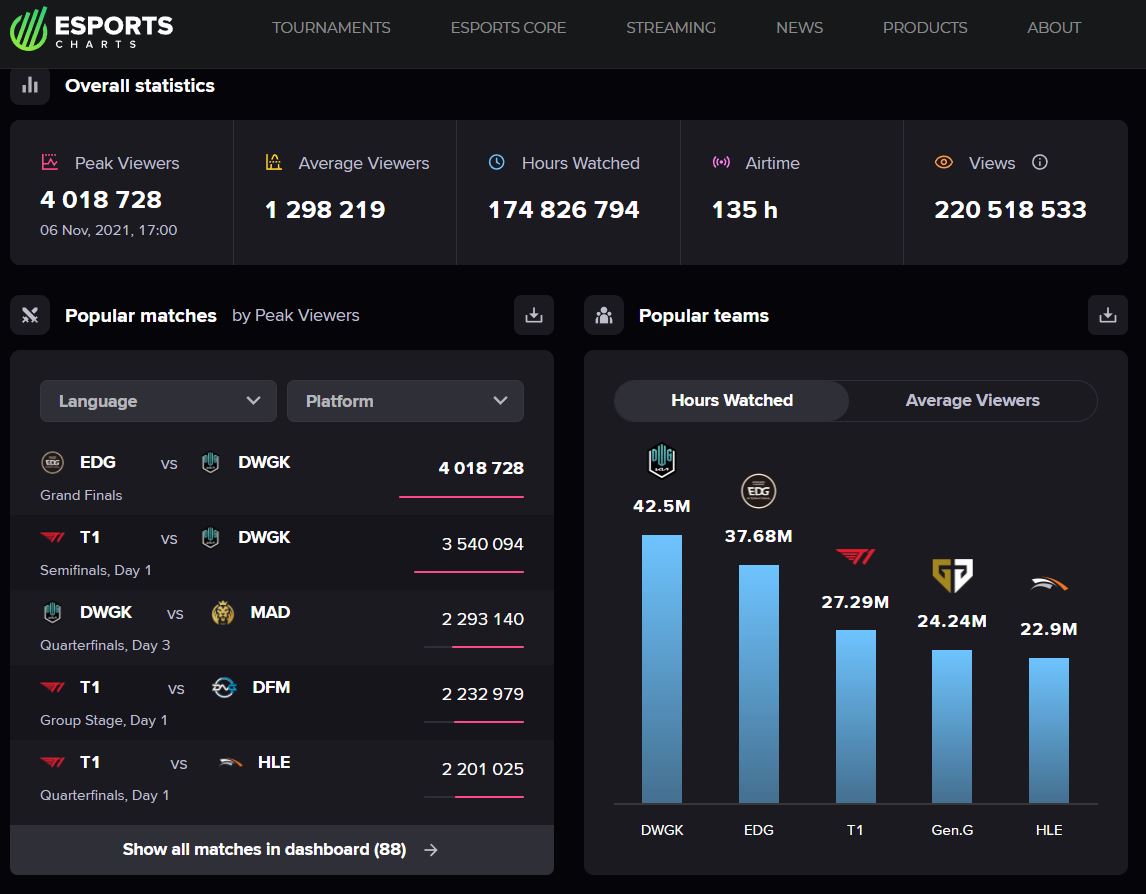 It really seems a great weekend for Riot Games. That's why, when I have an opportunity to ask some questions, I jumped at the chance. Justin Hulog, General Manager Riot Games SEA, answered all of these questions.
Some people, even Netflix, believe that games are the future of entertainment. So, why do you expand to movies/TV series?
League of Legends' dedication to lore is what allows us to explore so many different alternate universes, stories and formats. We wanted Arcane to be a true, celebratory moment for all Riot Games' fans. That means showcasing all the different ways Arcane can manifest in our bread-and-butter: games.
Explore the vast interpretations and activities of Arcane around all our games so that no matter what you're playing, or what you want to try, Arcane will be there waiting for the gamers. We believe that only a game company can fully intertwine the evolution of their IP within various media: a cross-product moment done right.
Is it because Netflix gives you the chance? Is it similar to the partnership you have with Logitech in gaming peripherals? Or is this something you guys want to go full hand on deck in the movie industry (similar to what you've been doing in esports)?
Riot Games has shown what it means to allow passion and dedication to drive our work in games, sports, and now entertainment.
We showed the world what excellent player service in live service games could be like. We then redefined sports and broadcasting with the advent of esports. Now, we're taking the learnings from the past 10+ years to conquer the next frontier of entertainment. Arcane is just the beginning.
&t=16s
How about the other expansions such as fashion (Louis Vuitton), music (K/DA), and other industries? What is the end-game for those expansions? Will they be stand-alone businesses that can support themselves (like esports)? Or it's just for supporting the games industry?
Riot Games aims to shepherd cultural milestones with our exclusive and innovative partnerships. We're here to make it better to be a player, and with these various partnerships and entertainment properties, our goal is to show what games can do when brands work together to create authentic and immersive ways to play.
Speaking of esports, considering LoL is one of the long-lasting games and esports which makes it one of the benchmarks in the industry, can you share some of your data related to those 2 industries?
In October 2021 alone, we reached 180 million active users in the League of Legends universe. This includes players from League of Legends, League of Legends: Wild Rift, Legends of Runeterra, Teamfight Tactics and Fight for the Golden Spatula (licensed in China). While we are still working on League of Legends esports numbers from this year's World Championship, last year's Worlds recorded more than 1 Billion Hours Watched, the highest ever.
How many MAU are in LoL in 2021? How many esports viewers does LoL have worldwide (2021)? I ask because I think some of the esports data doesn't include Chinese viewers.
While we're not able to share MAU details, we are pleased to have reached 180 million active users in the League of Legends universe in October 2021 alone. This includes players from League of Legends, League of Legends: Wild Rift, Legends of Runeterra, Teamfight Tactics and Fight for the Golden Spatula (licensed in China).
I'm really interested to map the distinction between esports and the gaming market, so If you can't share the number, could you answer which one is the biggest between these 3 types of market:
People who play LoL and watch its esports
People who play LoL but don't watch its esports
People who don't play LoL but watch its esports
We believe that every player experience matters and these three categories are definitely close to the audience behaviour we have observed. There are hardcore League players who enjoy its esport in tandem, while there are also nearer players to the League of Legends universe who are picking their very first esport fandom or may just be more immersed in the gameplay and less in spectating esports.
However, we have seen strong growth in mobile esports interest, particular with the League of Legends: Wild Rift SEA ICON Series. Southeast Asia was not only the first region to receive the Wild Rift Open Beta, but was also the first to run mobile esports within Riot.
How about in VALORANT? Is it similar or different? Since VALORANT is so much newer than LoL.
We've been fortunate to have been able to grow different communities and fan bases for VALORANT on top of that for the League of Legends universe games. It is hard to believe that VALORANT is barely two years old, whereas League of Legends has recently celebrated its 12th anniversary.
WE ARE THE CHAMPION!!!!! pic.twitter.com/zHHbvKTD5D

— Edward Gaming (@EDG_Edward) November 6, 2021
Last, let's speak Worlds. Compared to TI (Dota 2) which has more variety in its winner's region (US, EU, CIS, and China), Worlds has been dominated by South Korea and the East. 10 out of 11 Worlds, the East won the championship. 6 out of 11, South Korea won. Why do you think it is the case?
It's no surprise that League of Legends is an absolute phenomenon in South Korea. Much of League's success in the market stems from the history of gaming in South Korea, which saw the wide penetration of PC cafes and the popularity of free-to-play games like League in such environments. South Korean esports athletes are regarded like bonafide celebrities, which has further fuelled the passion for the game and sustained the nation's competitive edge in esports. That said, we are seeing new international talent emerging year after year, especially with the expansion of our esports for VALORANT and Wild Rift.