Esports Ecosystem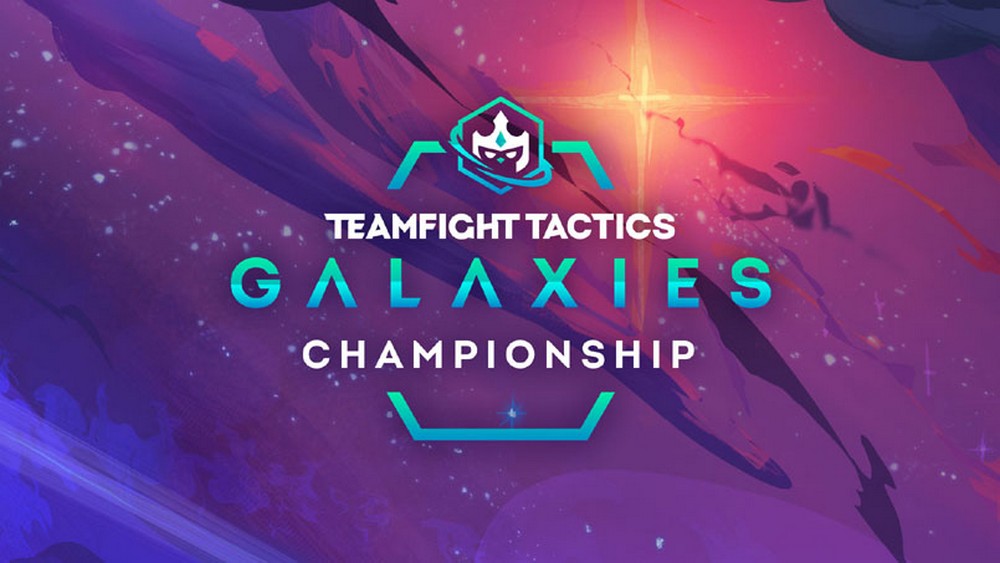 Bertajuk Teamfight Tactics: Galaxies Championship, kompetisi ini akan diikuti oleh 16 pemain dari 8 regional, dan memperebutkan total hadiah Rp3,1 miliar!
Riot Games umumkan skema kompetisi Global untuk Teamfight Tactics. Iterasi Auto-Battler besutan Riot Games ini memang mendapat banyak perhatian saat rilis pertama kali di tahun 2019 lalu. TFT sempat memiliki lebih dari 33 juta pemain setiap bulannya pada September 2019 lalu, dan Riot bahkan mengklaim TFT sudah memiliki 80 juta pemain secara global sampai sejauh ini.
Kesuksesan ini segera menjadi pembuka kesempatan bagi Riot Games untuk menciptakan ekosistem esports bagi game ini. Pada November 2019 lalu, TFT sempat melakukan percobaan, gelar turnamen Teamfight Tactics bersama dengan State Farm dan Fandom. Melihat antusiasmenya yang baik, Riot Games pun umumkan Teamfight Tactics Galaxies Championship, skema kompetisi global Teamfight Tactics.
Kompetisi global ini akan menampilkan 16 pemain dari berbagai belahan dunia, bertanding untuk memperebutkan total hadiah sebesar US$200 ribu (sekitar Rp3,1 miliar). 16 pemain itu akan berebut posisi dari kualifikasi yang diadakan di 8 regional, yaitu China, Europe (termasuk CIS dan Middle-East), Japan, South Korea, North America, Brazil, Latin America, dan Turkey.
Kompetisi dimulai dari bulan Mei, Riot Games akan menghadiahi poin mingguan kepada pemain regional North Amerika dengan peringkat tertinggi. Setelah 12 pekan, 10 pemain dengan poin terbanyak akan mendapatkan spot untuk bertanding di babak final regional Amerika Utara.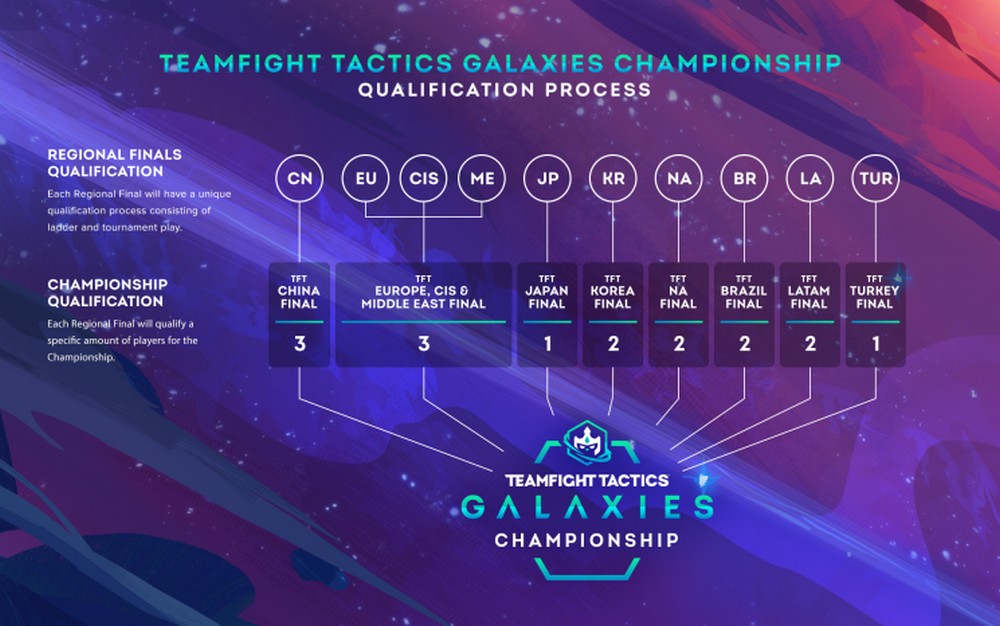 Mengutip Esports Insider, Whalen Rozelle, Director of Global Esports at Riot Games mengatakan. "Lewat Teamfight Tactics: Galaxies Championship, kami ingin menghadiah semua pemain yang sudah berdedikasi untuk menguasai TFT dan memberikan mereka tujuan lebih dari sekadar mencapai ranking tertinggi saja. Untuk mendukung ini, kami membuat jalur menuju laga utama yang dapat diakses secara global, lewat in-game ladder ataupun turnamen online."
Nantinya, tak hanya lewat ranking, tetapi juga akan ada turnamen online yang berhadiah spot untuk bertanding di laga final dari masing-masing regional. Riot juga sudah menyiapkan pedoman komunitas, untuk para penyelenggara pihak ketiga yang ingin kompetisinya diikutsertakan ke dalam ekosistem Teamfight Tactics Galaxies Championship.
Dari pengumuman ini, satu yang cukup janggal adalah ketidakhadiran regional Southeast Asia di dalam skema TFT Galaxies Championship. Memang regional yang ada dalam skema adalah regional tempat di mana Riot Games menangani sendiri distribusi MOBA besutan mereka, League of Legends.
Sampai saat ini, distribusi game besutan Riot Games di Southeast Asia masih ditangani oleh publisher lokal, Garena. Akankah Garena memberi jalan tersendiri untuk menuju ke tingkat global dalam kompetisi Teamfight Tactics?
From Our Network