Esports Ecosystem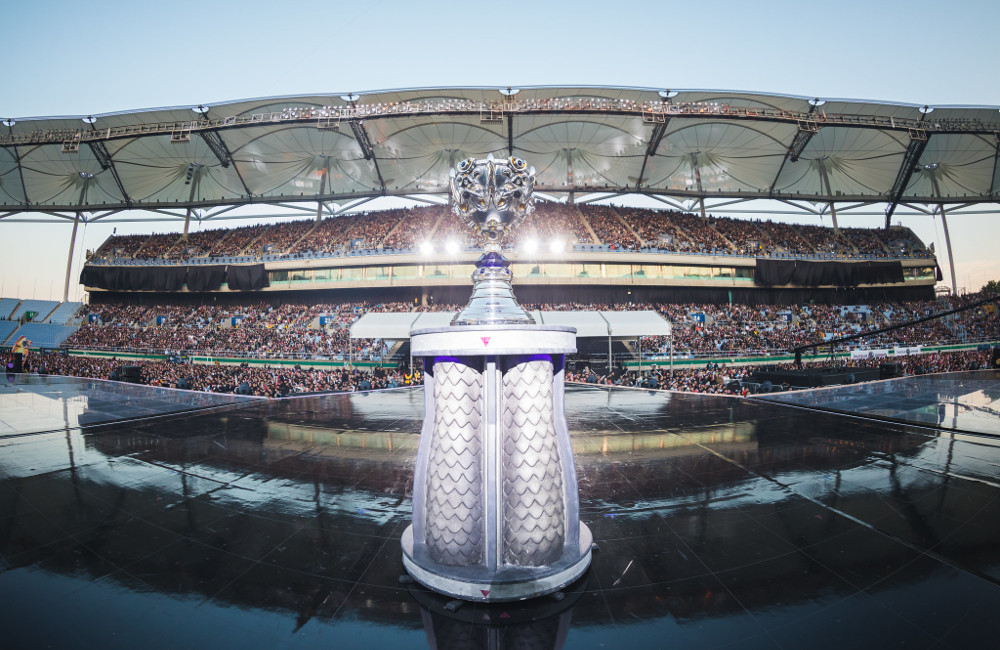 Apakah perbedaan lokasi ini membuat turnamen jadi lebih seru, atau malah merepotkan para peserta?
Setelah tahun lalu menghadirkan kompetisi internasional League of Legends World Championship 2018 (alias Worlds 2018) di kota Seoul, Korea Selatan, di tahun 2019 ini Riot Games akan membawa turnamen Worlds kembali ke Eropa. Uniknya, Worlds 2019 tidak hanya digelar di satu kota atau satu negara, tapi di tiga kota dari tiga negara berbeda! Kota-kota yang ditunjuk menjadi tuan rumah itu adalah Paris (Perancis), Madrid (Spanyol), dan Berlin (Jerman).
Puncak tertinggi dunia kompetisi League of Legends ini sejak tahun 2011 memang selalu diadakan secara bergiliran di wilayah-wilayah kompetisi dunia. Tahun lalu Asia (Korea Selatan), tahun ini Eropa, kemudian Riot Games juga sudah mengungkap rencana Worlds untuk tahun 2020 dan 2021 yaitu di Tiongkok dan Amerika Utara. Dalam penyelenggaraannya, Riot Games didukung oleh beberapa sponsor global seperti Mastercard, Alienware, juga Secretlab.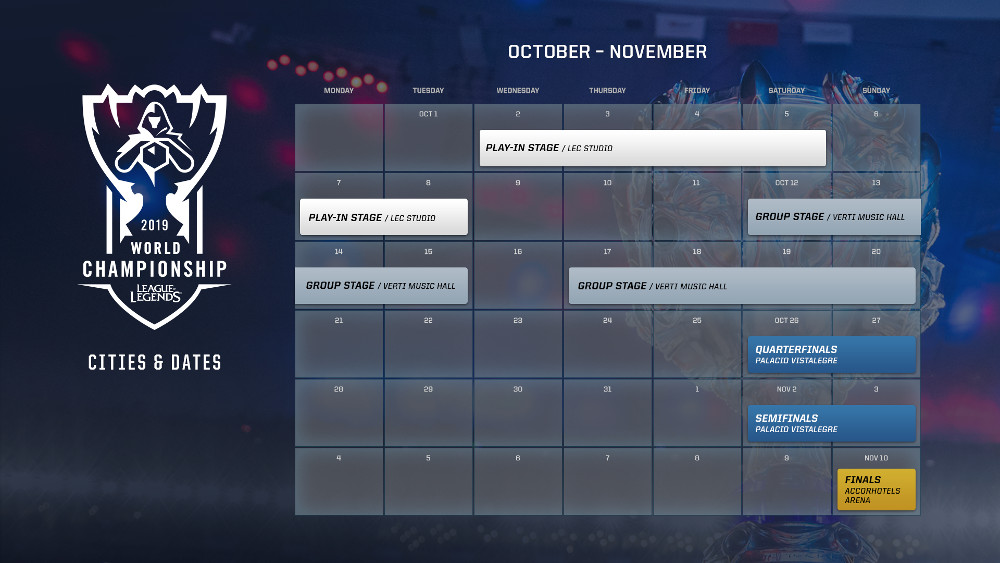 Worlds 2019 akan berjalan selama kurang lebih 1 bulan, dimulai dari fase Play-In Stage pada tanggal 2 Oktober dan berakhir pada babak Finals yang berlangsung di tanggal 10 November 2019. Anda bisa melihat dalam jadwal di atas bahwa setiap fase akan berlangsung di tempat-tempat berbeda, yaitu:
Play-In Stage digelar di LEC Studio, Berlin
Group Stage digelar di Verti Music Hall, Berlin
Quarterfinals dan Semifinals digelar di Palacio Vistalegre, Madrid
Finals digelar di AccorHotels Arena, Paris
Worlds 2019 memiliki berbagai jalur kualifikasi yang ditentukan dari prestasi tim-tim esports League of Legends selama satu tahun terakhir. 12 tim dengan performa terbaik di liga-liga tertinggi langsung berhak maju ke babak Group Stage, termasuk di antaranya tim yang menjadi juara LPL 2019 Summer, LCK 2019 Summer, LEC 2019 Summer, dan seterusnya. Sementara itu 12 tim dengan prestasi di bawahnya harus melalui fase Play-In Stage terlebih dahulu.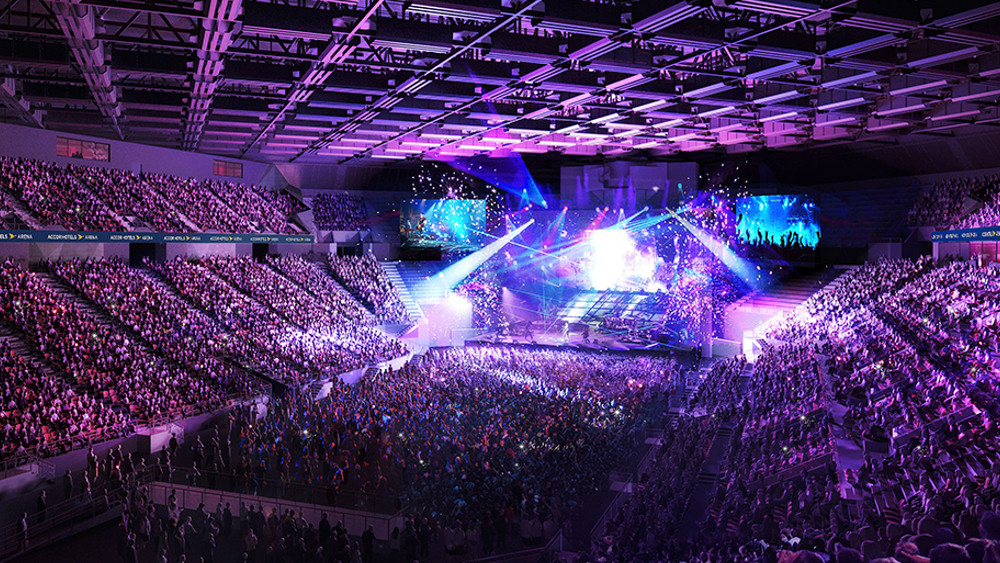 Tim-tim yang masuk ke Play-In Stage terdiri dari tim-tim juara Regional Finals LEC, LCK, LCS, dan LMS, juara turnamen-turnamen dari wilayah kompetisi minor seperti Jepang, Brazil, Australia, atau Asia Tenggara, dan lain-lain. Di akhir Play-In Stage, akan diambil 4 tim terbaik yang berhak maju ke Group Stage bersama tim-tim yang sudah lolos lebih awal tadi. Kemudian dari Group Stage akan tersisa 8 tim untuk maju ke babak Quarterfinals. Dari Quarterfinals ke atas, kompetisi menggunakan sistem knockout.
Tim yang berhasil menjadi juara pada tanggal 10 November nanti akan membawa pulang trofi Summoner's Cup, gelar World Champion, serta sejumlah uang hadiah. Sayangnya Riot Games belum mengumumkan secara resmi berapa besaran total prize pool yang ditawarkan, tapi tentu kita berharap jumlahnya akan lebih tinggi dari Worlds 2018 yang mencapai US$6.450.000. Tim manakah yang berhak mengklaim titel terkuat di dunia tahun ini?
Sumber: LOL Esports
From Our Network