Esports Ecosystem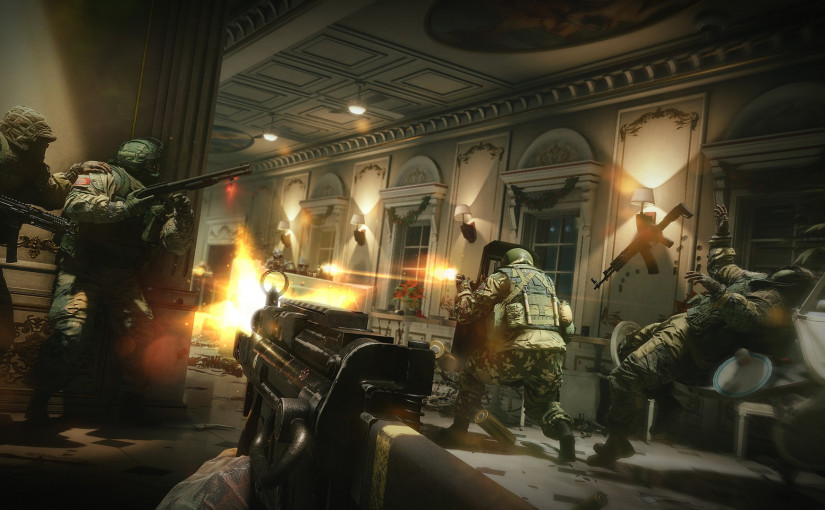 Steam tidak menghitung jumlah pemain di konsol dan kebanyakan pemain Siege di PC menggunakan Uplay
Ubisoft meluncurkan Rainbow Six Siege pada 2015. Walau sempat mendapatkan kritik dari para pemain pada awal peluncuran, game tersebut kini menjadi salah satu game first-person shooters paling populer. Baru-baru ini, Siege memecahkan rekor baru, yaitu jumlah pemain di Steam. Pada puncaknya, jumlah concurrent player Siege di Steam mencapai 180.463, yang merupakan angka tertinggi sejak game itu diluncurkan. Memang, saat ini, Rainbow Six Siege sedang didiskon di Steam, yang pastinya membuat semakin banyak orang tertarik untuk memainkan game ini.
Menurut data dari Steam, Siege menjadi game dengan jumlah concurrent player tertinggi ke-5 dalam 24 jam belakangan. Empat game lain yang memiliki jumlah concurrent player lebih tinggi antara lain Counter-Strike: Global Offensive (896.092), Dota 2 (647.060), PlayerUnknown's Battleground (584.139), dan Grand Theft Auto V (228.083). Data dari Steam Charts memang menunjukkan, perlahan tapi pasti, popularitas Siege naik sejak November 2019. Hal ini terlihat dari terus bertambahnya jumlah pemain game itu.
4 years and 2 months after launch Rainbow Six SIEGE has broken it's all time concurrent players record on Steam at 180k players

That's Steam alone not counting UPlay or consoles

Rainbow Six SIEGE has become one of the industries best in class examples of long term game support pic.twitter.com/NcPxKtWG15

— Benji-Sales (@BenjiSales) February 23, 2020
Satu hal yang harus diingat adalah jumlah pemain Siege pasti lebih banyak dari yang terlihat di Steam, karena kebanyakan gamer PC tidak memainkan Siege melalui Steam, tapi melalui Uplay, platform distribusi game milik Ubisoft. Selain itu, data dari Steam juga tidak menghitung pemain yang memainkan Siege di konsol. Menurut Benji-Sales, analis industri game, Rainbow Six Siege merupakan bukti bahwa dukungan jangka panjang dari developer bisa membuat umur game menjadi lebih panjang.
Sejak diluncurkan, Siege memang terus mendapatkan berbagai update, baik berupa operator atau peta baru. Ubisoft juga akan meluncurkan Operation Void Edge dalam waktu dekat, yang akan memberikan pemain dua operator baru untuk dimainkan. Mereka juga meyakinkan bahwa Siege akan bisa dimainkan di konsol generasi berikutnya. Walaupun Siege diluncurkan pada 2015, game itu kini memiliki 50 juta pemain. Esports menjadi salah satu cara Ubisoft untuk meningkatkan jumlah pemain Siege. Ubisoft mengaku, mereka masih akan terus mendukung Siege hingga 10 tahun ke depan.
Sumber: Dot Esports, GameSpot
From Our Network