Gaming News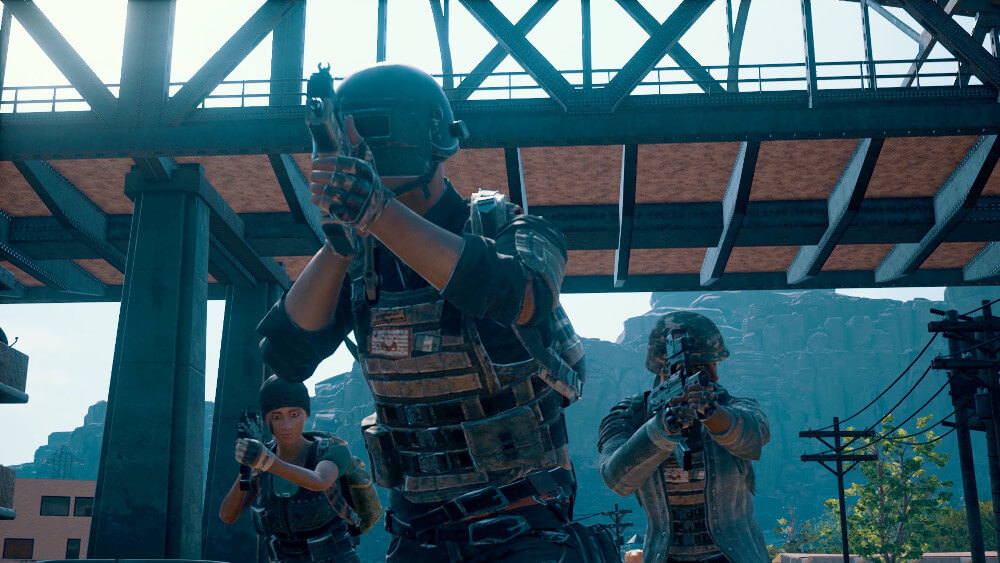 Seiring dengan pencapaian tersebut PUBG Corp. juga umumkan PUBG Update 8.1 yang menghadirkan rework Sanhok, dan berbagai perubahan lainnya.
Kemarin, 14 Juli 2020, PUBG mengumumkan bahwa game Battle Royale PC yang dibesut oleh Brendan Greene sudah terjual 70 juta kopi sejak rilis pertama kali tahun 2017 lalu. Seiring dengan pencapaian ini, PUBG Corp. juga menyajikan konten dan pembaruan yang menarik terhadap game tersebut.
Sebelumnya kita sudah melihat rework untuk dua map, Erangel dan Vikendi. Kini berbarengan dengan pencapaian tersebut, PUBG Corp. juga umumkan Season 8 yang hadir bersamaan dengan rework map Sanhok. Dalam sebuah video trailer, PUBG Corp. menunjukkan beberapa titik-titik perubahan penting di Sanhok.
Preview dibuka dengan menunjukkan bangunan peninggalan di area Cave yang kini bersih dari berbagai alat-alat ekskavasi. Juga ditunjukkan penambahan jembatan gantung pada area lembah Sanhok, yang tentu nantinya akan menjadi pusat pertempuran. Adegan selanjutnya menunjukkan Loot Drop turun yang terlihat seperti Ruins, karena berupa area dengan banyak candi-candi.
Mengutip dari Dot Esports, rework map Sanhok akan hadir untuk PUBG Update 8.1. Update tersebut akan tersedia untuk PUBG Test Server platform PC mulai dari 15 Juli 2020, dan PUBG Test Server platform konsol pada 20 Juli 2020. Update 8.1 sendiri akan rilis secara penuh tanggal 22 Juli di PC via Steam dan 30 Juli untuk konsol Xbox One, PS4, dan Stadia.
Sudah tiga tahun berlalu sejak Playerunknown's Battleground (PUBG) rilis pertama kalinya untuk para gamers platform PC. Rilis pertama Maret 2017 lalu dalam fase beta, PUBG dengan genre baru yang segar berhasil menarik hati banyak para pemain game di PC. Kesuksesan PUBG membuat banyak pengembang jadi meniru jejaknya. Epic Games jadi membuat Fortnite Battle Royale, Ubisoft membuat Hyper Scape, bahkan memincut Tencent untuk membuat PUBG Mobile.
Mud, relics, and ruins. The wait for Season 8 is almost over. #PUBG8pic.twitter.com/9OdQUjvUXK

— PUBG (@PUBG) July 14, 2020
Jumlah penjualan tersebut tentunya tidak berbanding lurus dengan keadaan PUBG sekarang. Mengutip Statista, PUBG mencatatkan 546.000 orang pemain terbanyak di saat bersamaan (Concurrent Users) pada bulan kemarin. Angka tersebut jadi terlihat kecil, karena PUBG pernah mencatatkan 3,24 juta orang bermain di saat bersamaan pada bulan Januari 2018 lalu.
Walau demikian, brand PUBG sebagai ikon battle royale masih bertahan hingga sekarang. Ini terlihat salah satunya dari kesuksesan Tencent, yang tuai 3 miliar Rupiah pendapatan dari PUBG Mobile, sejak rilis untuk pertama kalinya pada Maret 2018 lalu. Dengan rework Sanhok, mampukah PUBG kembali ke masa kejayaannya sebagai raja game Battle Royale di PC?