Esports Ecosystem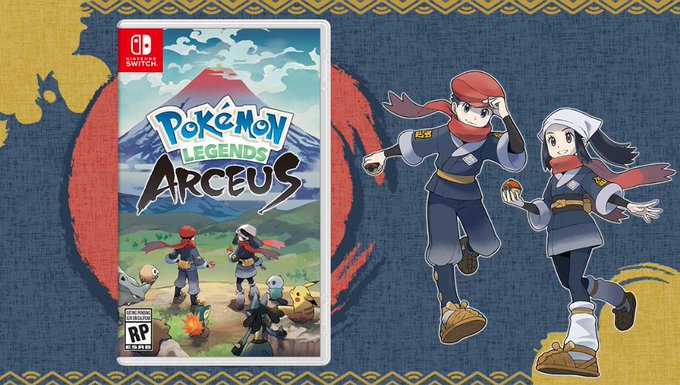 Menyambut kehadiran Pokemon Legends: Arceus, ILCA inc akan merilis remake Pokemon Diamond dan Pearl di bulan November 2021
Pokemon Legends: Arceus mendapatkan jadwal perilisan di bulan Januari 2022. Game ini sebelumnya sudah diumumkan melalui acara perayaan ulang tahun Pokemon ke-25 tahun.  Pokemon Legends: Arceus bergenre action RPG dengan tema open world seperti game Legend of Zelda: Breath of the Wild. Pokemon Legends: Arceus tidak menghilangkan unsur game Pokemon yang lama, tetapi digabungkan dengan elemen action RPG.
Pokemon Legends: Arceus mengambil latar wilayah Sinnoh. Pemain ditugaskan untuk menangkap, mempelajari, dan melakukan penelitian Pokemon yang ada di wilayah Sinnoh untuk menciptakan Pokedex pertama di wilayah Sinnoh. Wilayah Sinnoh merupakan lokasi utama dari game Pokemon Diamond dan Pearl. Akan tetapi alur cerita yang diambil di game ini mengambil setting waktu jauh sebelum era Pokemon Trainer dan Pokemon Gym.
Mengikuti konsep game Pokemon terdahulu, pemain dapat memilih salah satu pokemon pendamping yang akan menemani sepanjang perjalanan. Pokemon Legends: Arceus menyediakan tiga pilihan Pokemon permulaan yaitu Rowlet, Cyndaquil, dan Oshawoot.
Selain Pokemon Legends: Arceus, Pokemon melalui akun Twitter mengumumkan remake game Pokemon Diamond dan Pearl yang akan dirilis terlebih dahulu di bulan November 2021. Game ini akan mengajak pemain untuk bernostalgia merasakan pengalaman bermain Pokemon Diamond dan Pearl dengan tampilan grafis terkini. Pokemon Brilliant Diamond dan Shining Pearl dikembangkan oleh ILCA inc. Perusahaan ini juga pernah mengembangkan aplikasi Pokemon Home untuk perangkat seluler dan Nintendo Switch.
Pokemon Legends: Arceus serta remake Pokemon Brilliant Diamond dan Shining Pearl akan dirilis khusus untuk perangkat Nintendo Switch. Tersedia versi single dan double pack untuk Pokemon Brilliant Diamond dan Shining Pearl. Saat ini Anda sudah bisa melakukan pre-order Pokemon Legends: Arceus dengan harga US$60.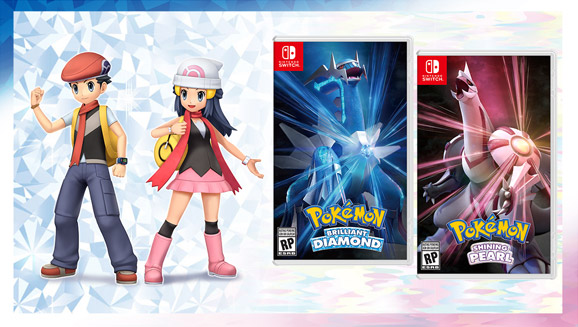 Beberapa bulan yang lalu, Pokemon merayakan hari jadinya yang ke-25. Salah satu franchise game ternama ini tidak terasa sudah mencapai tahun yang ke-25. Berbagai macam game, animasi, hingga aksesoris telah menghiasi perjalanan 25 tahun Pokemon. Tahukah Anda bagaimana sejarah Pokemon hingga bisa menjadi sebesar ini? Ikuti ulasan serba-serbi Pokemon yang pernah kami bahas beberapa waktu yang lalu.
From Our Network