Esports Ecosystem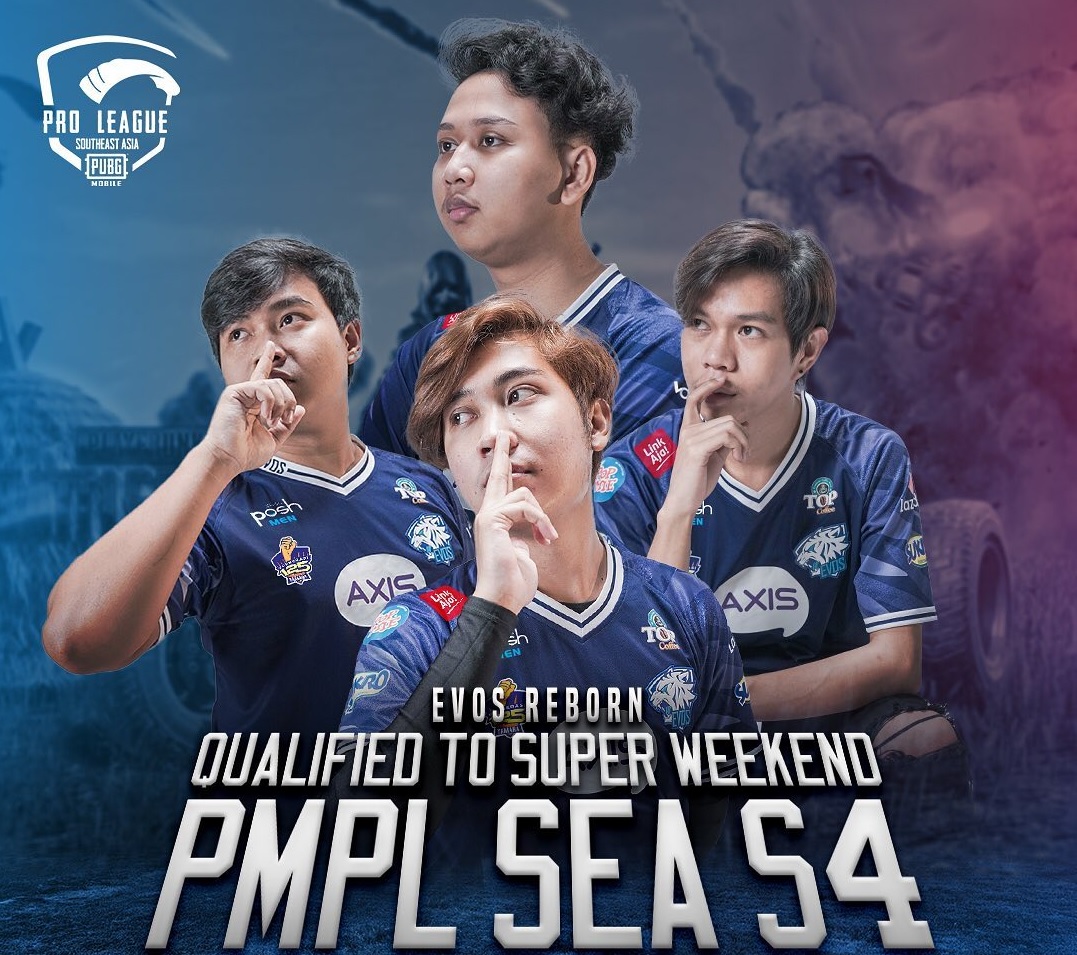 Penampilan apik EVOS Reborn di minggu kedua ini melejitkan posisi mereka dari peringkat 7 ke puncak klasemen PMPL SEA Championship 2021.
Turnamen PMPL SEA Championship 2021 – League kini sudah menyelesaikan minggu yang kedua. Jika pada minggu pertama kemarin, tim-tim dari Indonesia tampil kurang maksimal. Kini pada minggu kedua wakil dari Indonesia mulai menunjukan kemampuannya.
EVOS Reborn Mendominasi
Minggu kedua ini ditandai dengan EVOS Reborn yang tampil dominan dan meraih poin tertinggi. EVOS Reborn berhasil mengumpulkan 3 Winner-Winner Chicken Dinner dan 183 poin di minggu kedua ini. Total kini EVOS Reborn mengoleksi 304 poin.
Hasil tersebut membuat EVOS Reborn melejit dari posisi 7 klasemen menjadi posisi puncak. Saat ini EVOS Reborn unggul 11 poin dari tim di peringkat kedua yakni The Infinity dari Thailand dengan 293 poin.
Persaingan Masih Ketat
Meskipun EVOS Reborn saat ini unggul jauh dari tim lainnya, namun mereka harus tetap waspada. Karena persaingan di PMPL SEA Championship 2021 masih panjang dan begitu ketat. Peraih peringkat pertama minggu lalu saja, D'Xavier dari Vietnam, terjun jauh ke posisi 12 klasemen karena gagal lolos ke super weekend minggu kedua.
Selain itu, tim-tim di bawah EVOS Reborn dan The Infinity terpaut tidak cukup jauh. Di posisi ketiga ada Geek Fam dengan poin 286 dan di posisi keempat ada 4 Rivals dengan poin 281. Kedua tim tersebut merupakan tim asal Malaysia.
Wakil Indonesia Lainnya Berusaha Bangkit
Sayangnya hanya EVOS Reborn yang tampil apik di minggu kedua ini dari  Indonesia. Wakil Indonesia lainnya yang berhasil lolos ke super weekend minggu kedua yakni Bigetron RA, RRQ RYU, dan NFT ESPORTS hanya mampu berkutat di papan tengah dan bawah. Ketiga tim tersebut tidak mampu meraih 1 Winner-Winner Chicken Dinner di minggu kedua ini.
Bigetron RA yang biasanya menjadi pesaing terberat tim PUBG Mobile di Asia Tenggara masih berusaha bangkit dan mencari performa terbaiknya. Hingga minggu kedua ini, Bigetron RA masih berada di posisi ketujuh klasemen dengan 234 poin.
PMPL SEA Championship 2021 sepertinya akan semakin seru lagi untuk disaksikan. PMPL SEA Championship 2021 – League masih menyisakan 1 minggu lagi. Juara PMPL SEA Championship 2021 – League akan lolos menuju PMGC 2021. Selain itu persaingan untuk memperebutkan 16 tim teratas PMPL SEA Championship 2021 – League dan lolos ke SEA Finals juga semakin sengit.