Esports Ecosystem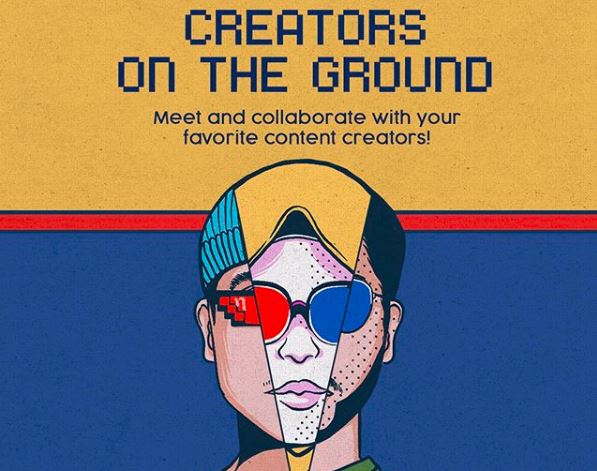 Ada tiga orang yang rencananya akan membahas tentang era baru esports di Indonesia
Narasi TV akan kembali menggelar Playfest 2019  pada 24-25 Agustus 2019 mendatang. Kali ini, acara tersebut akan digelar di Parkir Selatan Gelora Bung Karno (GBK). Dalam acara ini, Anda bisa bertemu dan mendengarkan pembahasan terkait industri kreatif, langsung dari para pelakunya, mulai dari sutradara, animator, fotografer, dan juga pelaku startup. Beberapa pembicara yang akan hadir dalam acara ini antara lain Sutradara Dimas Djayadiningrat, sutradara, produser, dan penulis lagu Mira Lesmana, Sutradara dan Pendiri Cerita Films, Yandy Laurens, serta animator Pinot.
Dalam Playfest, Narasi TV tidak hanya berusaha untuk menawarkan kesempatan untuk menambah ilmu, tapi juga hiburan berupa musik. Mereka mengundang beberapa musisi dan band ternama seperti Sheila on 7, Efek Rumah Kaca, Naif, Bilal Indrajaya, dan lain sebagainya.
Menariknya, karena Playfest fokus pada industri kreatif dan meningkatnya popularitas industri esports, topik ini masuk jadi salah satu bahasan. Narasi membawa tiga orang pembicara untuk membahas tentang esports pada hari kedua.
Ketiga pembicara itu adalah Jonathan Liandi alias Emperor (to be confirmed), Yohanes P. Siagian, Kepala Pengembangan Esports Sekolah PSKD, dan Head of Content Hybrid.co.id, Yabes Elia. Tema yang akan diangkat kali ini adalah Towards the New Age of Esports.
Jonathan Liandi adalah pemain Mobile Legends untuk EVOS Esports yang sempat "ditendang" keluar tahun lalu. Namun, pada awal Agustus 2019 lalu, sang Emperor kembali ke EVOS. Hanya saja, kali ini, dia menjadi Brand Ambassador. Sedangkan Yohannes P. Siagian adalah orang pertama yang berjasa memasukkan esports ke institusi pendidikan formal di Indonesia kala ia menjadi Kepala Sekolah untuk SMA 1 PSKD Jakarta.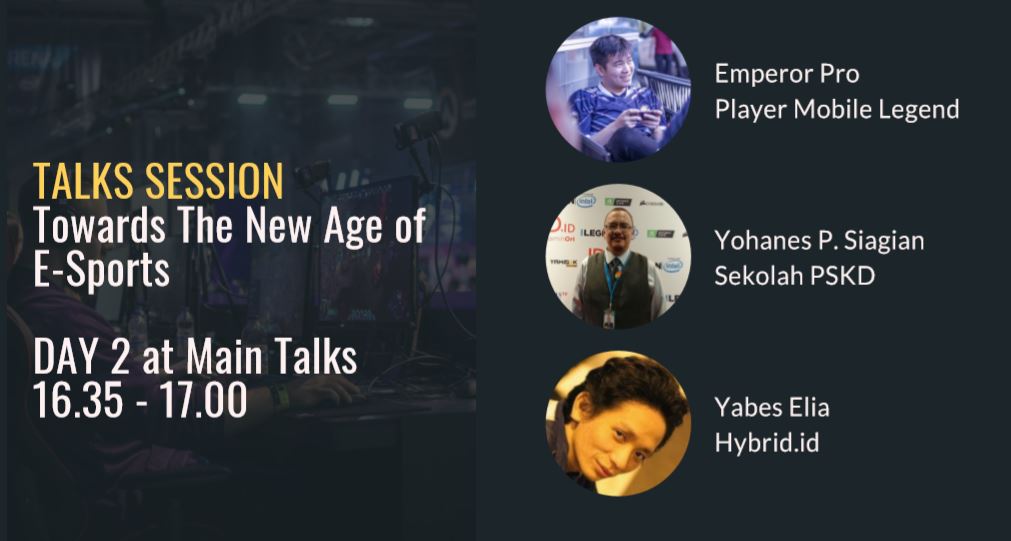 Selain obrolan bersama tiga orang narasumber di atas yang berlangsung pada 24 Agustus pukul 16.35, ada beberapa aktivitas berbau game lain yang Narasi TV lakukan di Playfest. Salah satunya adalah Meta Survey. Seperti namanya, di sini, Anda akan diminta untuk ikut serta dalam survei. Hanya saja, Anda tidak akan diminta untuk menjawab pertanyaan di lembaran kertas. Sebagai gantinya, Anda akan diminta untuk memberikan dampak bermain game dalam sebuah papan besar.
Selain itu, Narasi TV juga akan meminta para pengunjung untuk ikut serta dalam pemungutan suara. Kali ini, Anda diminta untuk memberikan suara tentang game yang Anda anggap "paling Meta". Terakhir, Anda akan menemukan instalasi bernama "Unleash your Meta", yang akan menunjukkan foto yang merepresentasikan esports. Di sini, Anda juga akan dapat melihat karakter game yang ada di Face App. Karakter yang muncul akan tergantung pada input yang diterima.
–
Disclosure: Hybrid.co.id dan Narasi TV bekerja sama untuk Project Meta
Sumber gambar header: Instagram Playfest
From Our Network