Esports Ecosystem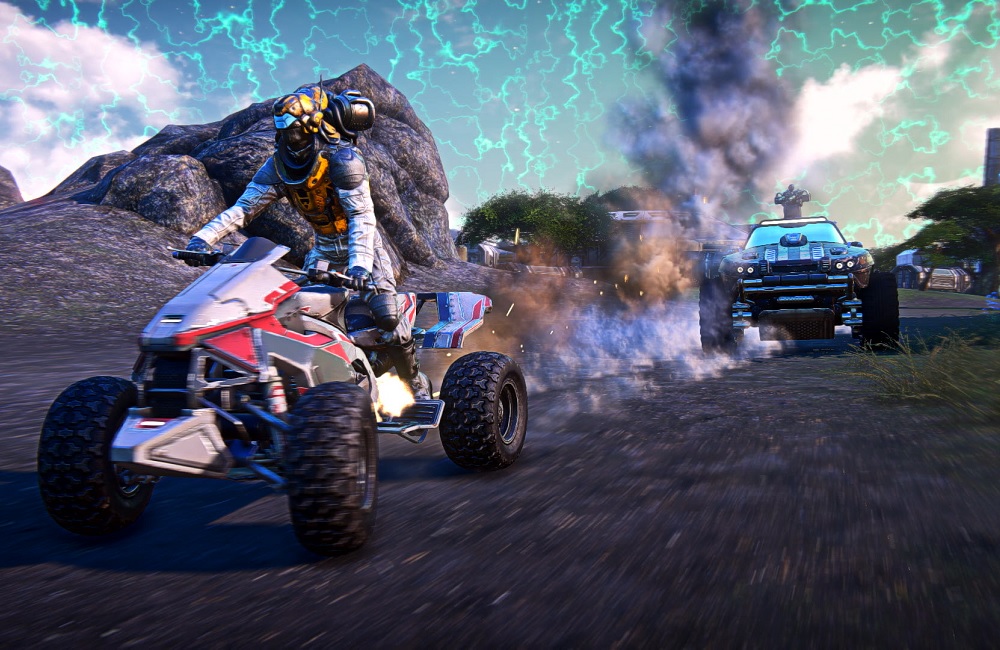 Di waktu ke depan, Daybreak berencana buat menambah jumlahnya jadi 1.000 pemain.
Jauh sebelum demam battle royale mewabah, Sony Online Entertainment (kini dikenal sebagai studio indie Daybreak) melakukan sesuatu yang hampir mustahil. Lewat PlanetSide 2, mereka menyediakan ruang tempur berskala raksasa untuk ribuan gamer penggemar first-person shooter. Enam tahun lebih setelah PlanetSide 2 dirilis, pencapaiannya masih sulit disaingi game lain.
Berbekal teknologi yang mereka miliki, Daybreak Game Company siap merangkul tren terpanas di segmen gaming. Di penghujung 2018 ini, studio di belakang seri EverQuest, DC Universe Online dan Star Wars Galaxies itu resmi mengumumkan PlanetSide Arena, yaitu permainan kompetitif dengan opsi battle royale yang mengambil latar belakang futuristis di jagat fiksi PlanetSide. Untuk membuatnya berbeda dari formula last man standing lain, Daybreak memberikan sentuhan khas mereka di game ini.
Beberapa hal pertama yang developer adopsi dari PlanetSide 2 adalah ukuran lokasi tempur serta kesanggupan game mendukung partisipasi pemain dalam jumlah besar. Permainan baru ini menyuguhkan arena 'Echoes of Amerish' seluas 64-kilometer persegi. Sesuai namanya, peta ini diadaptasi dan dibangun berdasarkan Amerish, benua ketiga yang developer perkenalkan di PlanetSide 2.
PlanetSide Arena menghidangkan tiga mode permainan berbeda. Pertama adalah mode battle royale solo yang bisa dikuti 100 orang pemain, lalu ada last man standing berbasis tim tiga orang yang mendukung maksimal 102 gamer, dan ketiga ialah arena tempur PvP 500 player bertajuk Massive Clash. Ke depannya, Daybreak punya rencana untuk menghadirkan pertempuran berisi 1.000 pemain.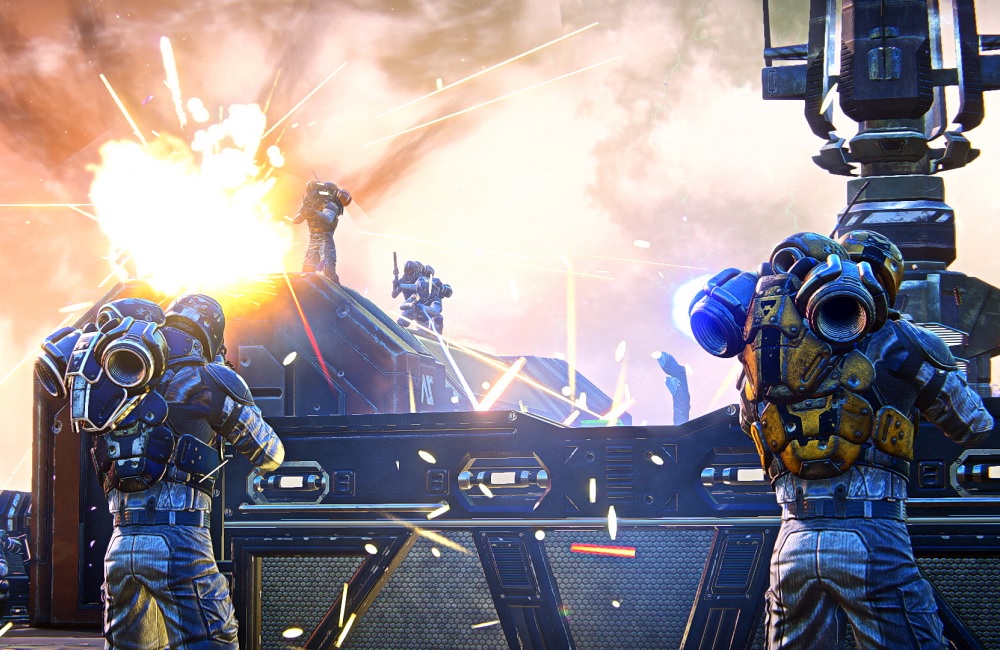 Meski di awal perilisannya, PlanetSide Arena memprioritaskan pengalaman battle royale, Daybreak tidak mau hanya fokus di sana. Di setiap season baru, developer akan memperkenalkan opsi-opsi lain sepeti Capture the Flag, Team Deathmatch, Search and Destroy serta Global Conquest. Penyajian season dan Battle Pass-nya memang mirip Fortnite, dan mereka yang melakukan pre-order sekarang berhak mendapat akses ke Season 1.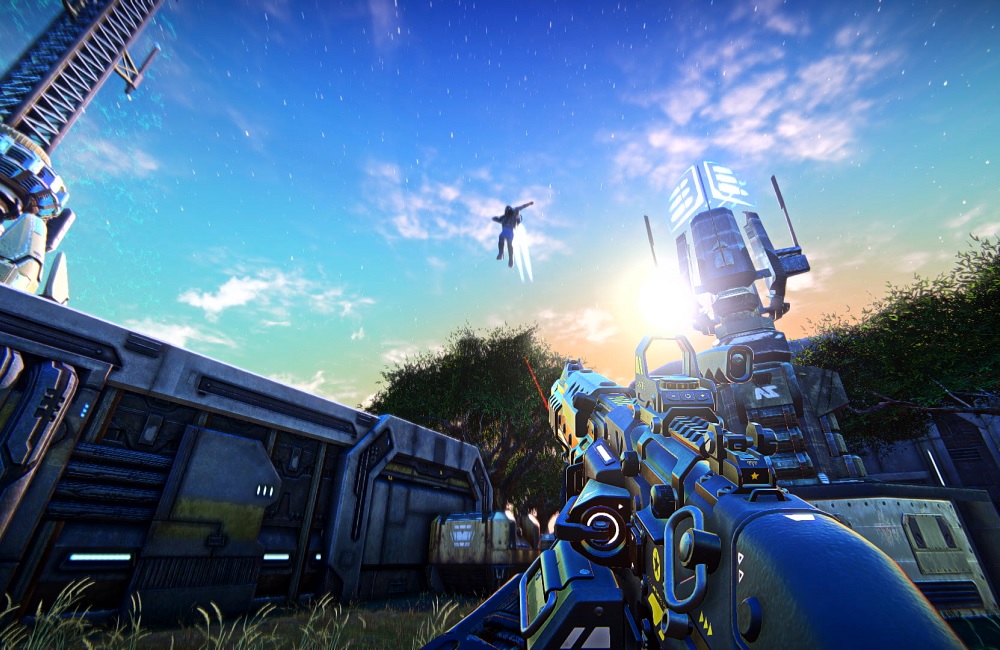 Sentuhan khas PlanetSide lain adalah pilihan kelas berbeda. Ketika meluncur nanti, pemain dapat mengambil spesialisasi jadi Assault, Medic atau Engineer. Ada kemungkinan developer akan memperkenalkan kelas lain semisal Infiltrator atau Max di masa yang akan datang. Di sana, Anda juga bisa menggunakan kendaraan serta perlengkapan yang sebelumnya ada di PlanetSide 2, seperti tank, ATV, hover bike hingga jet pack.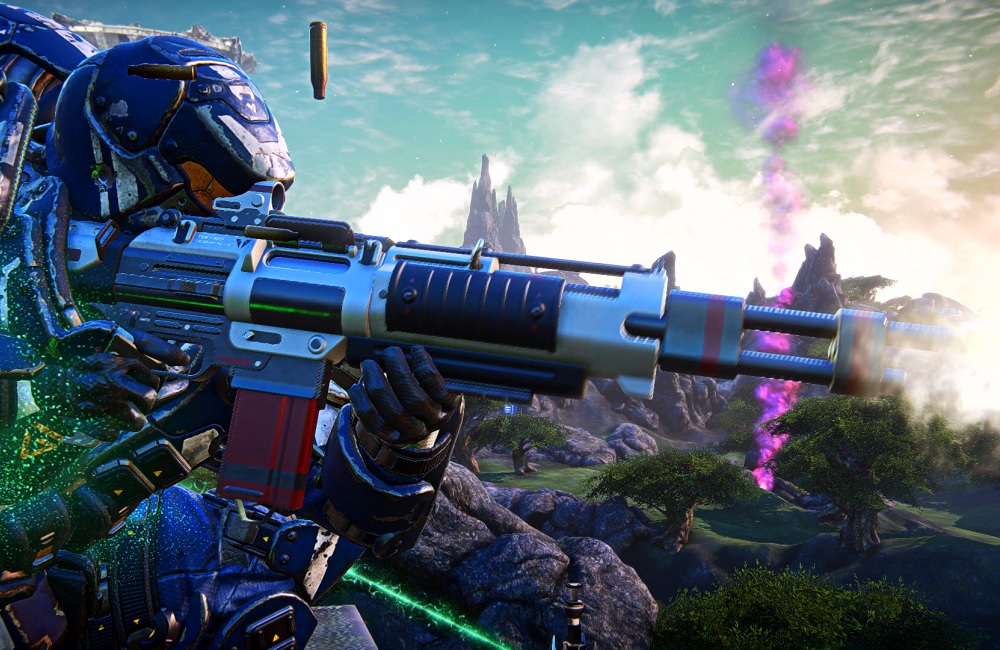 PlanetSide Arena rencananya akan dilepas perdana di Windows PC melalui Steam pada tanggal 29 Januari 2019. Daybreak menawarkan dua versi pre-order, terdiri dari Sanctuary Assault Edition dan Legendary Arena Edition. Saat artikel ini ditulis, kedua edisi sedang memperoleh diskon 50 persen.
Via Eurogamer.