Gaming News
Karakter Kena dikatakan punya banyak kemiripan dengan sang pengisi suara.
Kena: Bridge of Spirits adalah salah satu game indie yang dirilis secara eksklusif (temporer) untuk PlayStation 4 dan 5. Game ini diantisipasi oleh banyak fans karena grafis indah layaknya animasi dari PIXAR.
Namun siapa yang menyangka bahwa game yang akan dirilis pada akhir tahun ini ternyata punya pengisi suara asal Indonesia. Adalah Dewa Ayu Dewi Larasati yang mengisi suara karakter utama Kena dalam game ini.
Dalam postingan blog terbarunya, pengembang Ember Lab menjelaskan bahwa Kena merupakan debut pertama Ayu sebagai pengisi suara. Namun dijelaskan juga bahwa sang ibu, Kemiko merupakan pengisi suara profesional dan melatih Ayu untuk memerankan Kena.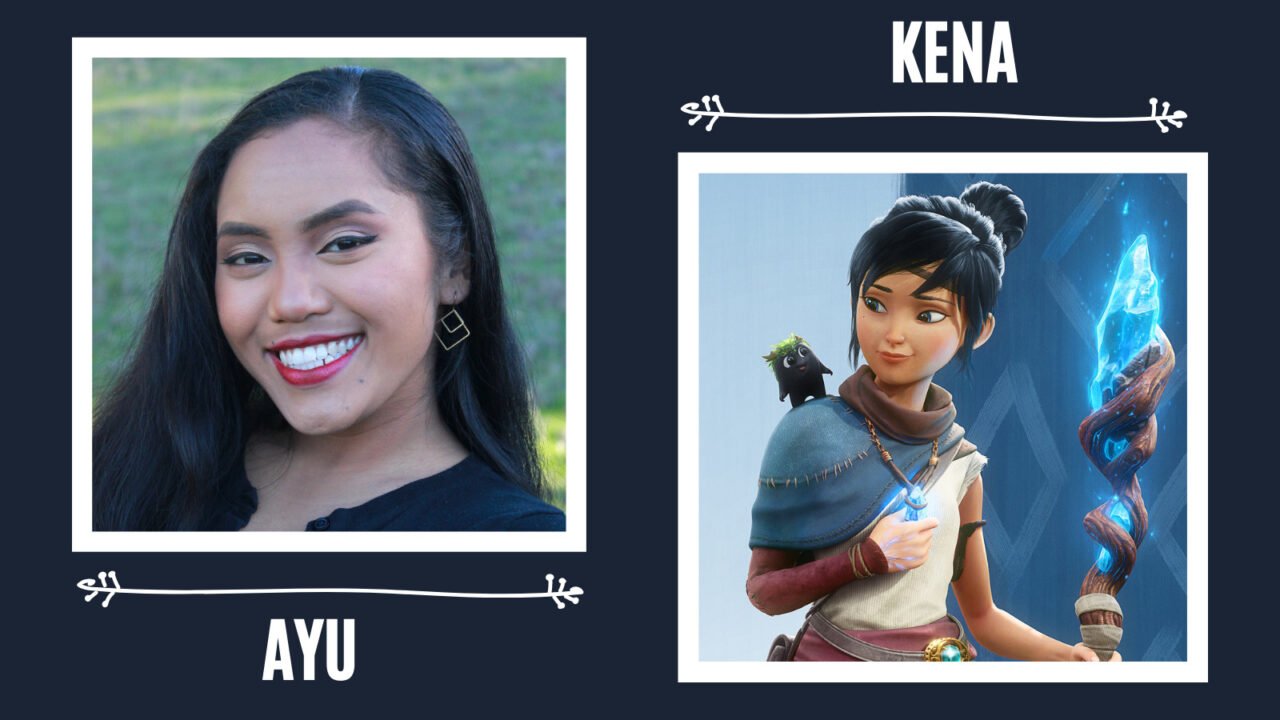 Ayu merupakan penari sekaligus penyanyi untuk grup gamelan Cundamani yang diasuh oleh sang Ayah, Dewa Putu Berata. Grup gamelan Cundamani ini juga berkolaborasi dengan Jason Gallaty untuk membuat musik dalam game-nya.
"Kesamaan terbesar kami adalah ketekunan dan hubungan kami dengan ayah kami. Kena bekerja keras untuk mengatasi tantangan dan berhasil membantu orang lain sambil mengambil dari pengalaman ayahnya dan selalu menyebutnya dengan penuh cinta," ujar Ayu menjelaskan karakter Kena.
Ayu bahkan menyebut bahwa karakter Kena memiliki karakteristik dan fitur yang mirip sehingga banyak orang menyebut Ayu adalah fotokopi dari karakter Kena. Ember Lab bahkan menyebut hubungan Ayu dengan Kena sangat ajaib sejak awal dan membawa keunikan pada penampilannya yang tidak dapat dibantah.
Sebagai tambahan Ayu juga menceritakan bagaimana pengalaman perdananya masuk ke dalam ruang rekaman sembari melakukan "effort sounds" untuk game-nya. Ayu menjelaskan bahwa dirinya harus menggerakkan badannya sembari merekam suaranya di ruangan kecil.
"Aku terus membentur mikrofon dengan kepalaku, dinding studio dengan kedua tangan, atau berlari menabrak meja yang berisi skrip. Hal itu sangat lucu! Sesi rekaman itu benar-benar olahraga namun itu menyenangkan!" Ungkap Ayu.
Sebagai tambahan kecil, di akhir postingan tersebut dijelaskan juga bahwa Ayu menyukai gameMario Kart — yang menunjukkan bahwa dirinya juga sebelumnya telah menyukai video game.
Selain postingan blog, pengembang Ember Lab juga merilis video baru di kanal YouTube mereka. Dalam video tersebut dijelaskan bagaimana dua bersaudara Josh Grier dan Mike Grier memulai karir mereka sebagai visual effect artist hingga membuat game Kena: Bridge of Spirits ini.
Dalam video tersebut juga terdapat footage pengambilan musik yang mereka lakukan di Bali. Serta bagaimana mereka menjelaskan bahwa Ayu yang tidak pernah menjadi pengisi suara sebelumnya namun mereka merasa bahwa ia cocok untuk karakter Kena.