Esports Ecosystem
Walau saat ini Twitch hanya memberikan kontribusi kecil pada total pendapatan Amazon, ke depan, pendapatan Twitch diperkirakan akan terus naik
Amazon membeli Twitch pada 2014 senilai US$1,1 miliar. Ketika itu, mereka memperkirakan bahwa pendapatan dari Twitch akan mencapai US$72 juta. Sayangnya, sampai sekarang, Amazon tak pernah mengungkap total pendapatan dari Twitch. Tapi, menurut laporan The Information, pada 2018, pendapatan Twitch mencapai US$230 juta dan naik menjadi US$300 juta pada 2019. Memang, jika dibandingkan dengan total pendapatan Amazon pada 2019, yang mencapai US$70 miliar, kontribusi Twitch tidak ada apa-apanya. Meskipun begitu, diperkirakan, pendapatan Twitch ke depan masih akan terus naik seiring dengan berkembangnya industri esports.
Saat ini, Twitch telah sukses menjadi platform streaming konten game paling populer. Menurut StreamElements, per Desember 2019, Twitch menguasai 61 persen pangsa pasar platform streaming. Pesaing terbesar Twitch adalah YouTube Gaming, yang memiliki pangsa pasar 28 persen. Pada akhir 2019, Twitch memiliki 3,4 juta streamer dan 15 juta pengguna aktif harian.
Sementara itu, jumlah penonton esports juga terus bertambah, yang akan menguntungkan Twitch. Pada 2018, jumlah penonton esports hanya mencapai 380 juta. Newzoo memperkirakan, jumlah penonton esports pada 2021 akan mencapai 557 juta orang. Beberapa tahun belakangan, Twitch juga sukses untuk membuat para penonton menjadi lebih interaktif. Rata-rata, waktu yang dihabiskan oleh para pengguna menonton Twitch adalah 95 menit, yang menunjukkan betapa aktifnya penonton Twitch, menurut The Motley Fool.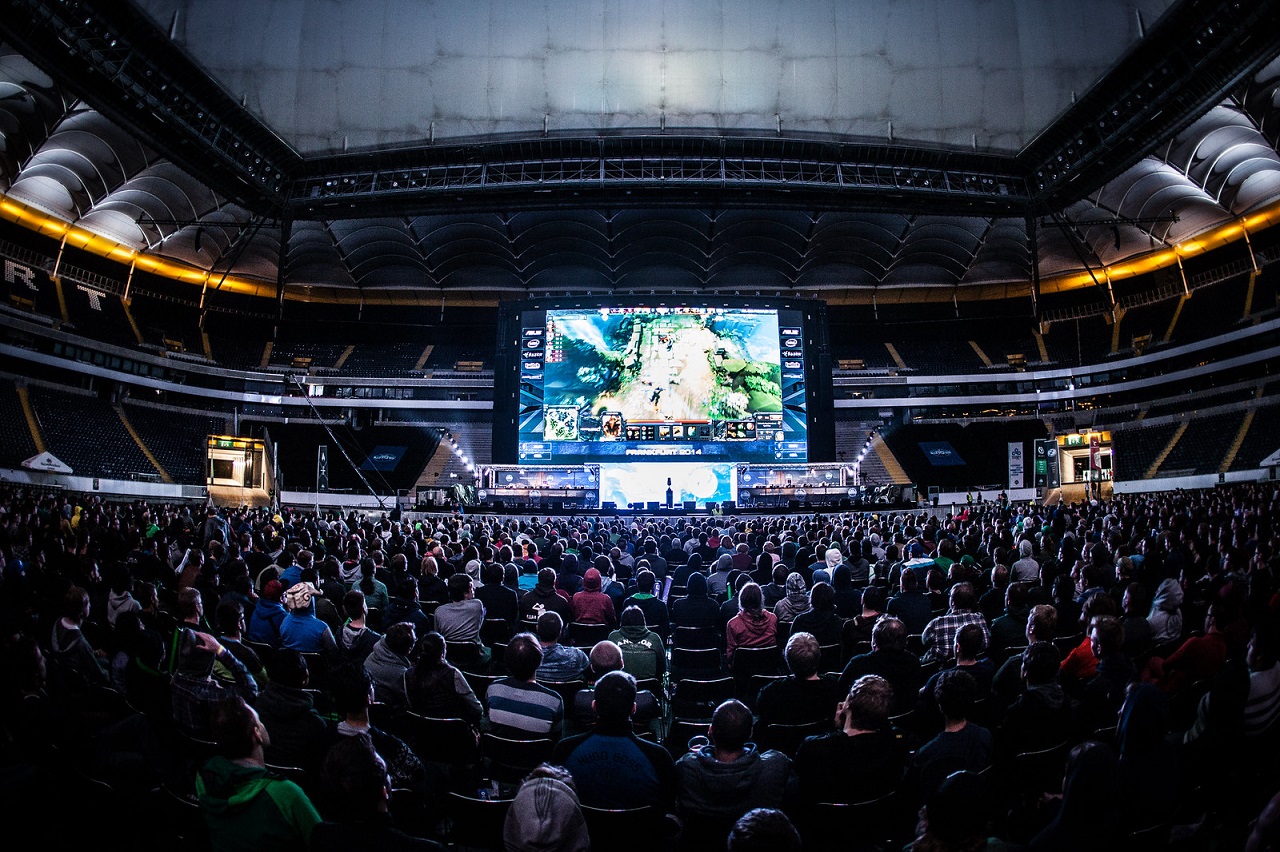 Twitch juga terus berusaha untuk mendekatkan diri dengan para penontonnya. Misalnya, kategori IRL (In Real Life) di Twitch kini menjadi semakin populer. Di sini, para streamer biasanya hanya mengobrol dengan para fans mereka. Dengan begitu, para fans bisa merasa lebih dekat dengan idola mereka. Jika Twitch berhasil meningkatkan jumlah penonton dan membuat mereka menjadi lebih aktif, ini akan mendorong mereka untuk mencapai tujuan mereka, yaitu mendapatkan pemasukan sebesar US$1 miliar.
Satu hal yang harus diperhatikan oleh Twitch adalah persaingan yang semakin memanas. Meskipun saat ini Twitch mendominasi pasar platform streaming, pangsa pasar mereka perlahan tergerus oleh para pesaingnya, khususnya oleh Facebook Gaming, yang pertumbuhannya mencapai 210 persen pada 2019 jika dibandingkan dengan tahun 2018. Mengingat Facebook memiliki miliaran pengguna, tidak heran jika Facebook Gaming bisa tumbuh dengan cepat.
From Our Network