Esports Ecosystem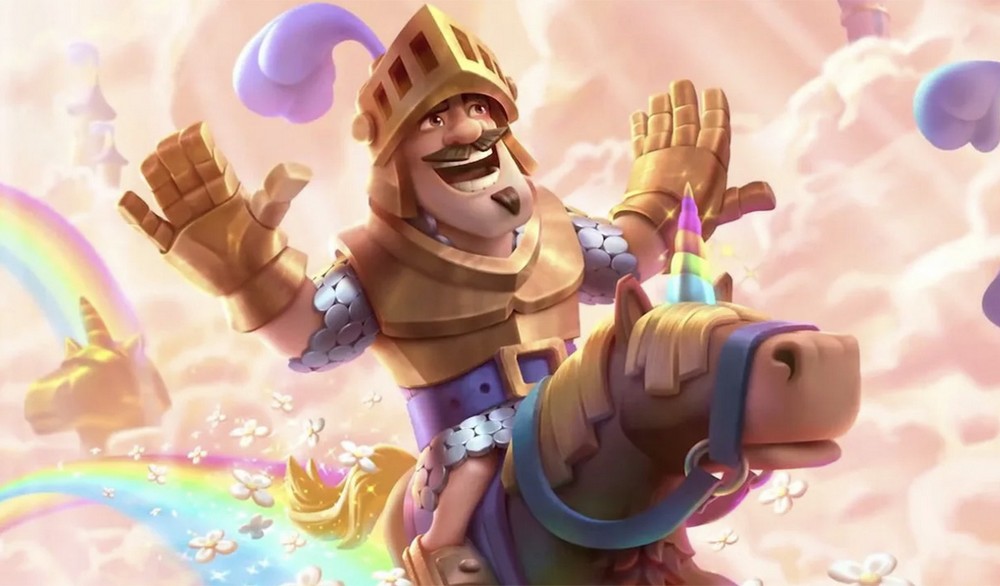 Mengutip Sensor Tower, total pendapatan ini adalah yang terbesar kedua dari jajaran game besutan Supercell, dengan Clash of Clans masih menguasai.
Industri mobile game sedang berkembang pesat belakangan. Pada bulan Mei 2020 saja, total download mobile game dikabarkan meningkat sebanyak 35 persen, dengan total download mencapai 1,2 miliar kali per pekan. Melihat ini, tidak heran kalau game mobile jadi bisa meraup miliaran dollar AS. Clash Royale jadi salah satunya, yang sudah mengumpulkan pendapatan sebesar 3 miliar dollar AS, pada pertengahan Juli ini.
Laporan pendapatan tersebut dirilis oleh Sensor Tower, salah satu perusahaan pengumpul data download aplikasi dan game mobile. Angka tersebut merupakan total pendapatan Clash Royale secara keseluruhan, setelah 4 tahun ada di pasar game mobile. Menurut Sensor Tower, Amerika Serikat adalah penyumbang pendapatan terbesar untuk Clash Royale, yaitu sebesar 925,4 juta dollar AS, atau 30,8 persen dari keseluruhan pendapatan.
Jerman menjadi penyumbang pendapatan terbesar kedua dengan pendapatan sebesar 266,7 juta dollar AS, atau 9 persen dari keseluruhan pendapatan. Tiongkok berada di peringkat ketiga, dengan pendapatan sebesar 204 juta dollar AS atau 6,8 persen dari keseluruhan pendapatan.
Ini jadi menarik, karena Tiongkok hanya bertengger di peringkat 3 dari total keseluruhan pendapatan Clash Royale. Padahal, Tiongkok bisa dibilang sebagai salah satu pasar mobile games terbesar dunia. Terakhir kali, pasar mobile games Tiongkok mencapai angka 33,1 miliar dollar AS di tahun 2019 dan diharapkan bertumbuh jadi 46,7 miliar dollar AS pada tahun 2024, menurut laporan Niko Partners.
Lebih lanjut Sensor Tower menjelaskan bahwa Clash Royale kini sudah mencatatkan 468,8 juta download, dengan pemasukan rata-rata sekitar 6,4 dollar AS per-download, secara keseluruhan. Jika dibandingkan dengan game besutan Supercell lainnya, total pemasukan Clash Royale berada di posisi kedua. Clash of Clans masih berjaya di peringkat pertama dengan total pendapatan sebesar 7 miliar dollar AS.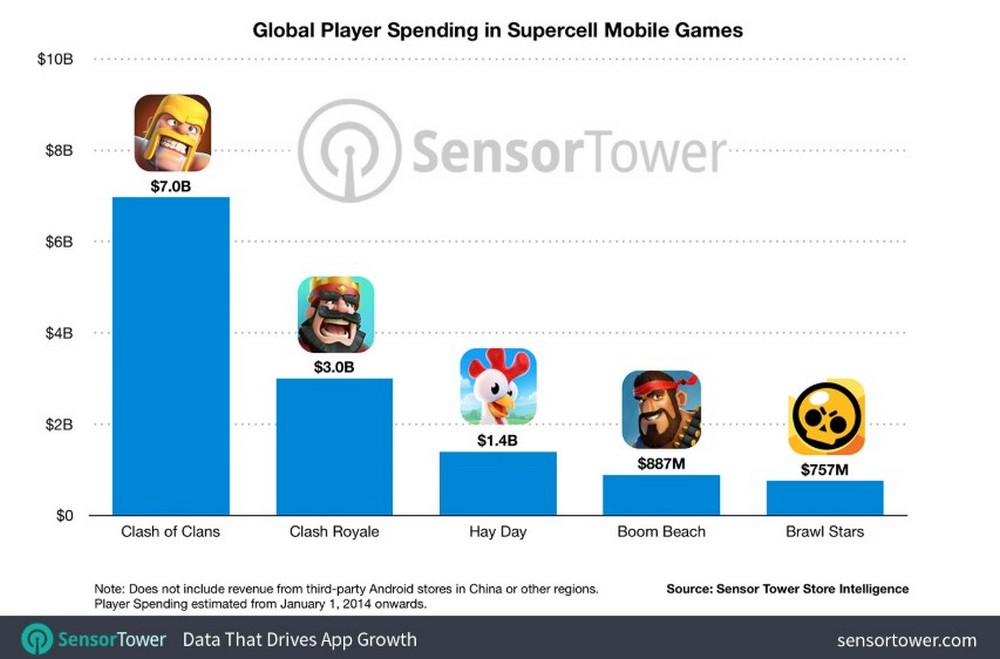 Jika dibandingkan lagi dengan game mobile lain, pencapaian Clash Royale ini jadi terlihat biasa saja. Ini mengingat posisi PUBG Mobile, yang bisa mencapai total pendapatan yang hampir serupa, dalam waktu 2 tahun perilisan saja. Memang, pendapatan Clash Royale sendiri sudah menurun sejak 2017 lalu, walau masih bertahan sebagai game Top Gross di Juni 2020.
Indonesia sempat merasakan inisiatif lokal pada tahun 2019 lalu, ketika Supercell kerja sama dengan LINE untuk kembangkan komunitas. Buah dari inisiatif ini adalah Supercell Gamers Day, yang berisi turnamen dari game besutan Supercell seperti Clash of Clans, Clash Royale, dan Brawl Stars, yang diselenggarakan Oktober 2019. Sayangnya, inisiatif tersebut sepertinya terhenti sampai situ saja, dan belum ada kabar kelanjutannya di tahun 2020.