Esports Ecosystem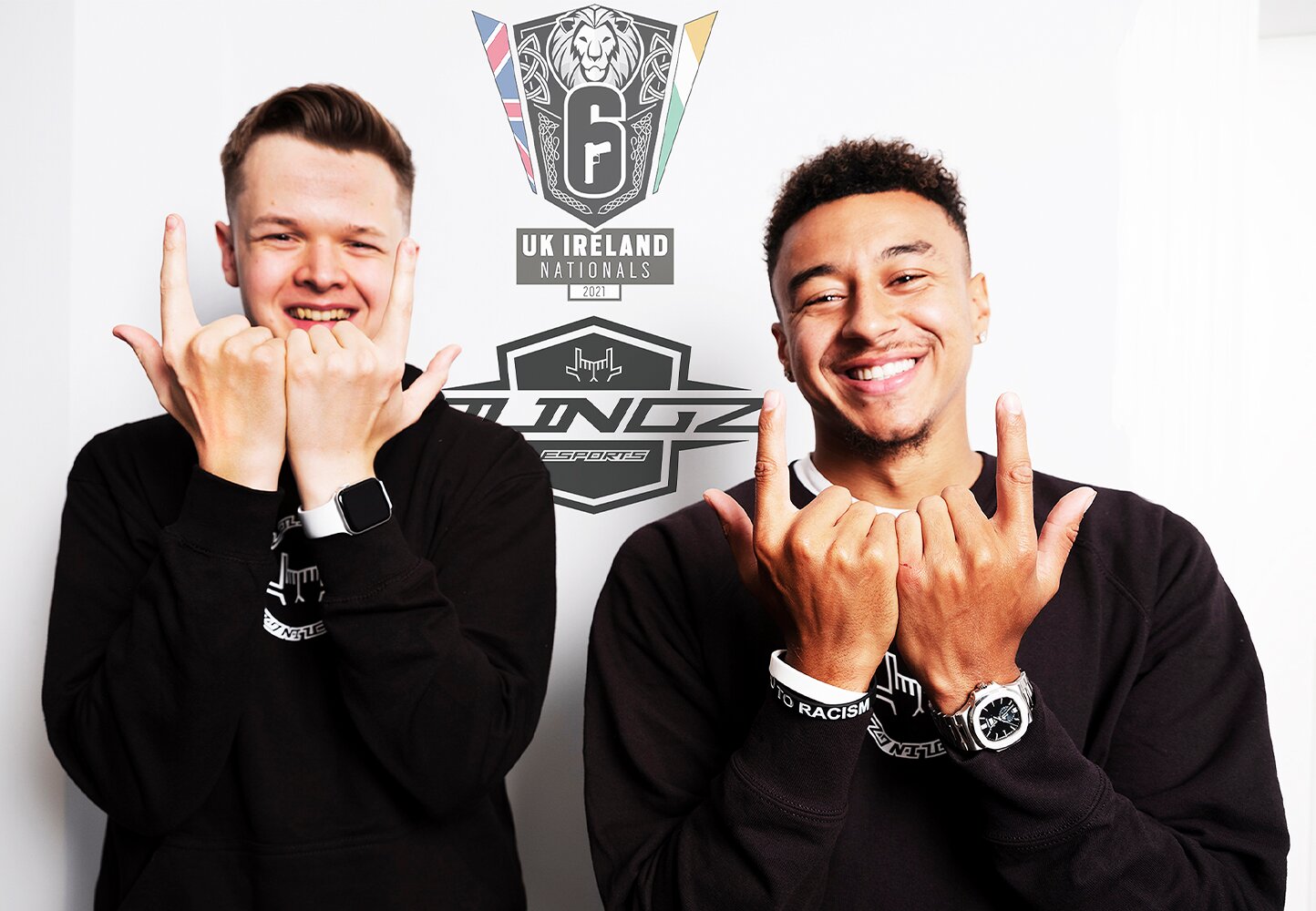 Jesse Lingard menambah sederet nama atlet sepak bola yang mengumumkan tim esports.
Developer sekaligus publisher Rainbow Six Siege, Ubisoft baru saja mengumumkan bahwa Jesse Lingard telah mengakuisisi tim esports asal Inggris, Audacity Esports menjadi JLINGZ.
Sebagai bagian dari akuisisi, nama JLINGZ Esports akan digunakan pada gelaran UK and Ireland Nationals (UKIN) Second Division untuk musim selanjutnya. Untuk sementara waktu tim Rainbow Six Siege dari Audacity Esports juga akan menggunakan nama Team JLE.
Jesse Lingard sendiri merupakan atlet sepak bola untuk Manchester United, tim yang bermain di kasta tertinggi sepak bola Inggris yaitu Premier League.
We are excited to welcome @JesseLingard and his new organisation Jlingz Esports to Rainbow Six Siege! #R6UKI#JLINGZpic.twitter.com/jIHvxLqgZB

— Ubisoft_UK (@Ubisoft_UK) August 29, 2021
Pemain tersebut mengaku senang terjun ke ranah esports. "Merek JLINGZ milikku telah berkembang selama beberapa tahun terakhir sebelum terjun ke ranah esports dan bisa menambahkan timku sendiri ke JLINGZ merupakan hal yang luar biasa."
"Esports memiliki segalanya bagi saya, serba cepat dan kompetitif, komunitasnya yang luar biasa dan senang rasanya mendapat dukungan Ubisoft langsung dalam perjalanan ini. Perhatikan semuanya, JLINGZ Eports akan terus berkembang!"
Selain debut di ranah esports Rainbow Six Siege, JLINGZ Esports juga mengincar tiket kualifikasi ke European Challenger League 2022.
Sebelum bergabung dengan Audacity, Team JLE beranggotakan beberapa pemain, antara lain:
Sam Williams
Lewis 'Xumi' Coulson
Joshua 'Nerf' Frost
Jack 'Blackout' Greenwell
Aleksi 'Movetaho' Kuoppa
Namun dari 5 pemain Team JLE hanya Williams yang akan melanjutkan petualangannya dengan JLINGZ Esports.
Rotasi pemain yang dimiliki Audacity Esports dan Sam Williams akan membentuk roster baru bagi JLINGZ di Rainbow Six Siege.
Tidak berhenti sampai di situ, Lingard juga akan mengatur masa depan tim Audacity Esports. Sang pemain akan terjun langsung dalam mengelola kinerja tim di UKIN, komunitas Rainbow Six Siege terbesar yang mencakup 1.000 anggota aktif.
Komunitas UKIN berisikan beberapa penggiat esports, pemilik klub, hingga pemain profesional. Organisasi ini kerap menyelenggarakan serangkaian turnamen Rainbow Six Siege baik untuk PC dan konsol dengan sistem LAN di London, Inggris.
Kerja sama ini juga bukan yang pertama bagi Audacity Esports. Sebelumnya, tim esports ini bekerjasama dengan merek pakaian olahraga asal Italia yaitu Kappa.
Baik dari merchandise, jersey, dan jaket tim Audacity akan diproduksi langsung oleh Kappa. Meski begitu, belum ada informasi lebih lanjut apakah JLINGZ Esports akan kembali memilih Kappa untuk memproduksi jersey timnya.
Selain Jesse Lingard sendiri, ada banyak atlet sepak bola yang terjun ke ranah esports seperti Gareth Bale, David Beckham, Mesult Ozil, hingga Antoine Griezmann.
From Our Network