Esports Ecosystem
Bentuk protes pemain atas skandal di dalam Blizzard?
Pengaruh terhadap skandal yang terjadi di lingkungan kerja Activision Blizzard pada beberapa minggu lalu terus berlanjut. Selain berimbas ke liga Overwatch profesional, tercatat juga penurunan jumlah pemain aktif.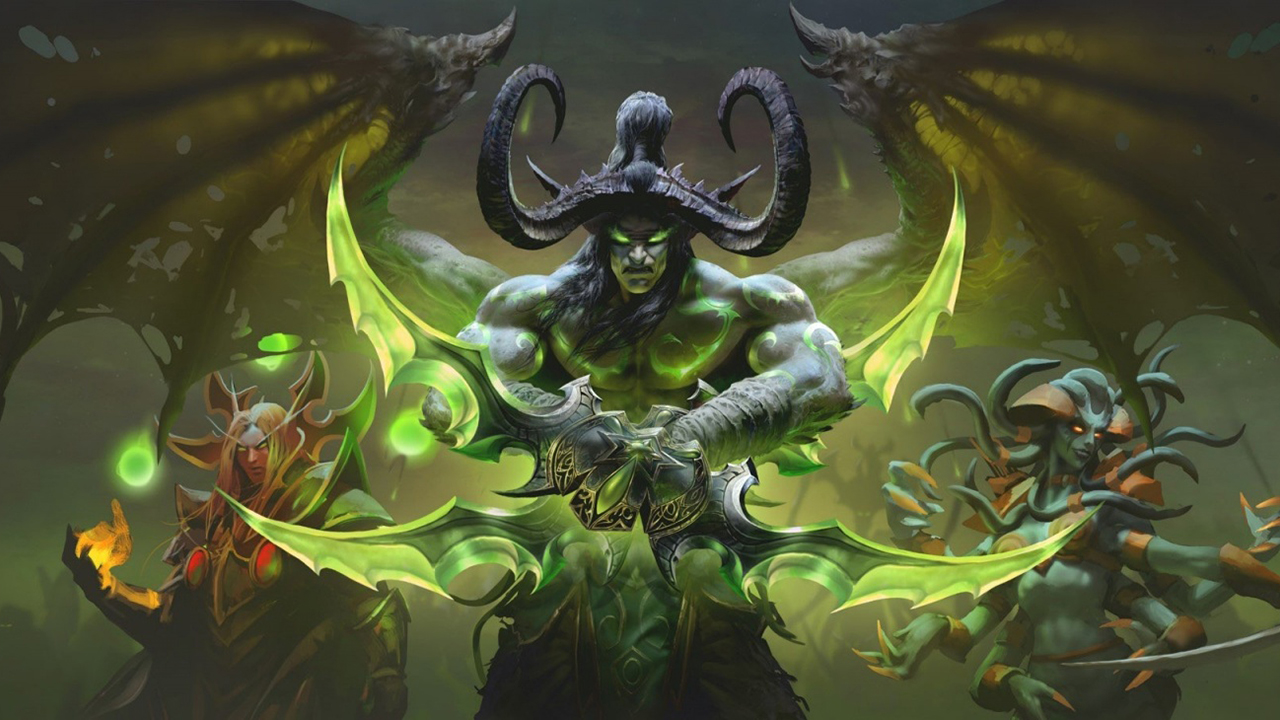 Bagi Anda yang belum tahu, telah terjadi skandal besar yang terbongkar pada Activision Blizzard di tahun ini. Permasalahan seperti pelecehan seksual terhadap wanita dan diskriminasi gender pada lingkungan kerja menjadi sorotan.
Karyawan mereka pun sempat melakukan mogok kerja. Mereka meminta agar adanya perubahan pada manajemen Activision Blizzard. Namun permintaan tersebut tidak digubris oleh sang CEO, Bobby Kotick. Pasalnya, tim pimpinan eksekutif menghiraukan gugatan dari Departemen Ketenagakerjaan California dan tidak mengakui realita kondisi kerja yang ada di perusahaan tersebut.
Sebelumnya, esports scene dari Overwatch terkena getahnya. Banyak sponsor Overwatch League mundur. Bahkan salah satu sponsornya, yakni State Farm, meminta pihak penyelenggara turnamen untuk meniadakan iklan yang ditayangkan untuk pertandingan-pertandingan yang berlangsung. Padahal turnamen tersebut masih berjalan.
Baru-baru ini, ada ketegangan antara pemain dan developer. Salah satu streamer World of Warcraft, Amongold, mengkonfrontasi Jeff Hamilton selaku Senior Sistem Designer Blizzard. Sebelumnya Jeff Hamilton menyukai sebuah berita, yang menyatakan bahwa Asmongold mengatakan komunitas WoW "sampah" jika dibandingkan dengan komunitas Final Fantasy XIV. Cuitan ini terkesan seolah-olah Asmongold disalahkan atas pernyataannya yang diangkat media.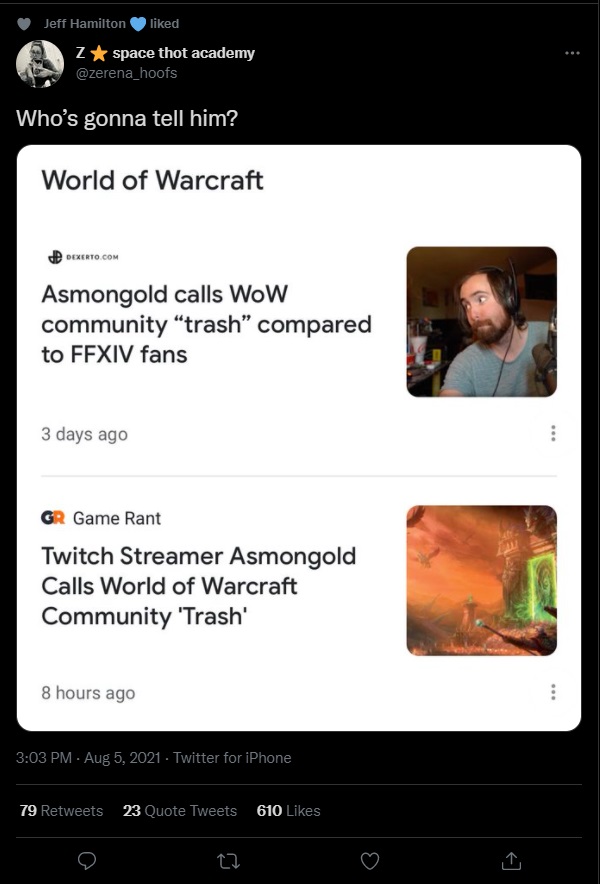 Sontak aksi tersebut membuat Asmongold panas. Ia menyatakan bahwa sudah lama World of Warcraft memiliki lingkungan yang toxic. Hal tersebut dicontohkan Asmongold dengan desain sistem pada game yang masih memperbolehkan "N-word". Saat ini, cuitan tersebut telah dihapus dan Jeff Hamilton telah mem-private akun Twitternya.
In 4 years, Blizzard has lost almost half of its monthly active users (46m to 26m MAUs) reveals Activision Blizzard's latest Earning Call (Q2 2021). from wow
Di saat game lain mengalami peningkatan pemain pada masa pandemi, Blizzard mengalami hal yang sebaliknya. Pada 4 tahun terakhir, Blizzard kehilangan separuh pemain aktifnya. Apalagi dengan permasalahan yang kini dialami Blizzard,  jumlah MAU (Monthly active users) World of Warcraft turun drastis pada sebulan terakhir.
From Our Network