Esports Ecosystem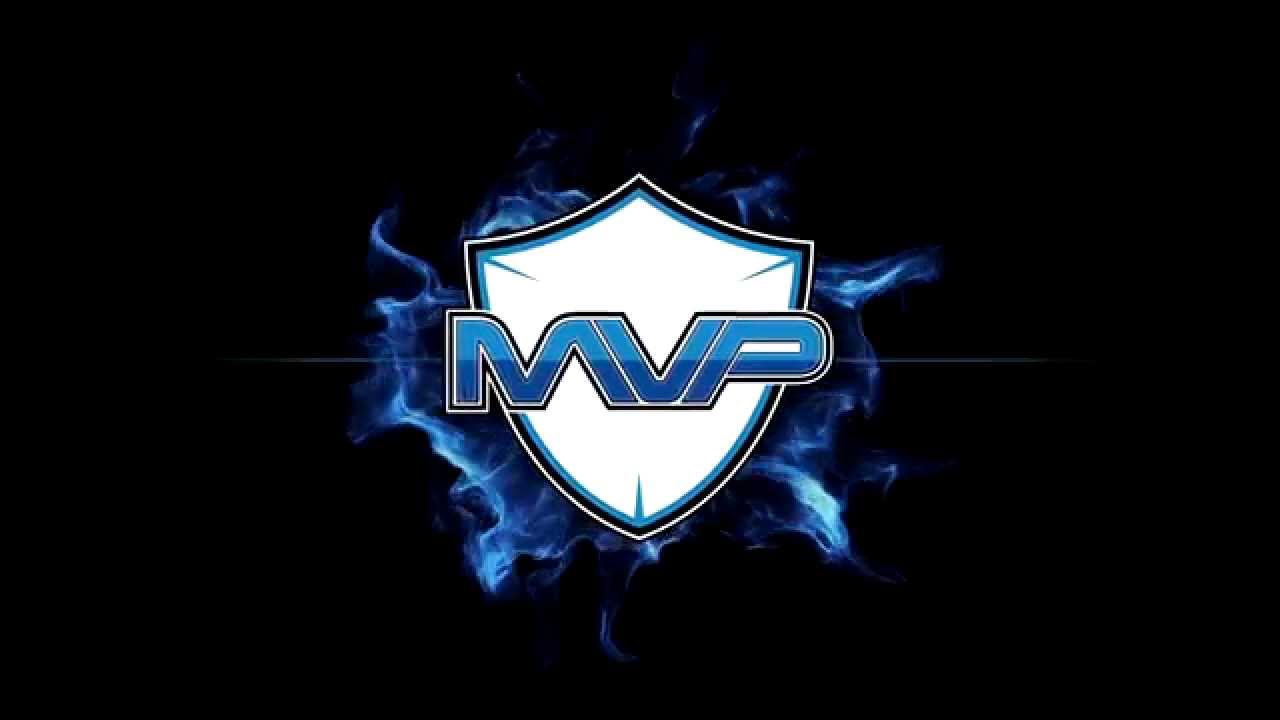 Ia bercerita tentang semua hal ini melalui Facebook page Team MVP, agar semua pihak tahu.
Team MVP adalah organisasi esports asal Korea Selatan yang memiliki banyak divisi esports di dalamnya. Tidak ada yang mengira apabila Team MVP memiliki permasalahan secara organisasi. Sampai akhirnya seseorang berani untuk angkat bicara dan secara terang-terangan menyebarkan kabar ini melalui halaman Facebook Team MVP sendiri. Baru-baru ini, Choi Seok-won selaku pelatih dari divisi Apex Legends Team MVP membuat post melalui Facebook resmi tim MVP. Choi berusaha untuk memberikan alasan mengapa mereka membubarkan tim-tim mereka. Ia menyebutkan bahwa pihak manajemen Team MVP tidak pernah membayar gaji tepat waktu.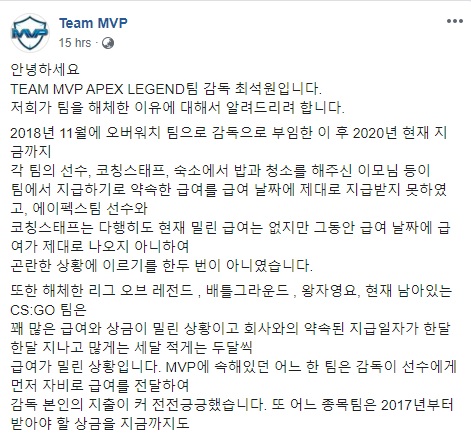 "Semenjak saya menjadi pelatih kepala untuk tim Overwatch-nya pada bulan Novemer 2018, pemain, coaching staffs, pembantu rumah tangga dan lain-lain tidak dibayar pada tanggal yang disetujui. Untungnya, pemain dan pelatih dari tim Apex Legends saat ini tidak memiliki gaji yang belum terbayarkan. Tetapi cukup sering kami mengalami situasi saat gaji tidak diberikan tepat waktu."
Bukan hanya gaji, uang hadiah pun terlambat diberikan kepada para pemain yang berhak. Choi mengatakan bahwa keterlambatan pembayaran gaji tersebut sangat berdampak pada moral pemain. Pasalnya, pemain harus memikirkan gaji mereka yang belum terbayarkan. Seharusnya mereka lebih fokus pada pertandingan yang akan mereka ikuti dan berusaha untuk menjadi juara. Pemain pun lebih tidak terurus ketika pembantu rumah tangga di gaming house Team MVP memutuskan untuk berhenti. Alasannya karena pembayaran gaji yang bermasalah. Karena tidak ada yang memasak, pemain jadi tidak memiliki pola makan yang baik.
Choi menjelaskan keputusannya untuk membuat post melalui Facebook Team MVP. "Saya memutuskan untuk memberitahukan hal ini karena saya yakin bahwa para atasan Team MVP tidak memiliki niat untuk menyelesaikan permasalahan ini. Tim League of Legends, Honor of Kings, PUBG, dan beberapa mantan anggota tim CS:GO bersama-sama akan membawa ke ranah hukum."
Langkah terbaik memang melalui jalan hukum. Semuanya sudah tertulis di kontrak, dan kontrak tersebut memiliki kekuatan hukum. Pihak yang ingkar bisa diproses secara hukum.
From Our Network