Esports Ecosystem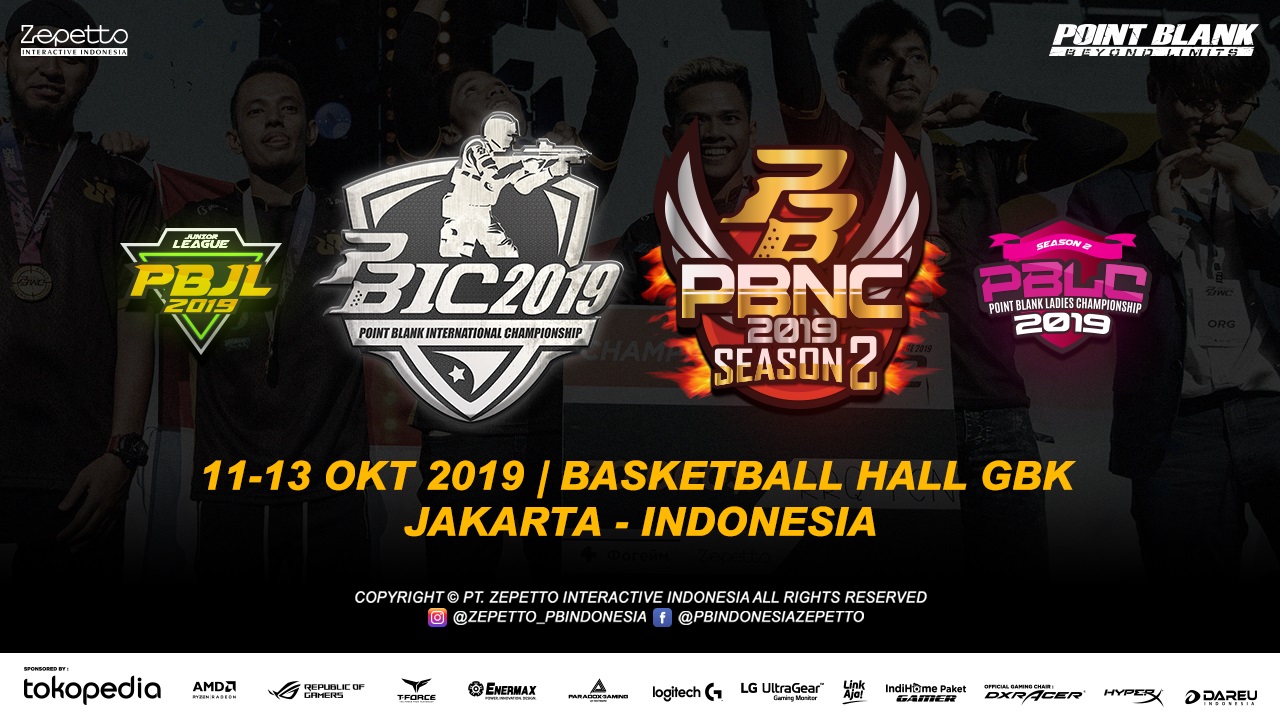 Juara satu dan dua PBNC akan bisa bertanding di PBIC
Zepetto akan mengadakan Grand Final dari Point Blank National (PBNC) Season 2 di Basket Hall Gelora Bung Karno (GBK) pada 11-13 Oktober mendatang. Pendaftaran untuk PBNC telah dibuka sejak 22 Juli lalu. Zepetto mengadakan babak kualifikasi terbuka dan tertutup di berbagai kota. Dalam babak final, akan ada 16 tim yang bertanding, salah satunya adalah RRQ TCN, yang mendapatkan undangan setelah menjadi juara pada PBNC Season 1. Beberapa tim yang juga akan bertanding antara lain Alter Ego, RRQ Endeavour, Recca Esports, dan The Prime W4NA873.
Tim yang memenangkan PBNC Season 2 akan mendapatkan hadiah sebesar Rp300 juta. Sementara tim yang menjadi runner up mendapatkan hadiah Rp50 juta, tim runner up kedua mendapatkan Rp20 juta, dan tim pada peringkat 4 sampai 8 masing-masing mendapatkan Rp5 juta. Juara pertama dan kedua dari PBNC Season 2 juga berhak untuk mewakili Indonesia dalam Point Blank International Championship (PBIC). Dalam PBIC, tim-tim yang akan bertanding berasal dari berbagai negara, yaitu  Rusia, Brasil, Thailand, Amerika Latin, Filipina, dan Turki. Sama seperti PBNC, PBIC juga akan diadakan di Basket Hall GBK pada 11-13 Oktober. Tahun lalu, PBIC diadakan di Seoul, Korea Selatan. Tahun ini, Zepetto memutuskan untuk mengadakan turnamen ini di Indonesia sebagai salah satu bentuk perayaan ulang tahun Point Blank Indonesia ke-10.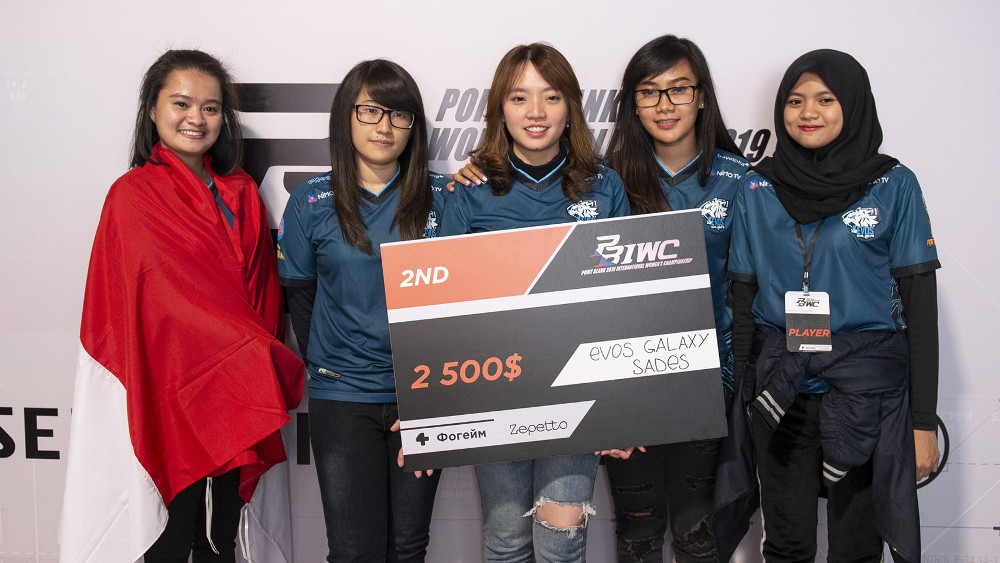 Selain babak final PBNC Season 2 dan PBIC, Zeppeto juga mengadakan turnamen khusus untuk pemain perempuan, Point Blank Ladies Championship (PBLC) 2019. Babak kualifikasi PBLC dimulai pada 8 September lalu. Pada babak kualifikasi fase pertama, terpilih tiga tim finalis yang akan bertanding dengan tiga tim undangan dalam babak kualifikasi fase kedua. Ketiga tim yang diundang antara lain EVOS Galaxy Sades MRN, The Prime Mod iNEA, dan TF2W eSports. Pada fase kedua, keenam tim akan bertanding menggunakan sistem Round Robin. Empat tim dengan nilai tertinggi akan terpilih untuk berlaga dalam babak final PBLC. Ketiga tim undangan berhasil masuk ke babak final. Satu tim lain yang masuk ke babak final adalah Power Danger Survival Revolt.
Zeppeto juga mengadakan turnamen untuk para Troopers (pemain Point Blank) di bawah umur 15 tahun, yaitu Point Blank Junior League (PBJL). Maksimal, para peserta PBJL dilahirkan pada September 2004. Zepetto pertama kali mengadakan turnamen untuk kompetitor muda pada tahun lalu. Ketika itu, turnamen tersebut dinamai PBNC Junior. Melihat betapa tingginya minat akan kejuaraan tersebut, Zepetto lalu mengubah turnamen tersebut menjadi sistem liga, yaitu PBJL. Publisher game Point Blank itu juga menyediakan hadiah yang cukup besar untuk PBJL. Total hadiah PBJL 2019 mencapai Rp500 juta.
Keputusan Zepetto untuk mengadakan empat turnamen Point Blank sekaligus menunjukkan keseriusannya untuk mengembangkan ekosistem Point Blank di Indonesia. Mereka bersedia untuk mengadakan turnamen Point Blank untuk semua kalangan, terlepas dari umur dan gender.
From Our Network