Esports Ecosystem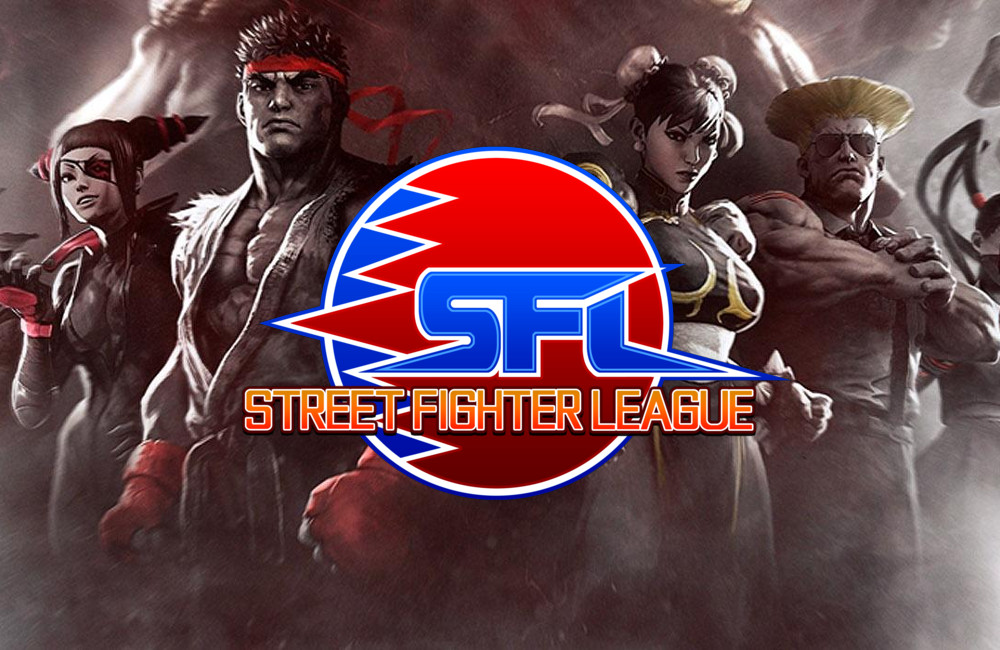 Enam kapten dari tim profesional akan bergabung dengan dua belas pemain hasil kualifikasi.
Street Fighter League (SFL) adalah liga baru Street Fighter yang digelar oleh Capcom untuk menghadirkan suasana kompetisi baru dengan strategi serta drama tersendiri. Pertama kali diumumkan pada bulan Januari lalu, liga ini punya keunikan di mana permainannya menggunakan format team battle 3-lawan-3. Setiap tim itu diisi oleh satu pemain profesional sebagai kapten, ditambah dengan dua pemain amatir yang datang dari kualifikasi online dan voting komunitas.
Menariknya lagi, setiap pemain di pertandingan SFL harus memilih karakter yang berbeda dari anggota tim lainnya. Tiap tim juga diberi kesempatan untuk melakukan ban terhadap satu karakter, sehingga ada elemen strategi drafting di sini, mirip seperti game bergenre MOBA. Total ada 6 tim yang bertanding di liga ini, itu artinya 6 atlet Street Fighter profesional dan 12 pemain amatir yang menjadi partisipan.
The first season of STREET FIGHTER LEAGUE: US-Pro 2019 kicks off this Thursday with team drafts. Be there from the beginning.https://t.co/wwglrGvpX1https://t.co/qPUfYrO5c3https://t.co/XX373dpgqjpic.twitter.com/Z5n7yUY5IJ

— Capcom Fighters (@CapcomFighters) April 8, 2019
Musim pertama kompetisi SFL dibuka untuk wilayah Amerika Utara, dengan nama Street Fighter League: Pro-US 2019 Season 1. Kompetisi ini dimulai tanggal 11 April 2019 dan akan ditayangkan dalam 12 episode hingga bulan Juni. Dua tim terkuat dari Season 1 kemudian berhak maju ke Season 2 di bulan November. Nantinya, tim yang menjuarai Season 2 inilah yang berhak menyandang gelar juara.
Capcom baru-baru ini telah merilis daftar pemain yang akan mengisi Street Fighter League: Pro-US 2019 Season 1. Berikut ini daftarnya.
Pro Players (Captain):
NuckleDu
Justin Wong
Punk
iDom
Toi
Nephew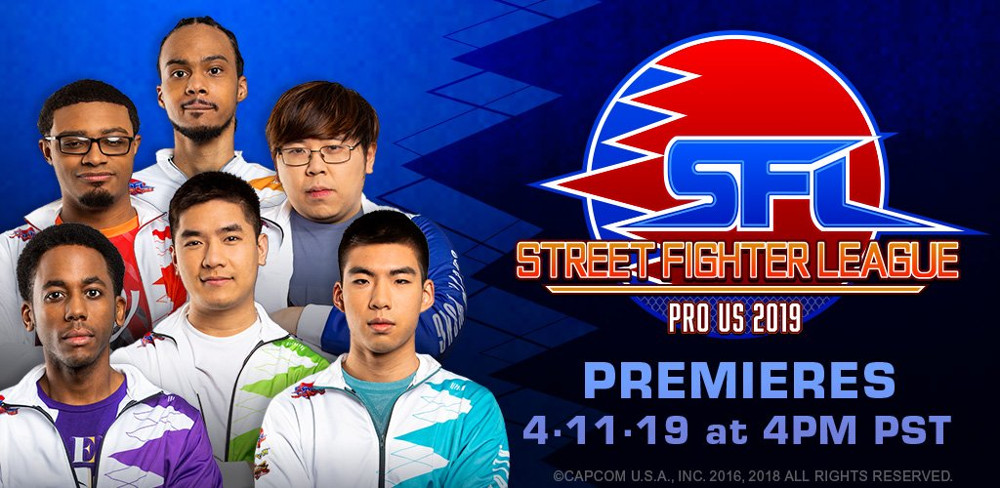 Draft Pool:
UpToSnuff
RobTV
JB
Justakid
Samurai
Psycho
Brian_F
Shine
Dual Kevin
ElChakotay
Clasico
AGBrolylegs
Beberapa nama dalam Draft Pool di atas adalah sosok yang sudah familier dalam komunitas Street Fighter. Brian_F contohnya, adalah YouTuber yang cukup sering membuat video tutorial dan strategi Street Fighter V, terutama untuk karakter Necalli dan Balrog. AGBrolylegs juga merupakan pemain yang disegani karena ia sanggup menunjukkan level permainan tinggi meskipun memiliki disabilitas.
Pemain-pemain amatir yang jumlahnya 12 orang itu disebut Draft Pool karena nantinya, tiap kapten harus memilih 2 orang di antara mereka untuk masuk menjadi anggota tim. Setiap orang tentu memiliki gaya bermain serta karakter andalan berbeda-beda, jadi para kapten harus cermat memilih anggota tim yang cocok. Sebagai contoh, Punk adalah pemain yang terkenal ahli menggunakan Karin. Bila ia ingin tim yang optimal, sebaiknya ia tidak memilih anggota yang sama-sama pemain Karin sebab 1 karakter hanya boleh dimainkan oleh 1 pemain.
Format team battle dan sistem ban ini memang terdengar agak aneh, namun justru karena itulah kita akan bisa melihat hal-hal yang biasanya tidak ada di dalam esports fighting game. Capcom juga berkata bahwa mereka akan mendengarkan masukan dari para penggemar tentang format kompetisi baru ini dan melakukan perubahan di masa depan bila diperlukan. Jangan lewatkan pertandingan-pertandingan Street Fighter League: Pro-US Season 1, tayang mulai tanggal 11 April melalui Twitch dan YouTube resmi Capcom Fighters.
Sumber: Capcom-Unity
From Our Network