Esports Ecosystem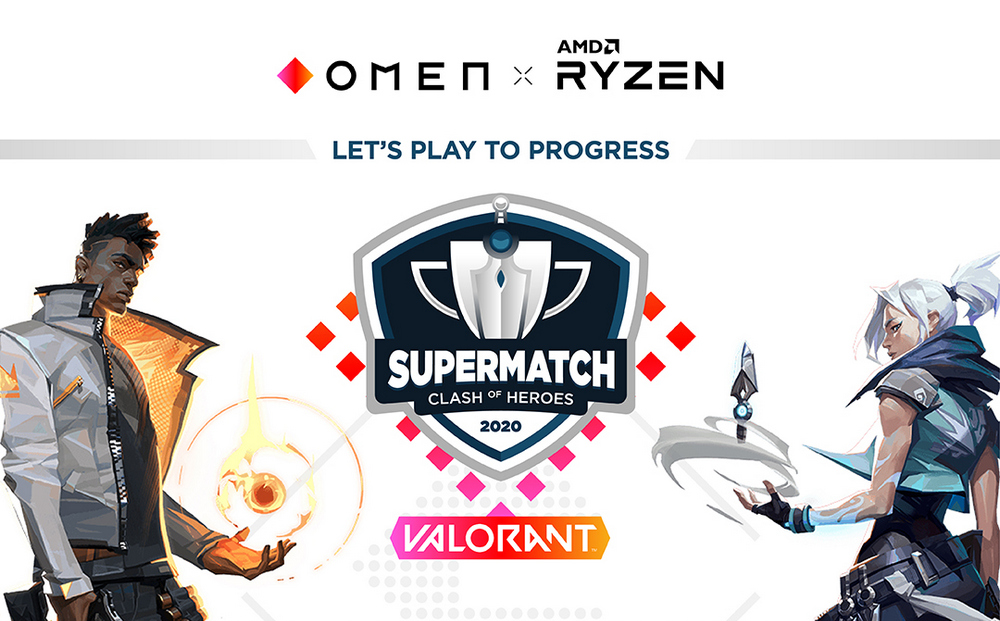 OMEN Clash of Heroes bisa dibilang sebagai turnamen valorant dengan hadiah terbesar sejauh ini, dengan total hadiah sebesar 75 juta rupiah.
Skena kompetitif VALORANT lokal ataupun regional SEA, sepertinya sedang terlihat aktif belakangan. Dalam lingkup regional kita sempat melihat pengumuman Royal SEA Cup pada tanggal 15 September 2020 kemarin, yang merupakan bagian dari rangkaian turnamen dari Riot Games yaitu Ignintion Series. Dalam lingkup lokal, salah satu turnamen yang menarik untuk disimak dalam waktu dekat adalah OMEN Clash of Heroes Supermatch.
OMEN Clash of Heroes Supermatch bisa dibilang sebagai salah satu turnamen VALORANT terbesar sejauh ini, karena memperebutkan total hadiah sebesar 75 juta rupiah dengan pembagian berupa: Rp30 juta untuk Juara 1, Rp20 juta untuk runner-up, Rp10 juta untuk peringkat tiga, dan Rp5 juta untuk peringkat empat.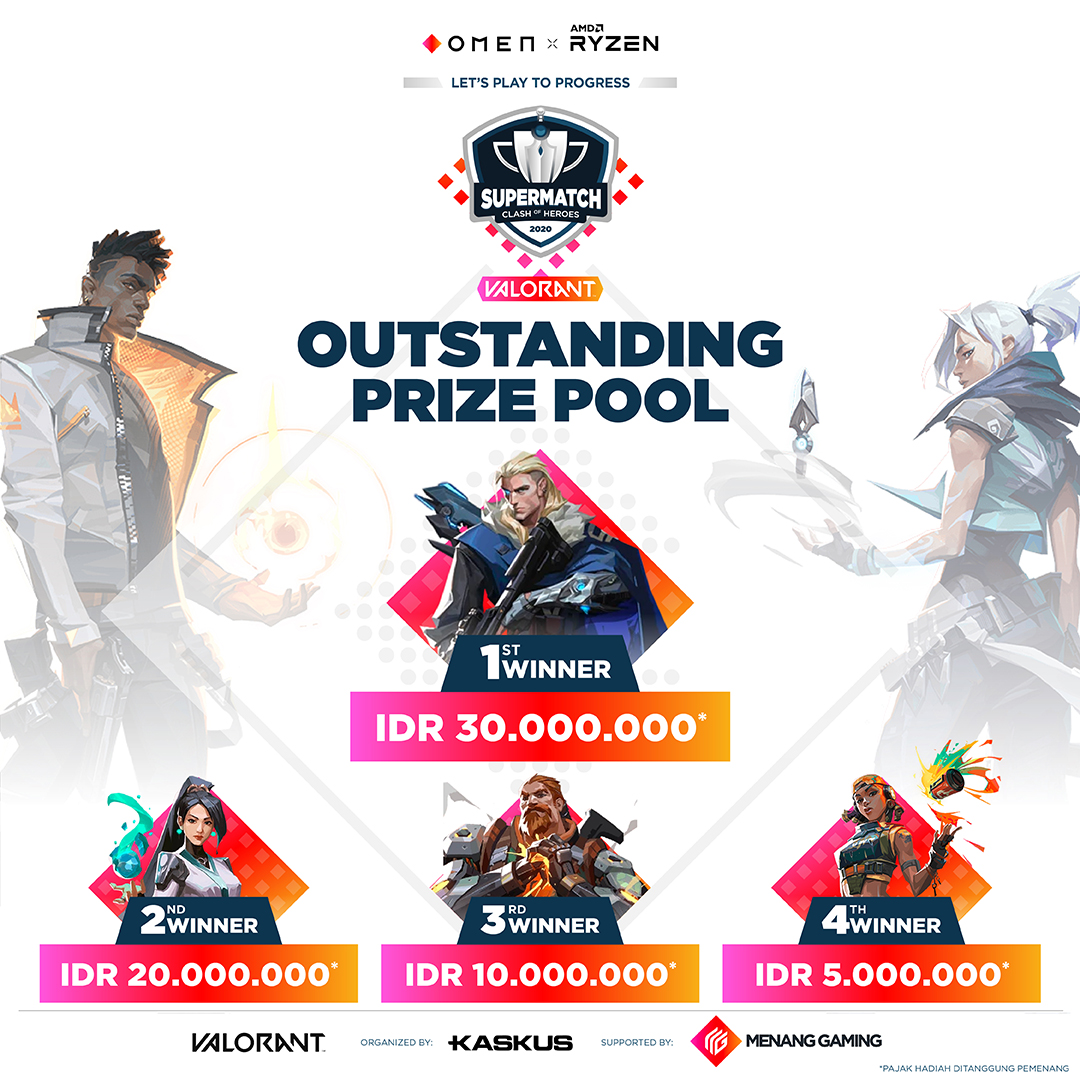 Sebanyak 250 tim akan bertanding mulai dari tanggal 19-20 September 2020 mendatang untuk babak kualifikasi. Setelah itu pertandingan akan berlanjut ke babak final pada 26 September 2020 mendatang. Setelah babak final, acara OMEN Clash of Heroes Supermatch masih belum selesai, karena masih ada pertandingan Supermatch di hari yang sama.
Pertandingan Supermatch mempertemukan para MVP dengan The Superteam. Pasukan The Superteam terdiri dari sosok sosok selebriti gaming kenamaan, yaitu Marlo Ernesto, Teguh Prakoso atau Tepe46, IndiraAyuMaharani atau Inayma, CindyGulla, MichelleZudith, dan NabilaSulthana atau Nabbsky.
Sementara itu MVP Team berisikan 5 pemain terbaik yang dipilh selama pertandingan berlangsung. Selain berkesempatan melawan The Superteam, mereka juga mendapat hadiah tambahan sejumlah 10 juta rupiah per tim.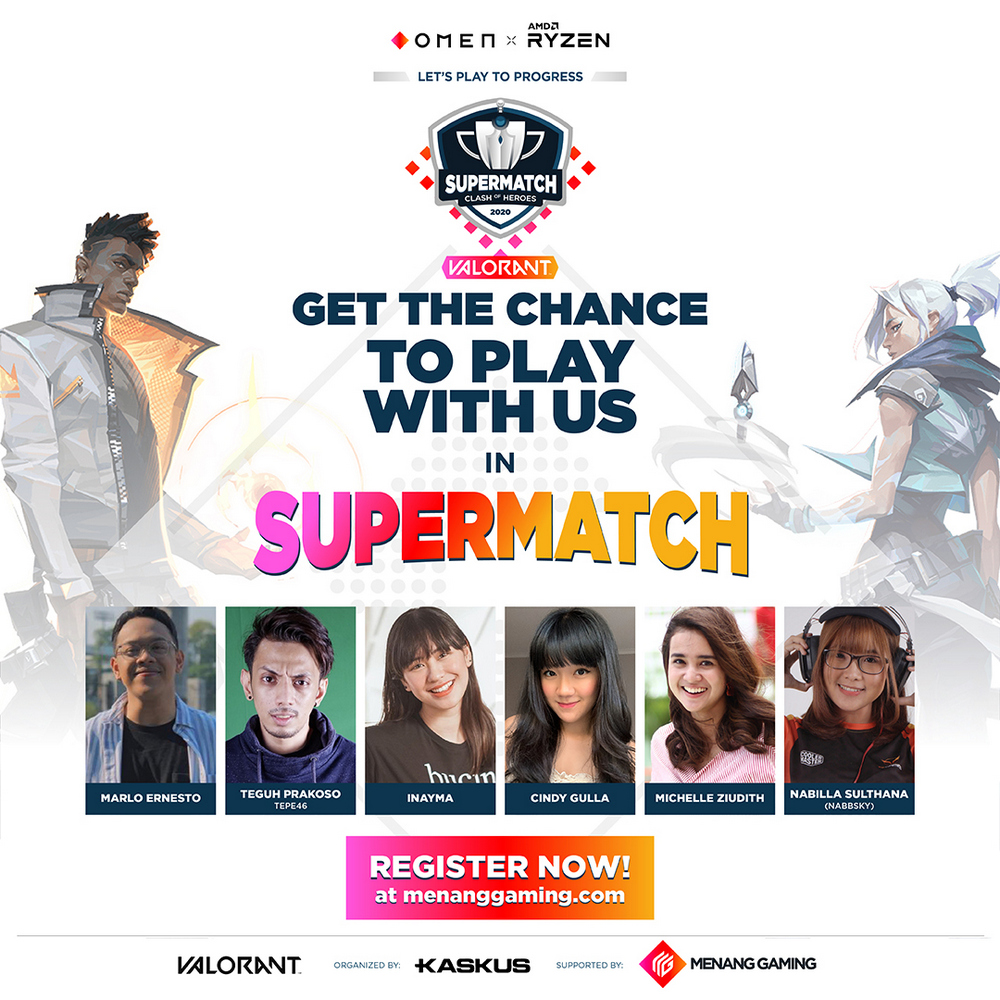 Kira-kira siapa tim terbaik yang dapat merebut hadiah tersebut? Sampai sejauh ini, MORPH Team (dulu Xorgee) dan BOOM Esports (dulu Boys with Love) bisa dibilang sebagai dua tim terkuat di kancah lokal. Penantang terkuat mereka mungkin SOMNIUM Esports, yang beberapa waktu lalu sempat menjuarai salah satu turnamen besar di skena lokal.
OMEN Clash of Heroes Supermatch sendiri hadir berkat dukungan OMEN dan AMD Ryzen, dan diselenggarakan oleh KASKUS serta Supreme League. Pertandingan OMEN Clash of Heroes akan disiarkan secara langsung dan eksklusif di KASKUS TV. Anda dapat mengunjungi tautan berikut untuk informasi lebih lanjut seputar OMEN Clash of Heroes Supermatch.
*Disclosure: Hybrid.co.id adalah media partner turnamen OMEN Clash of Heroes Superteam
From Our Network