Gadget News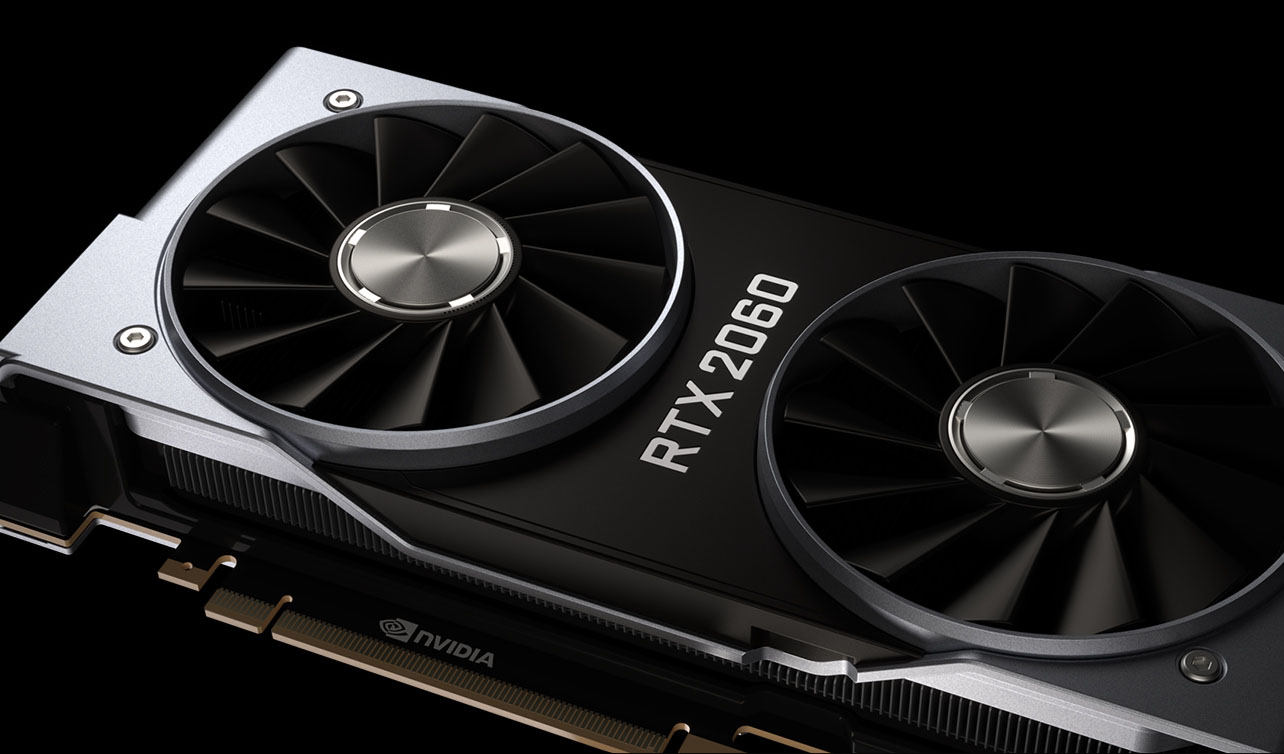 Selain kapasitas VRAM dua kali lebih besar, Nvidia RTX 2060 12 GB juga dibekali jumlah CUDA core yang lebih banyak sekaligus base clock speed yang lebih tinggi ketimbang RTX 2060 6 GB
Februari lalu, Nvidia mengungkap rencananya untuk memproduksi kembali RTX 2060 dan GTX 1050 Ti sebagai salah satu solusi untuk mengantisipasi isu kelangkaan stok kartu grafis yang terus berkelanjutan. Ketimbang sebatas berwacana, Nvidia rupanya sudah siap untuk mengeksekusi rencana tersebut dalam waktu dekat.
Kepada The Verge, Nvidia mengonfirmasi bahwa mereka akan segera merilis varian baru RTX 2060 Founders Edition yang dibekali VRAM sebesar 12 GB, dengan pemasaran yang dijadwalkan berlangsung mulai 7 Desember 2021. Selain versi Founders Edition, nantinya juga akan ada versi custom dari pihak OEM.
Kenapa kapasitas VRAM-nya harus didobel? Nvidia memang tidak memberi penjelasan, tapi bisa diasumsikan ini demi mengantisipasi tuntutan game yang semakin tinggi. Di game seperti Battlefield 2042 misalnya, pengujian yang dilakukan Tom's Hardware menunjukkan bahwa GPU Nvidia dengan VRAM 6 GB atau kurang kerap mengalami stuttering apabila setelan texture quality-nya dalam posisi mentok — meski perlu diingat juga bahwa game itu memang masih dilanda banyak kendala teknis.
Namun yang ditingkatkan rupanya bukan cuma kapasitas VRAM-nya saja. Dibandingkan varian standarnya, RTX 2060 12 GB turut mengemas jumlah CUDA core yang lebih banyak (2.176 dibanding 1.920) dan base clock speed yang lebih tinggi (1.470 MHz dibanding 1.365 MHz), sehingga performanya pun dipastikan bakal lebih baik. Juga sedikit bertambah adalah konsumsi dayanya, dari 160 W menjadi 185 W.
Menariknya, jumlah CUDA core dan base clock speed-nya itu sama persis seperti yang dimiliki RTX 2060 Super. Yang berbeda adalah spesifikasi memory bus width dan total memory bandwith-nya. Terkait dua hal ini, RTX 2060 Super masih lebih unggul dengan bus width 256-bit dan total bandwith sebesar 448 GB/detik, sehingga performanya secara keseluruhan semestinya tetap bakal lebih kencang daripada RTX 2060 12 GB.
Sayang sekali Nvidia sejauh ini belum mengungkap harga jual resmi RTX 2060 12 GB. Mereka cuma bilang bahwa berhubung ini merupakan versi premium dari RTX 2060 6 GB, harganya pun bakal menyesuaikan. Sebagai konteks, RTX 2060 6 GB dihargai $349 saat pertama dirilis di tahun 2019.
Sumber: The Verge.