Esports Ecosystem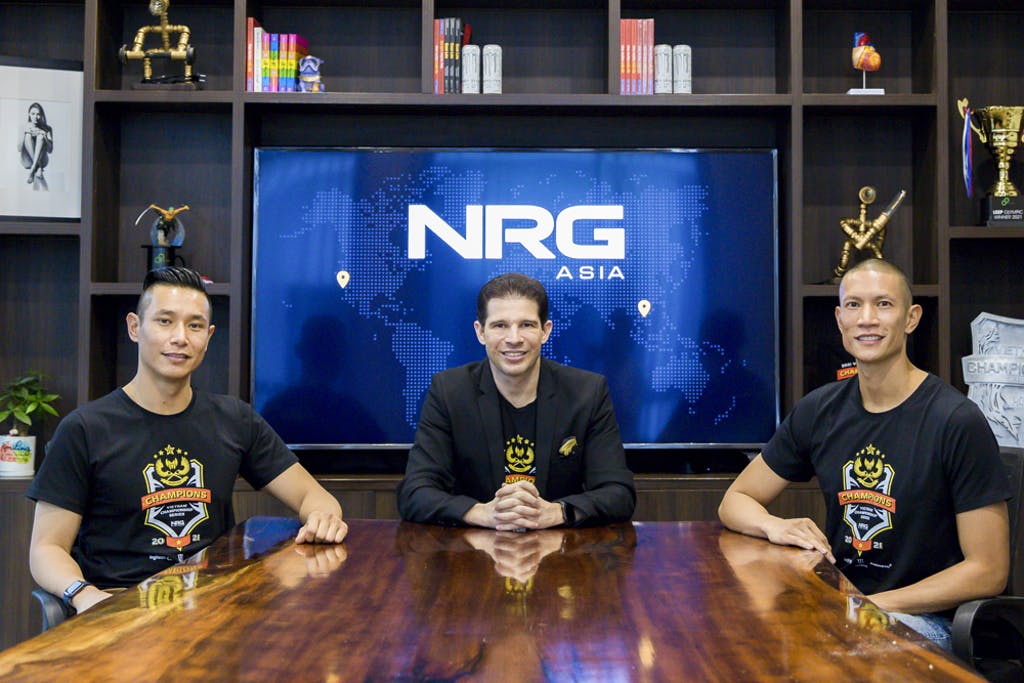 NRG Esports mengikuti jejak empat tim barat lainnya yang telah lebih dulu menginjakkan kaki di Asia
Organisasi esports asal LA, California, NRG Esports, baru saja mengumumkan ekspansinya ke ranah Asia dengan peluncuran NRG Asia. Anak perusahaan NRG Esports ini akan berbasis di Vietnam, serta menggandeng brand lifestyle Vietnam, CMG.ASIA. Pendirian NRG Asia disebutkan bertujuan untuk "mewakili dan mengembangkan entitas esports di Asia Tenggara".
Dalam peluncurannya, NRG Asia juga mengumumkan telah mengakuisisi juara regional VCS (Vietnam LoL Championship Series), GAM Esports dari marketing agensi asal Singapura yup.gg. Hingga saat ini, nilai dari kesepakatan ini tidak direncanakan untuk dipublikasikan ke publik.
https://twitter.com/NRGgg/status/1392836230103113729
NRG Asia akan dipimpin oleh duet TK dan Dru Nguyen, yang merupakan pendiri dari grup perhotelan See The World Group. TK akan menjabat sebagai CEO, sedangkan Dru sebagai COO. Menurut keterangan pers, organisasi yang berpusat di Vietnam ini akan menyediakan roster GAM Esports infrastruktur esports terbaik untuk merebut titel juara di League of Legends World Championship selanjutnya.
Nama GAM Esports sudah tidak bisa diremehkan. Mereka selalu hadir di gelaran VCS sejak 2019 silam serta menempati ranking tiga besar tim LoL Vietnam. Pencapaian terakhir mereka adalah kemenangan mutlaknya di VCS Spring Split 2021. Nama GAM Esports cukup mentereng di ranah domestik hingga global.
"Dengan perluasan NRG Esports ke Asia, kami sangat bersemangat untuk memulai perjalanan baru ini di Vietnam. Dimulai dengan GAM Esports yang merupakan juara VCS lima kali berturut-turut, kami ingin mengembangkan GAM dari juara Vietnam menjadi juara dunia dengan memberi mereka sumber daya dan pengetahuan dari para ahli di bidangnya.
Selain itu, memiliki kesempatan untuk bekerja bersama pemimpin luar biasa seperti Andy Miller, yang telah berhasil mencipatakan banyak tim esports papan atas, adalah kesenangan bagi kita semua." Ujar Tk Nguyen, CEO baru dari NRG Asia.
Perluasan NRG Esports ke Asia bukan yang pertama kalinya dari organisasi esports barat. Pada Mei 2018 silam, OpTic India masuk ke ranah esports India dengan mengakusisi tim CS:GO. Fnatic, TSM, dan Team Vitality adalah nama-nama lain yang telah berekspansi ke ranah esports dan gaming India.
Organisasi esports besar Indonesia, EVOS Esports, juga sudah sering menjajakan kaki di tanah Vietnam dengan mengakuisisi roster Arena of Valor hingga League of Legends.
From Our Network