Nintendo Switch Online Expansion Pack, Halo Infinite Specs Requirements
Is the new Nintendo Switch Online Expansion Pack worth it?
The new Expansion Pack will introduce nostalgic Nintendo 64 and Sega Genesis titles to Nintendo Switch users. There will be a total of 14 Sega Genesis games, all of which are listed below:
Castlevania: Bloodlines
Contra: Hard Corps
Dr. Robotik's Mean Bean Machine
Ecco the Dolphin
Golden Axe
Gunstar Heroes
MUSHA
Phantasy Star 4: The End of the Millenium
Ristar
Shining Force
Shinobi 3
Sonic the Hedgehog 2
Streets of Rage 2
Strider
On the other hand, we should expect the following 9 Nintendo 64 titles during the Expansion launch:
Super Mario 64
Mario Kart 64
Star Fox 64
Yoshi's Story
The Legend of Zelda: Ocarina of Time
WinBack: Covert Operations
Mario Tennis
Dr. Mario 64
Sin and Punishment
Fortunately, the list of N64 titles does not end here. Nintendo has promised to release 7 more games sometime after the launch. Some of the games include MarioGolf, Banjo-Kazooie, and F-Zero X, just to name a few. Lastly, the new expansion pack will also grant access to the upcoming Animal Crossing: New Horizons DLC called Happy Home Paradise.
Those perks are pretty neat, to say the least. But how much will the Nintendo Switch Online membership cost? Well, the expansion pack, which is only available in a 12-month package, costs $49.99 for single users and $79.99 for the Annual Family Membership.
What are the minimum required specs to run Halo Infinite?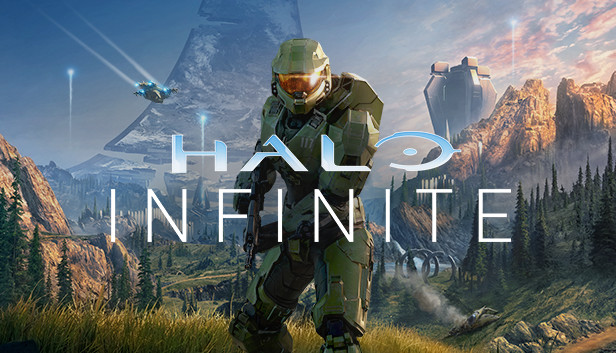 One of the most awaited releases in 2021 is undoubtedly Halo Infinite. For the first time in the history of the franchise, the game will incorporate an open-world system that allows for endless freedom and creativity when exploring the Halo world. The game will be released around December on old and next-gen Xbox consoles. Players with the Xbox Game Pass will also be able to get access to Halo Infinite from day one of the release.
PC fans can also enjoy the new Halo experience as the game will also be released on Windows. Of course, unlike our console brethren, PC gamers will have to double-check their PC specs to see if it will support or run the game smoothly. After all, Halo Infinite will, without a doubt, be a heavy and graphically demanding game.
Here are the minimum specs you will require to run Halo Infinite:
OS: Windows 10 RS3 x64
Processor: AMD FX-8370 or Intel i5-4440
Memory: 8 GB RAM
Graphics: AMD RX 570 or Nvidia GTX 1050 Ti
DirectX: Version 12
Storage: 50 GB available space
Here are the recommended specs to run the game smoothly:
OS: Windows 10 19H2 x64
Processor: AMD Ryzen 7 3700X or Intel i7-9700k
Memory: 16 GB RAM
Graphics: Radeon RX 5700 XT or Nvidia RTX 2070
DirectX: Version 12
Storage: 50 GB available space
As a side note, Halo Infinite can only run in a 64-bit processor and OS. If your PC does not qualify the minimum specs, consider upgrading it before purchasing or playing the game unless you want to experience nasty crashing, 10 FPS, overheating and overclocking shenanigans.