Esports Ecosystem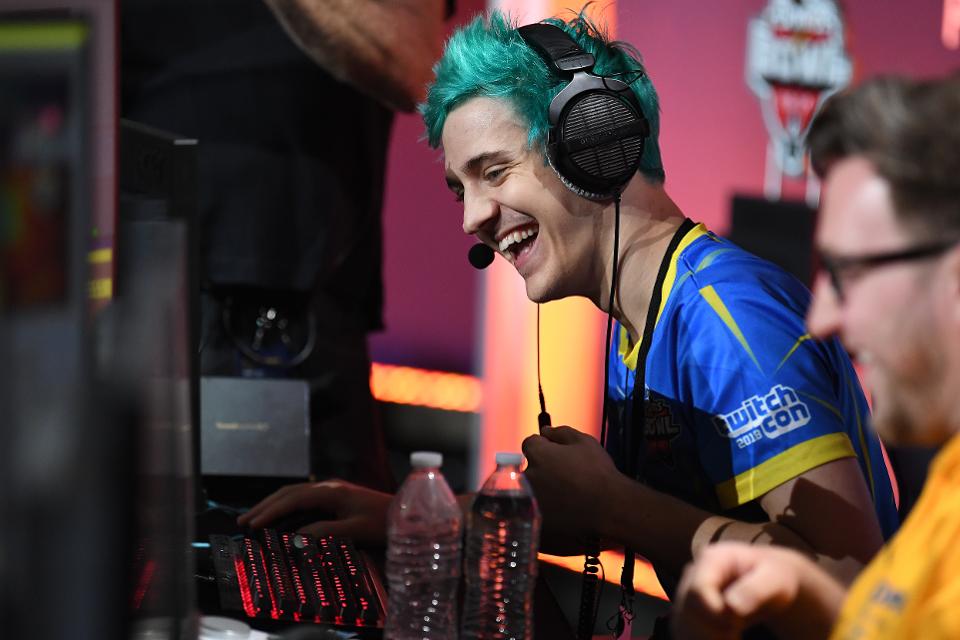 Streaming Ninja kemarin berhasil mencapai jumlah penonton tertinggi sebanyak 167.000 orang. Namun Ninja belum menandatangi streaming eksklusif di manapun.
Tutupnya layanan Mixer pada 24 Juni 2020 lalu membuat Tyler Blevins (Ninja) berada dalam posisi free agent hingga saat ini. Namun kemarin sosok selebriti gamers ini membuat sebuah posting Twitter yang berisi promosi tayangan stream miliknya di YouTube. Walau demikian belum bisa disimpulkan bahwa Ninja akan melakukan streaming secara eksklusif dengan YouTube, karena belum ada pengumuman apapun hingga saat ini.
Sebelumnya, Ninja kesepakatan penayangan streaming dirinya secara eksklusif dengan Mixer pada Agustus 2019 lalu, dengan kontrak dikabarkan sekitar 20 sampai 30 juta dollar AS. Pesona seorang Tyler Blevins membuat game streamer lainnya tergoda untuk pindah haluan ke Mixer. Sayangnya, walau jumlah game streamer di Mixer makin banyak, namun tidak ada dampak yang positif dari jumlah penonton.
FIRST YOUTUBE STREAM EVER THIS IS LIT https://t.co/r3BxaPPabY

— Ninja (@Ninja) July 8, 2020
Akhirnya, walau sudah menggaet Ninja dan Shroud, Mixer tidak bertahan lama. Pesona dua game streamer papan atas tersebut ternyata tidak bisa menumbangkan dominasi Twitch di dalam pasar platform streaming. Untuk memfasilitasi streamer yang sudah terlanjur bergabung ke dalam Mixer, Microsoft bekerja sama dengan Facebook Gaming. Nantinya seluruh akses Mixer dialihkan ke Facebook Gaming, para streamer yang sudah menjadi bagian Mixer punya pilihan untuk pindah ke Facebook Gaming.
Mengutip Esports Observer, tutupnya Mixer membuat kontrak Ninja dengan platform tersebut jadi tidak berlaku. Maka dari itu untuk sementara waktu Ninja dapat melakukan stream dengan sesuka hati, kapan pun dan di platform mana pun. Namun mengutip jurnalis esports ESPN, Rod Breslau (Slasher), dikatakan bahwa Ninja saat ini masih dalam negosiasi hak siar streaming atas dirinya dengan beberapa platform. Memiliki akun YouTube dengan 23 juta subscriber, streaming yang dilakukan Ninja kemarin berhasil menyentuh jumlah penonton tertinggi sebanyak 167.000 orang.
sources: Ninja is currently in negotiations with streaming platforms and no exclusive deal has yet been signed, including YouTube. today's YouTube live stream from Ninja is all on his own. maybe he'll stream on Twitch too.

— Rod Breslau (@Slasher) July 8, 2020
Mengingat posisi Ninja yang begitu berpengaruh dalam internet culture, tidak heran jika dirinya diperebutkan berbagai platform streaming. Apalagi sampai saat ini perang platform streaming masih belum berakhir, menyisakan Facebook Gaming, YouTube Gaming, dan Twitch di dalam peperangan. Jadi, kira-kira ke mana Ninja akan berlabuh nantinya? Apakah akan kembali ke Twitch, atau berlabuh ke tempat baru lagi?